A rare Curvier's Beaked Whale has been washed up along the Donegal coastline.
The whale, which is a sub-adult, was washed up at Hornhead in Dunfanagahy.
Samples of the whale have been taken by the Donegal branch of the Irish Whale and Dolphin Group in a bid to determine how the whale died.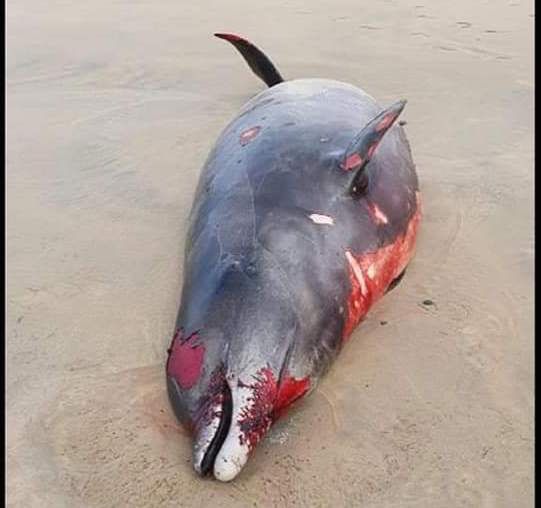 The group says there are no obvious signs of or injury or trauma to the body of the animal.
A spokesperson for the DIWDG said little is known about the species as it is a deep-diving whale, which spends most of its life out deep at sea.
The whale found measured over 15 feet in length and was male.
Pictures courtesy of the DIWDG.