Termon Online Bingo is back this Friday with an incredible €3000 in prizes up for grabs!
Termon Bingo was the first in the Northwest to go online – and the success has spiralled since.
Following on from their Good Friday Monster Bingo, Termon Online Bingo is back this Friday 9th April @ 8:30 pm with €3000 in prizes to be won on the night.
NEW START TIME OF 8:30PM for the summer months.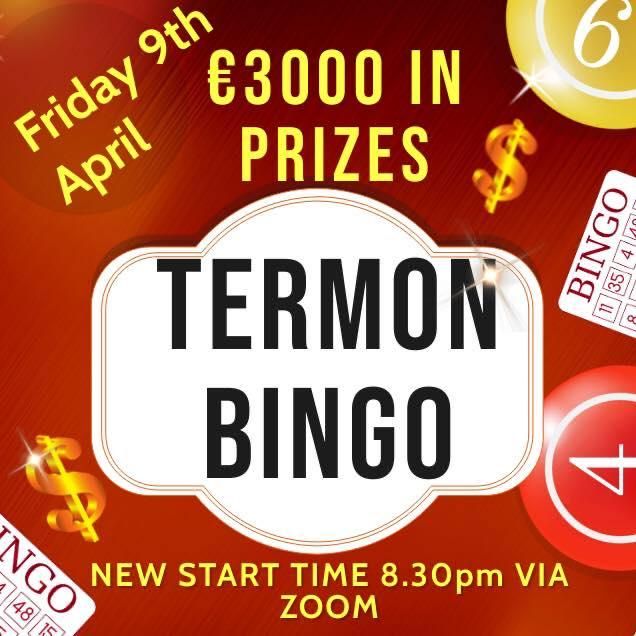 Club treasurer Maureen Gallagher was delighted for all 30 winners on Friday night.
The two big winners were Vinny Mc Laughlin, who won €1000 and Ann Sheridan, who won €1050 on the night.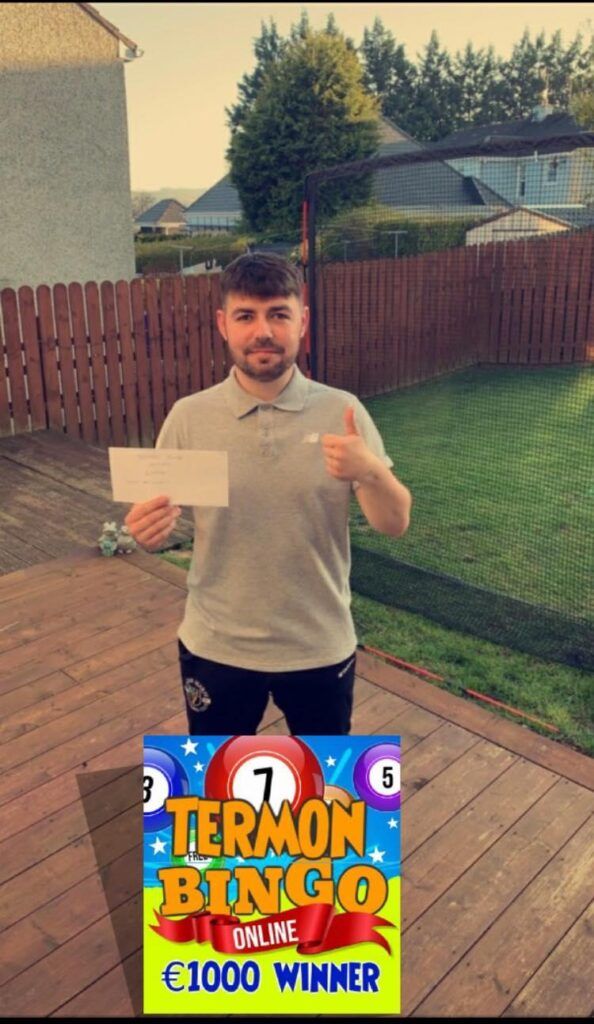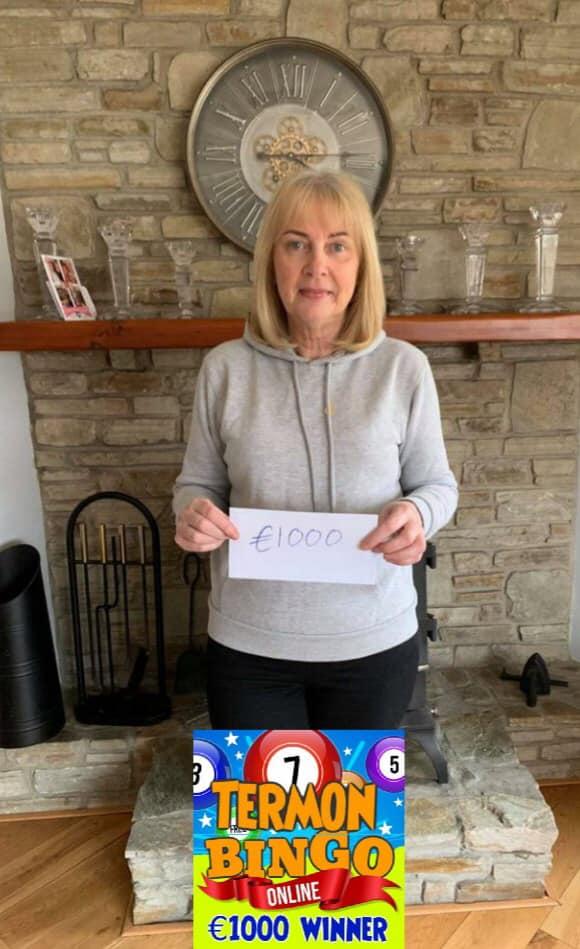 The rest of the winners on the night are as follows:
Termon Monster Good Friday Bingo Prize winners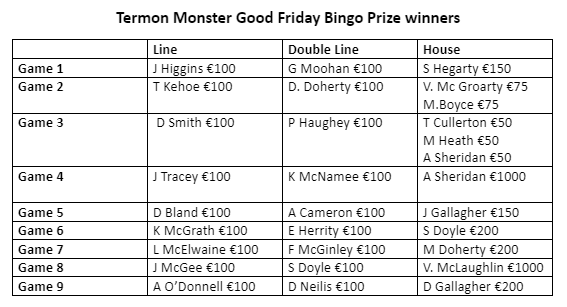 BOOKS ON SALE ONLINE AND IN KEVIN MC CAFFERTY'S SHOP
Postage of books available until Monday 29th at 1pm. Call 074-91-39009, pay over the phone and books will be posted on Monday afternoon.
Books available in shop until 6pm Friday.
Online Sales:
Books available on the following link: https://member.clubforce.com/memberships_cart_m.asp?LL_ID=2644&intMF_ID=7456&fbclid or via the Termon Bingo Facebook Page.
Books bought before Thursday 3pm will be emailed on Thursday evening.
Books bought between 3pm Thursday to 3pm Friday will be emailed on Friday evening.
Competition:
Remember the Like and Share competition on our Facebook Page where there are 8 Free books given away each week @ https://www.facebook.com/termonbingo
Tags: