FUNDING for emergency works at St Bernadettes Special School in Letterkenny have been approved.
Donegal TD Joe McHugh confirmed that the funding has been granted under the Emergency Works Scheme.
"This funding will allow for necessary new flooring works to be carried out," McHugh said.
"These are required for some classrooms and corridors in the old part of the original school building, to ensure they are more compatible for wheelchair users.
"I trust these works will make a huge difference to the students and teachers in St. Bernadette's.
"Well done to John Haran and all the team for this successful application."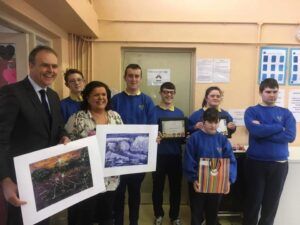 Tags: