New figures on the spread of Covid-19 in communities have revealed that six of Donegal's seven local electoral areas recorded falling case numbers this month.
Despite this, the Milford electoral area now has Ireland's third-highest Covid-19 incidence rate.
The Milford district, which includes Fanad, Ramelton, Rathmullan and Kilmacrennan, currently has a 14-day incidence rate that is 2.7 times the national average.
There were 50 new cases in the area in the past fortnight, bringing the 14-Day Incidence Rate to 363.1 per 100k of the population.
Tullamore in Offaly continues to be Ireland's worst affected area for Covid-19, where the incidence rate is 408 per 100,000.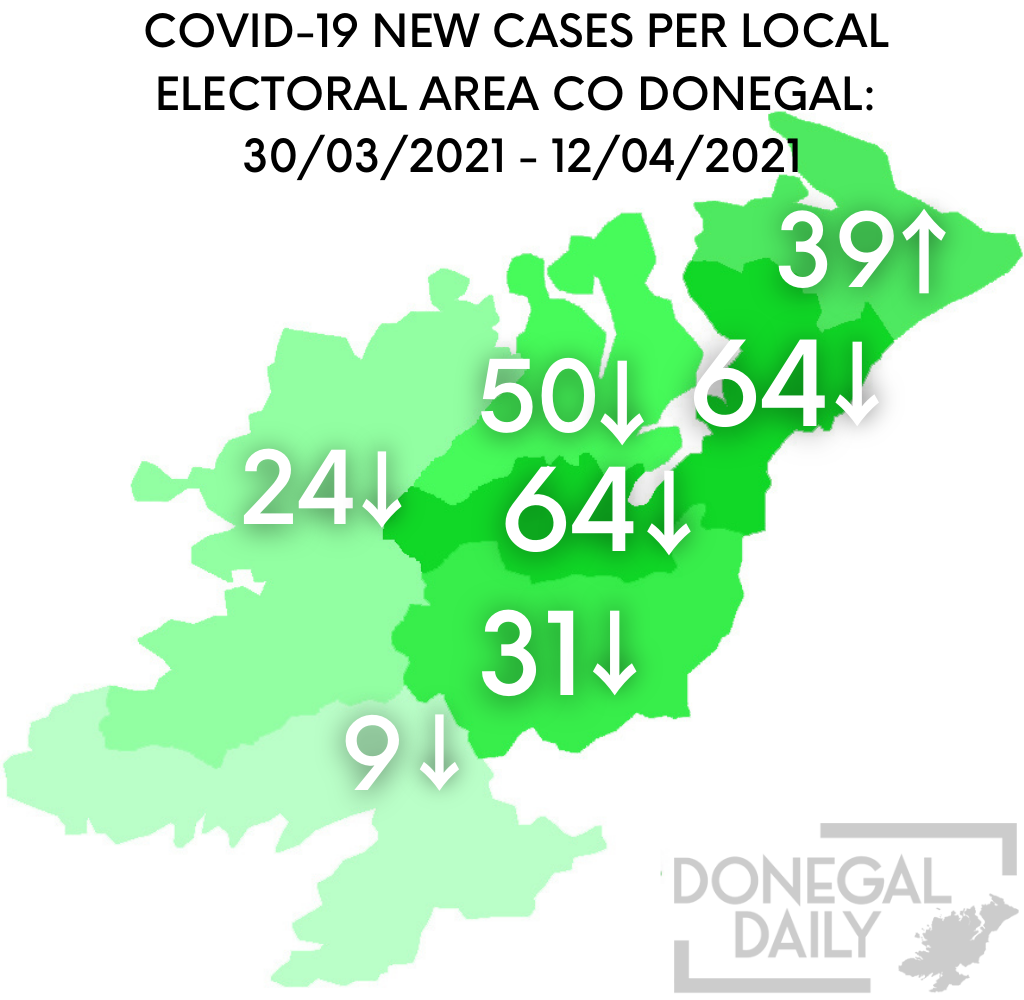 The Department of Health has released data this evening showing the spread of the virus in each of the seven local authority areas (LEAs) in Donegal between 30th March and 12th April 2021. (See the table below for figures)
Just one area of Donegal had an increase in cases in the past two weeks – North Inishowen, where 39 cases were confirmed, up from 31 in the previous period.
Four of Donegal's seven LEA's have higher than average incidence rates: Letterkenny, North Inishowen, South Inishowen and Milford.
Letterkenny has shown significant improvement in recent weeks, with new cases dropping from 122 to 64 between 30th March – 12th April. The 14-day incidence rate is now 214.8 per 100,000.
Lifford-Stranorlar area, with 31 cases in the past fortnight, is also improving and no longer has an above-average incidence rate.
With just nine new cases, the Donegal LEA has a significantly lower rate that the rest of the county at 34 per 100,000.
Here is a look at the situation in all Donegal LEAs between 30th March 2021- 12th April 2021: