DR SAIM Ghafoor, a lecturer in the Department of Computing at Letterkenny Institute of Technology (LYIT) has successfully secured a book deal with CRC Press for his publication 'Next Generation Wireless Terahertz Communication Networks. 
Saim has a rich education in the area of computing having studied at undergraduate level in Computer Systems Engineering. Saim then progressed to study a Master of Science in Computer Science and Engineering and more recently in 2018, completed his PhD in Computer Science.
He then joined LYIT's Department of Computing in 2020, sharing his wealth of knowledge with students on the various modules that he lectures on.
Thomas Dowling, Head of Department of Computing LYIT said: "I would like to congratulate Saim on this achievement. Saim brings a wealth of knowledge to our team in the Department of Computing with his wide range of experience in teaching and advanced reserach."
In addition to his lecturing role, Saim is a senior member of The Institute of Electrical and Electronics Engineers (IEEE), a prestigious membership given to those who have at least 10 years of experience in the field. He is also an Associate Editor for Elsevier Computer and Electrical Engineering Journal since 2019.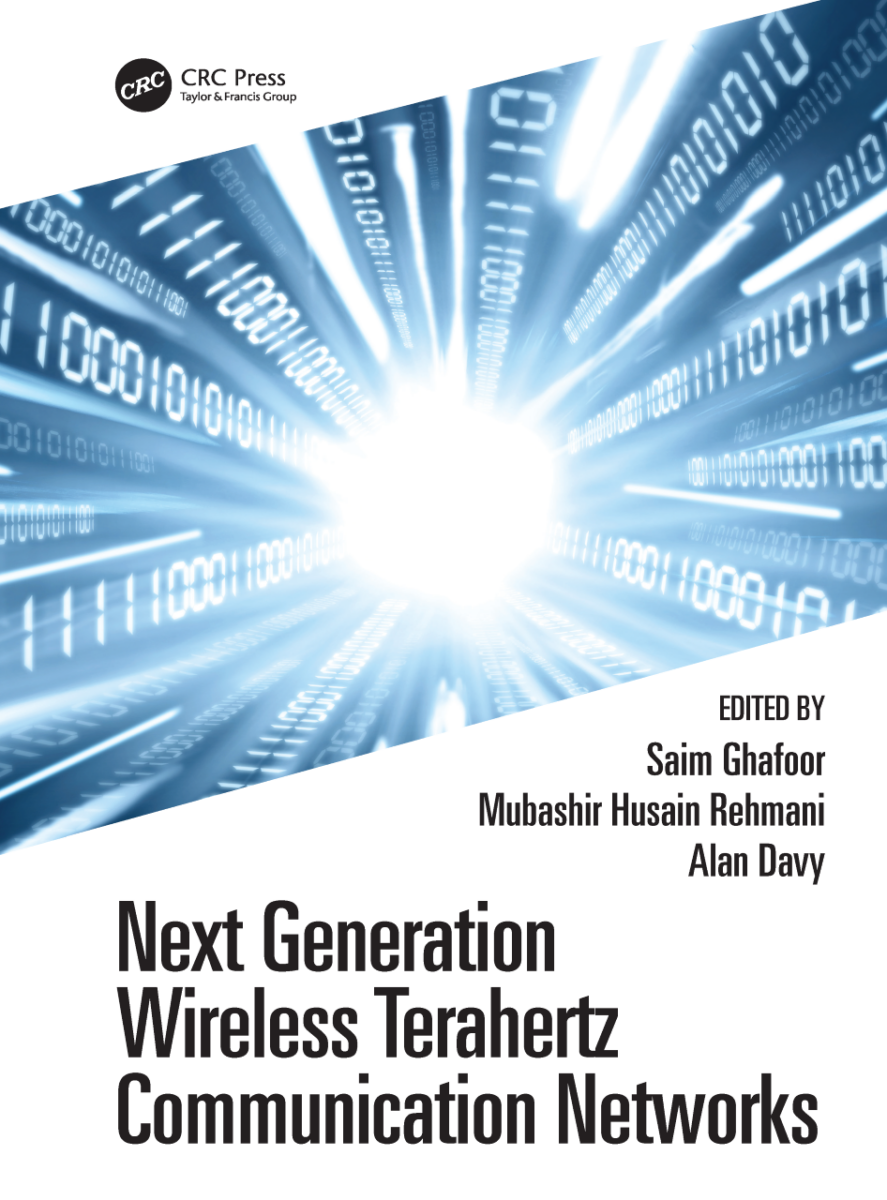 Having been previously employed in various roles within the industry, Saim has hands on experience that enriches his knowledge within the field. His employment history includes Network Administration for ITOCHU Corp and BIZTEK IT, Pakistan before advancing to lecturing and post-doctoral researcher roles in Ireland.
Saim said: "Terahertz is the new and emerging field for next-generation wireless communication networks. I am glad that a timely work is coming, which can help students and early career researchers to understand the field of Terahertz, and progress made in it."
The co-edited publication with Mubashir Husain Rehmani, Lecturer, Munster Technological University and Alan Davy, Head of Department of Computing and Mathematics, Waterford Institute of Technology, highlights the Terahertz channel characteristics and modelling, antenna design and beamforming, device characterisation, applications, and protocols. It also provides state-of-the-art knowledge on different communication aspects of Terahertz communication and techniques to realise the true potential of the Terahertz band for wireless communication.
The book will be available from July 2020 and is now available for pre-orders at the following publisher link: https://www.routledge.com/Next-Generation-Wireless-Terahertz-Communication-Networks/Ghafoor-Rehmani-Davy/p/book/9780367430726