Three local electoral areas of Donegal have recorded some of Ireland's highest Covid-19 rates in the past two weeks.
The Letterkenny, Milford and Buncrana regions are among the 10 worst-affected areas in Ireland for Covid-19 between 6th-19th April.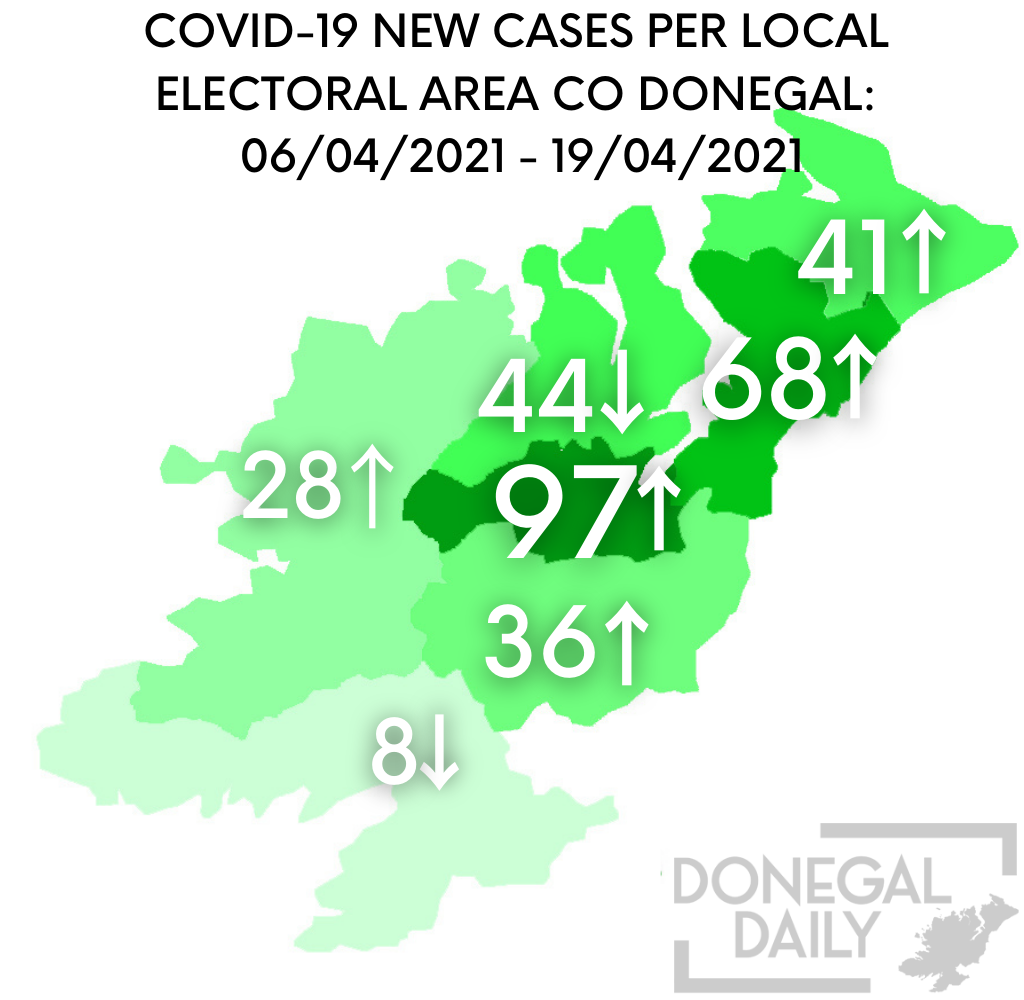 The Letterkenny electoral area now has Ireland's fourth-highest Covid-19 incidence rate. A total of 97 new cases were diagnosed in the area in the past fortnight, bringing the 14-Day incidence rate to 327 per 100k of the population – two times the national average.
The Milford area has Ireland's sixth highest rate, while Buncrana LEA has Ireland's seventh highest incidence rate in recent weeks.
Ongar in Dublin is now Ireland's worst affected area for Covid-19, where the incidence rate is 441 per 100,000.
Here is a look at the situation in all Donegal LEAs between 6th – 19th April 2021: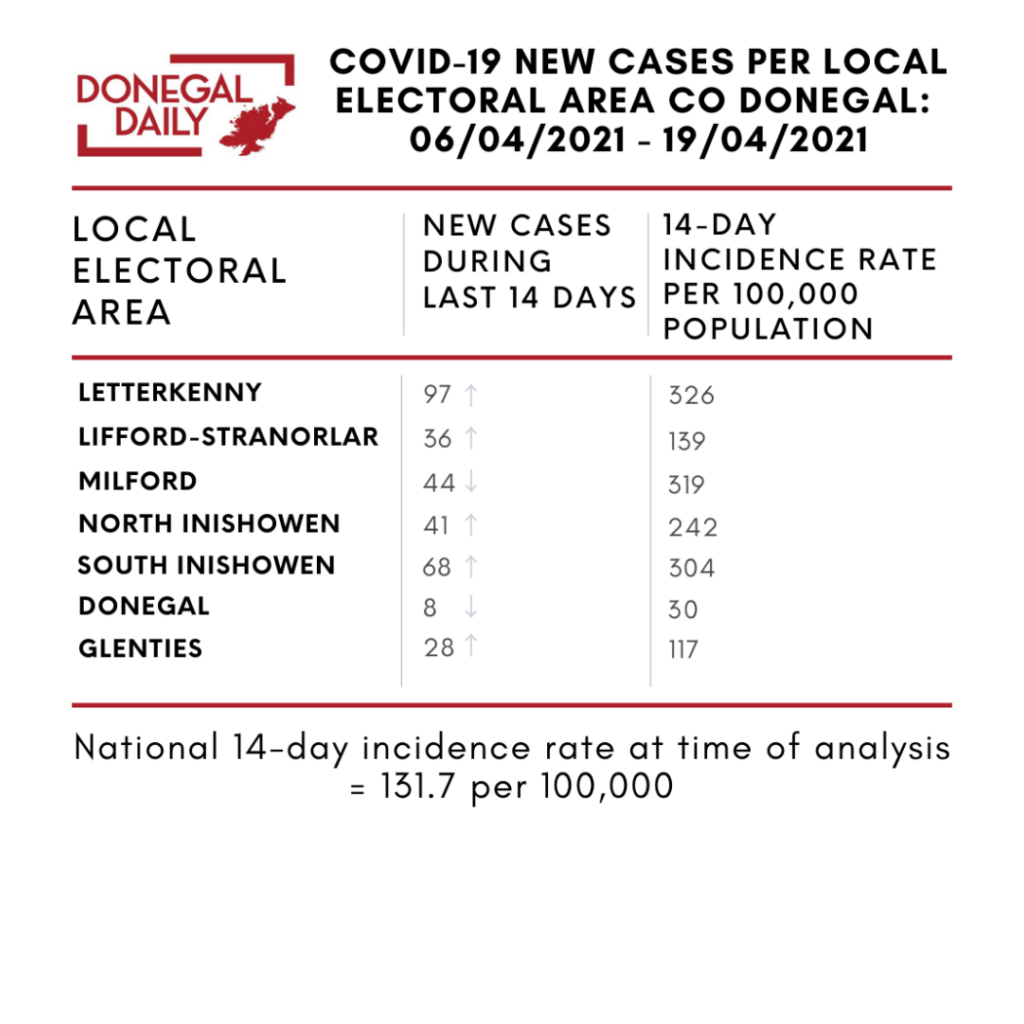 Tags: