The Connaught Ulster Alliance, CUA (Institute of Technology Sligo, Galway Mayo Institute of Technology or Letterkenny Institute of Technology) is recruiting for the following roles: 
RPL and Careers Services Manager
Project Innovation Manager
Senior Instructional Designer
Senior Technical Officer
See the poster below for further information.
Please Note:   The completed applications should be submitted online not later than 12.00 noon on Friday 7 May 2021.
Applicants must click on this link: http://itsligo.ie/vacancies to access further details and apply online.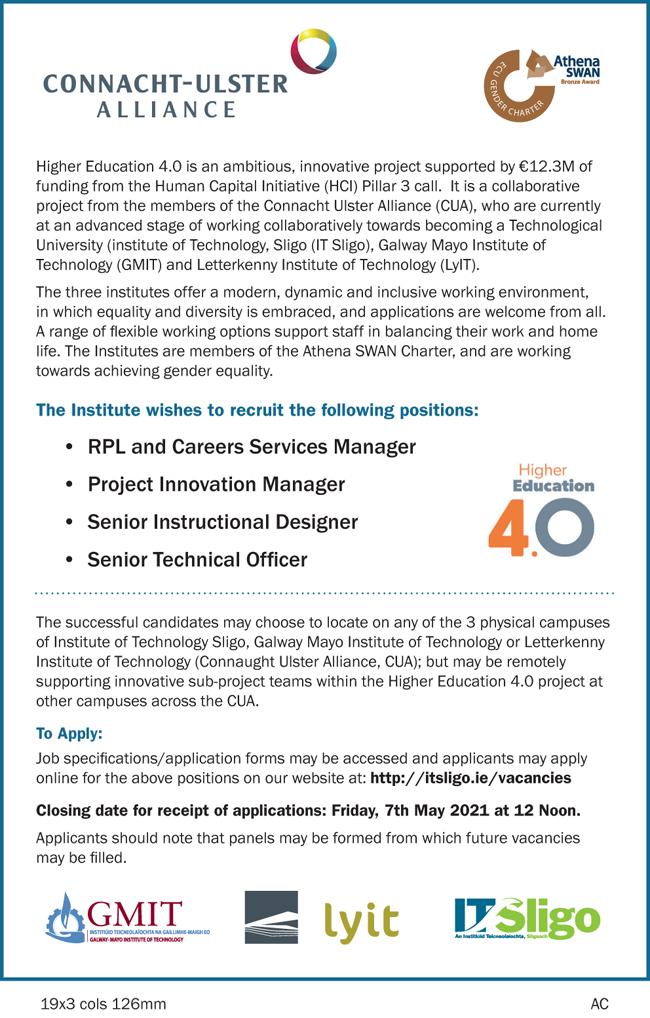 Tags: