A walk-in Covid-19 test centre will open in Letterkenny tomorrow, we can reveal.
This was confirmed in a special HSE briefing note sent to County Councillors, seen by Donegal Daily.
The walk-in testing site will be at St Conals Hospital for a 'limited number of days' to encourage people to get tested. The site is for over 16 year olds who are asymptomatic.
The regular St Conals Testing Centre will operate as normal during this time for those who are referred for a test.
A Pop up testing site will also be established temporarily in Drumshambo, Mayflower Community Centre, Leitrim today, Saturday and Sunday because of increased cases there following a wake, party and prayer event.
The HSE also confirmed that outbreaks are occurring in schools, workplaces and among families.
Meanwhile, figures for testing in the CHO1 area from April 11th to April 18 th are as follows: In Donegal, at St Conal's site, Letterkenny figures increased from 1,098 to 1,430 while at the Cleary Centre, Donegal town, they also increased from 103 to 127.
For the same week, the non-attendance in Donegal at St. Conal's was 11.7% and 4.5% at the Cleary Centre, while it was 4.7% in Leitrim, and 2.9% in Sligo.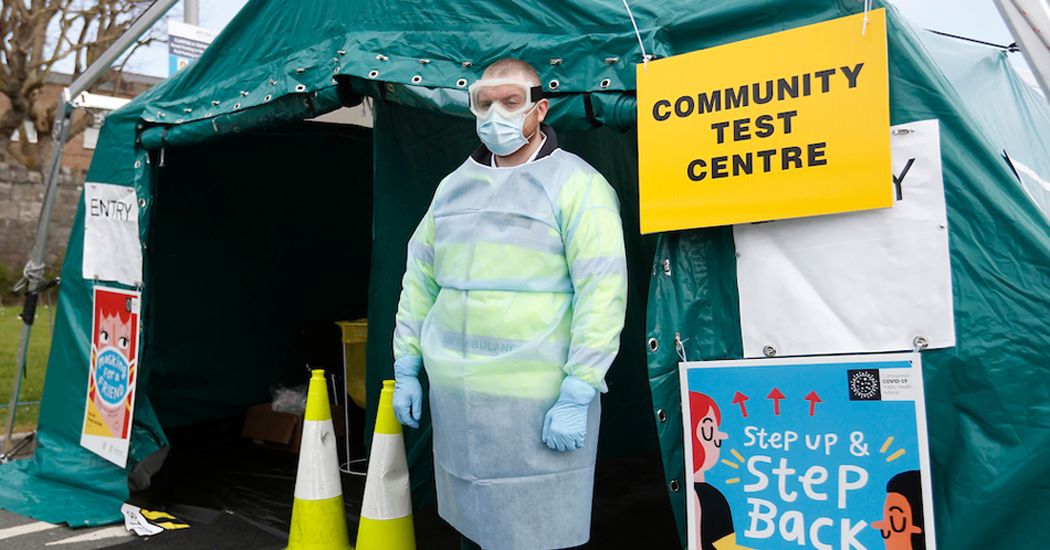 Vaccinations 
In the HSE's CHO 1 area (Donegal/Sligo/Leitrim/Cavan/Monaghan), as of April 19, a total of 17,937 doses of vaccine have been administered in certain settings outside of general surgeries.
These figures relate to vaccinations of older people in residential care (including older persons, mental health and disability services).
They also include people attending mental health and disability day services and specific outpatient clinics and people living in a non-designated centre i.e. congregated setting.
Of the almost 18,000 doses, 6,603 doses were administered in Donegal, 4,978 in Sligo/Leitrim and 6,356 in Cavan/Monaghan.
Please note the above vaccinations do not include Healthcare Workers or GP vaccinations given to the over 70 population.
Two large vaccination centres are also in operation at Letterkenny and Sligo ITs. 
Tags: