A MAN charged in relation to an incident in Muff in which five cars and a building were damaged on Sunday has been refused bail.
Michael Ward (27) of Drumleck, Shantallow, Derry was before Buncrana District Court via video link from Casterea Prison this morning.
Defence solicitor Mr Rory O'Brien told the Court that his client's family had gathered €2,000 by way of a cash surety for Ward.
Sergeant JIm Collins said: "I don't think that there has been any change of circumstances that would dissuade concerns that he is a flight risk. To offer €2,000 cash bail doesn't come anywhere near that."
Sgt Collins applied for a further two-week remand in custody.
He said: "A number of statements have already been taken. I would be hopeful that there would at least be directions of a charge, if not a venue, in two weeks."
Mr O'Brien said his client was charged with minor summary offences at this point and added: 'Until such time as the State is in a position to proffer any additional charge, they can't just hold him."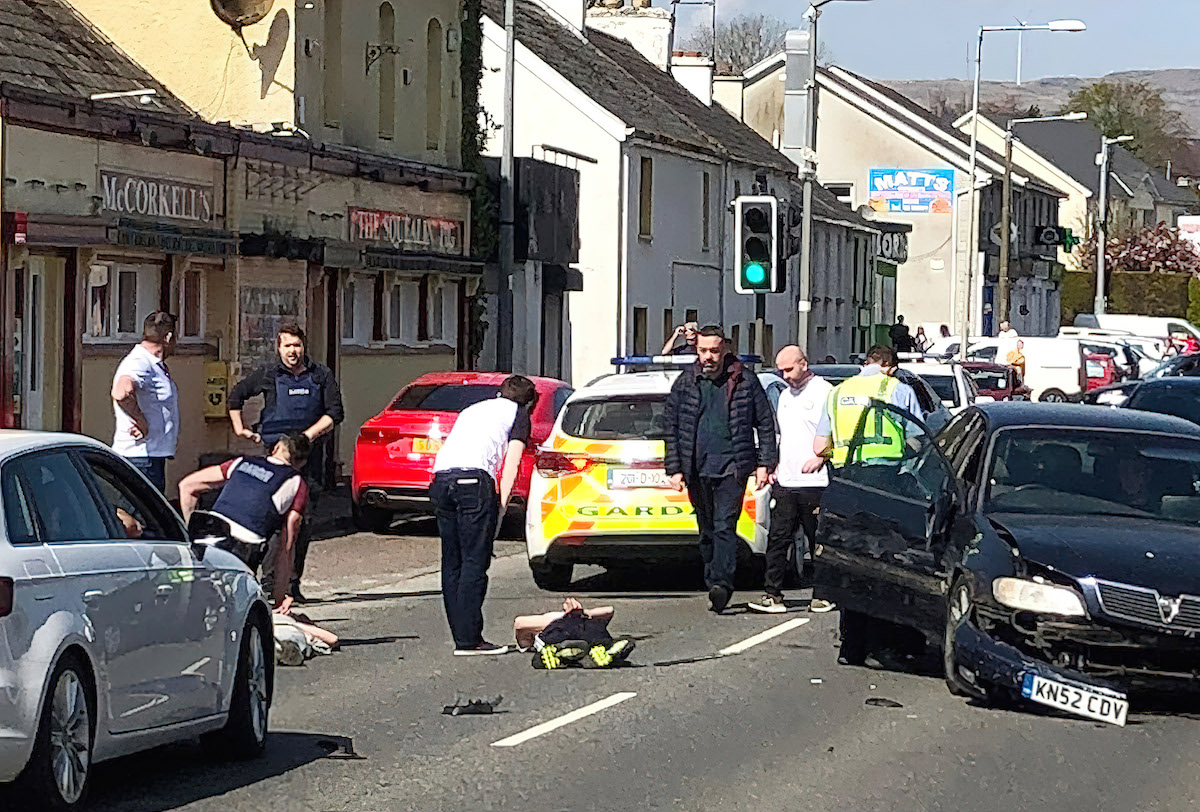 Judge Paul Kelly said he was satisfied that Ward represented a serious flight risk and refused bail.
Ward was remanded in custody to appear before Buncrana District Court on May 10.
Ward first appeared at a special sitting of Letterkenny District Court on Sunday evening. There, Gardaí outlined their belief that Ward would not answer bail. Gardaí also objected to bail due to a previous bench warrant, issued in 2013 and not executed until 2017.
Damage was caused to five cars, including two Garda cars, and a building when a car being driven by Ward crashed at a checkpoint at Main Street, Muff at around 2.40pm on Sunday.
Gardaí had been in pursuit of the vehicle from just outside Carndonagh.
Ward was charged with three counts of dangerous driving at Carrowkeel, Quigley's Point, at Ardmore, Muff and at Main Street Muff. Ward was further charged with drink driving at Main Street, Muff. Ward made no reply to each of the four charges.
After attempting to get away on foot, Ward was apprehended by Gardaí just a few hundred yards from the Donegal-Derry border.
Tags: