Johnstons Caravans Ltd. is a market leader in the northwest with over 50 years experience serving the leisure home industry.
This dynamic and diverse Letterkenny based company includes a wide range of roles and currently has two job opportunities.
Maintenance technician
Skilled team member required to lead maintenance & repairs to leisure homes, lodges and cabins at Letterkenny sales depot and on holiday parks throughout the county.
Responsibilities:
• Structural and cosmetic pre-delivery inspection & snagging with a keen eye for detail and ability to achieve a high standard of workmanship.
• To assess damage and diagnose root cause on issues ranging from door alignment to water ingress.
• Repairs will include structural timber work, re-fitting and aligning doors, replacing external cladding panels and replacing sections of flooring & damaged carcass units, amending outdoor decking etc.
• Documenting and reporting all works to aftersales management.
The successful candidate will be required to adapt their existing skill-sets to the holiday home and lodge industry and prove themselves a competent problem solver in assessing and addressing a variety of jobs, working within a team and displaying good communication skills.
A previous experience in joinery, cabinet/kitchen fitting, windows & doors installation or similar trades essential.
Full B licence essential with class BE an advantage.
Full-time permanent role.
Closing date for all applications to be emailed with CV if applicable to johnstonscaravansjob@gmail.com on or before May 29th, 2021.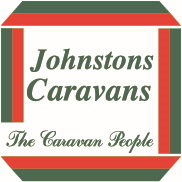 General operative and grounds-keeper
Responsible team member required for general grounds keeping on holiday parks and Letterkenny sales depot as well as general operative to assist with installation of leisure homes on parks throughout the north-west.
Responsibilities:
• General grounds keeping, grass cutting and strimming on holiday parks (Marblehill/Portnablagh & Greencastle) and Letterkenny sales depot.
• General duties for leisure homes and vehicles.
• Assisting with parking leisure homes at sales depot.
• To assistant with all aspects of on-site deliveries and commissioning of leisure homes on holiday parks.
Full B licence an advantage but not essential
Full-time temporary role with an immediate start available.