Donegal retailers have expressed fears that minimum alcohol pricing in the Republic will drive consumers over the border.
Minimum pricing for alcohol will be brought in from January 2022, the government has confirmed today.
However, the measures will not happen in Northern Ireland before 2023.
The law will curb the sale of cheap strong alcohol in supermarkets and off licences. A 10c p/gram floor price of alcohol will be introduced, which means that the cheapest bottle of wine would cost €7.40, and a 700ml bottle of supermarket vodka, now costing between €13 and €14, would cost and €22.09 under the system.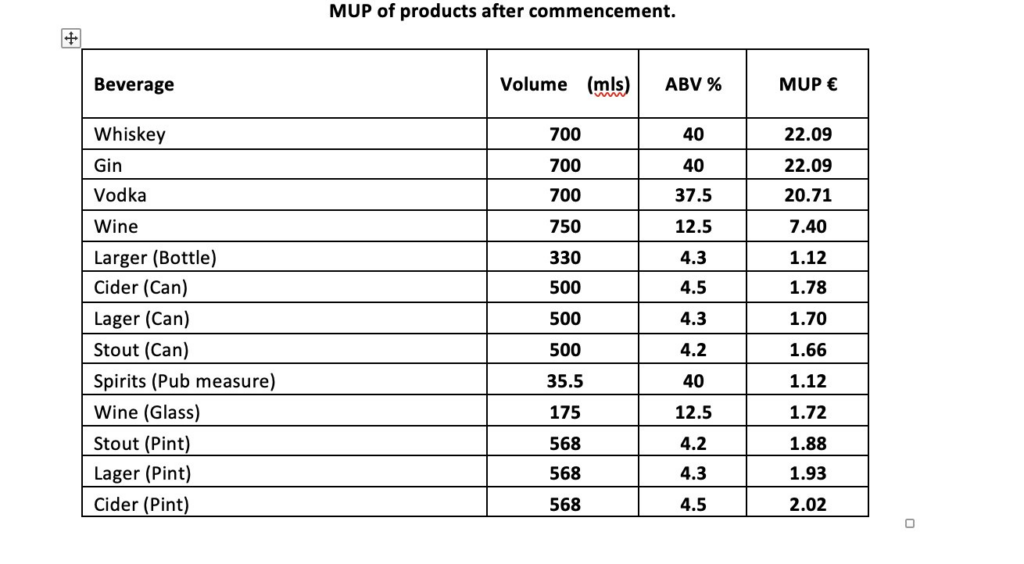 An Tánaiste Leo Varadkar said today that he hopes Northern Ireland will follow on the measures soon, but Ireland couldn't wait any longer in efforts to reduce hospitalisations and alcohol-related deaths.
Donegal retailers have said they are not against MUP, in principle, but are very concerned that its introduction in advance of the North will light a fire under cross border shopping. There are concerns that consumers who travel to shop for alcohol will also choose to spend on clothing, hospitality, toys, etc. in Northern Ireland too.
Mairtin Kelly, owner of Kelly's Centra in Letterkenny, said "This year is absolutely the wrong time to introduce legislation that encourages people to shop in another jurisdiction and to turn their back on local businesses trying to get back on their feet after a disastrous year."
Sinn Féin's Chief Whip Pádraig Mac Lochlainn TD has said the timing of the implementation will create scenario that would "clearly disadvantage businesses in one jurisdiction and seriously undermine the purpose of the legislation in large parts of the country."