Milford and Letterkenny have been listed among the top three worst affected areas for Covid-19 this week.
Milford is Ireland's worst affected local electoral area, where the 14-day incidence rate was 682.6 per 100,000 up to Monday 3rd May. This was five times the national average. There were 94 cases in the area in the past two weeks.
Nenagh in Tipperary has the second highest incidence rate in the country following a large community outbreak.
Letterkenny follows with the third highest rate, at 547.1 per 100,000. There were 163 new cases in the area in the past fortnight – a slight reduction on 177 cases in the previous period.
This is compared to the national average of 134.1 during that time period.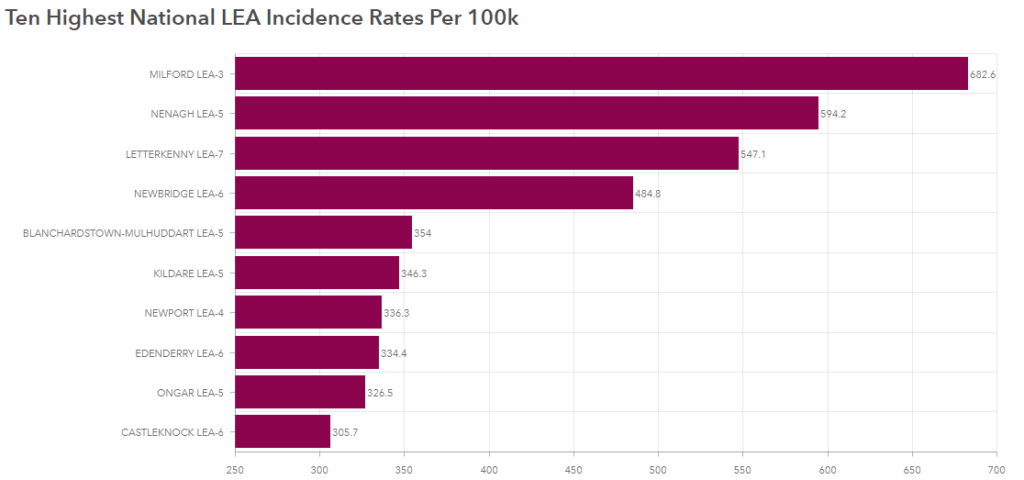 A statement from Saolta this week said: "COVID-19 is still widespread in all of our communities, however some communities have a higher level of incidence than others and this is a major concern.
"It is in all of our hands to stop the spread and protect our loved ones. "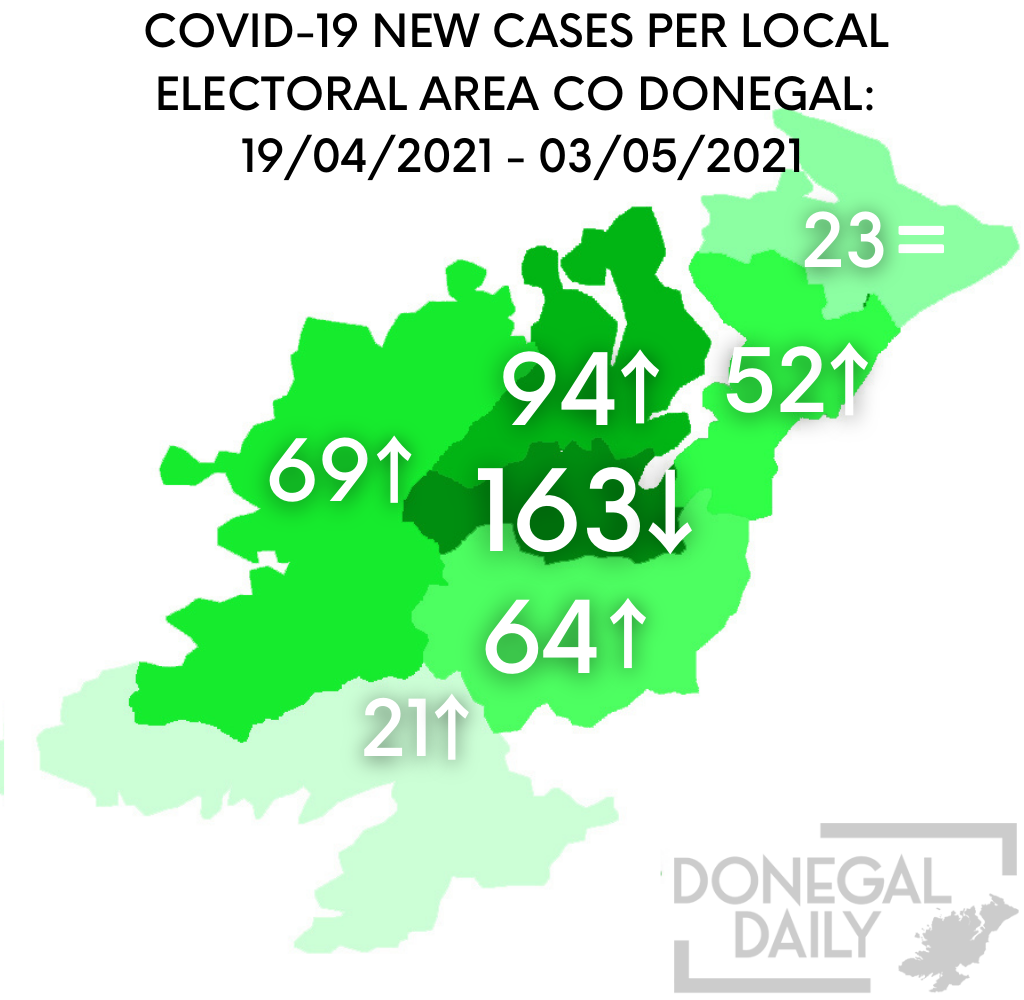 "Finally, remember that while Donegal's incidence is high relative to other counties, its incidence in January was 1,600 per 100,000; the improvement seen over the past number of months demonstrates that the majority of people are doing most of the right things most of the time.
"If we can work together over the next few weeks, we can drive down incidence, ensure that as many people as possible have an opportunity to get protected through vaccination and look forward to a much better summer once the majority have been protected."