A very unusual bird is ruffling feathers with residents on a Letterkenny housing estate.
The bird arrived in recent days in gardens at the houses at Mountaintop.
However, nobody appeared to know exactly what it is.
The bird looked like it was a blackbird apart from one small problem – it was half white!
Residents sent pictures of the unusual bird to Birdwatch Ireland in a bid to find its identity.
And expert Niall Hatch solved the mystery in seconds.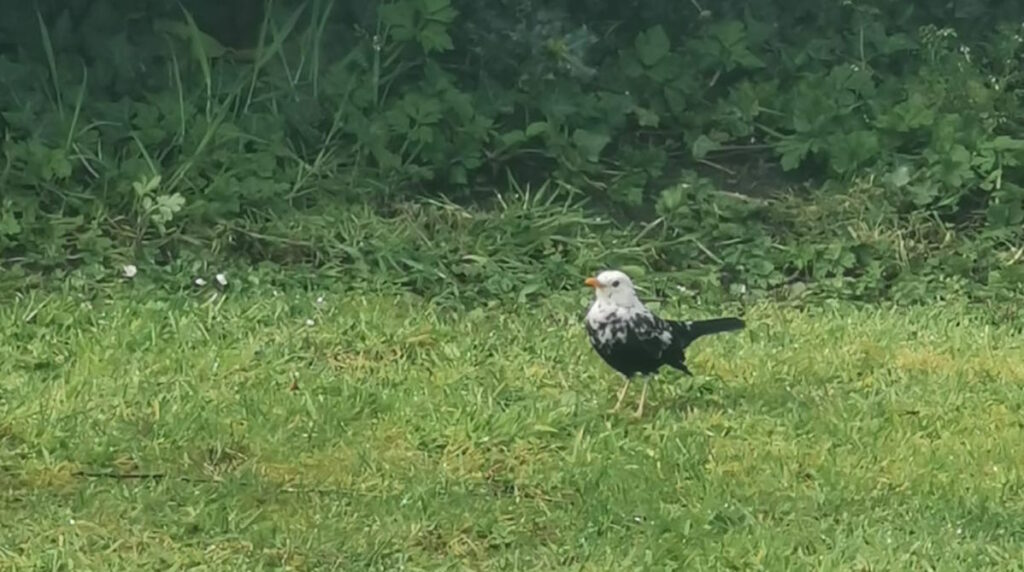 It turns out the bird is indeed a blackbird but it is suffering from a genetic condition called leucism.
Niall says the condition causes birds to lack normal pigmentation in some of its feathers and so it appears white.
Mr Hatch said they get a few reports of such sightings around the c0untry each year but said such birds are rare.