IN THE immediate afterglow, Dylan Browne-McMonagle was barely able to process it all.
The 18-year-old Letterkenny jockey caused a sensation when he took 20/1 chance Baron Samedi to a dramatic win in the Vintage Crop Stakes.
Browne-McMonagle took the Joseph O'Brien-trained four-year-old from last to first to bag his first Group victory – at the first attempt.
As he returned to the winners' enclosure, it was all a blur and his mind spun.
It has just been over five months since he survived a horror car crash on his way to work one November morning. He was laid up for three months, but the steely teenager was back in the saddle in double quick time.
At Navan, Browne-McMonagle was on cloud nine and O'Brien described him as a 'smashing rider' after the race.
"I knew the race was going to be very competitive," Browne-McMonagle says.
"The Derby winner from last year, Santiago, was in there.  He won a group two last year and I knew he needed to step up and keep improving.
"The ground was a little bit worrying. The trip wasn't much of a worry because I felt that he would stay well. He had to improve. I never expected him to win, to be honest. The sky is the limit from here on in for him.
"That was definitely my biggest win so far."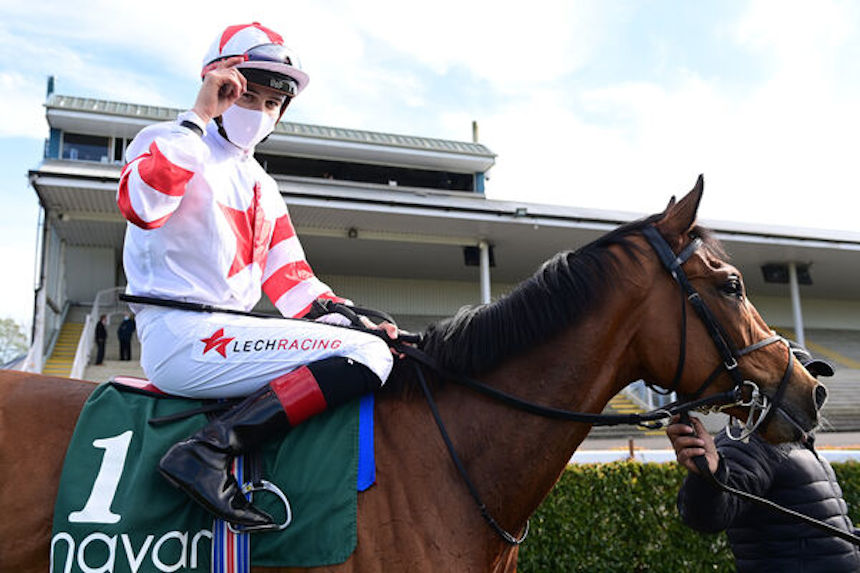 Browne-McMonagle made a move two furlongs from home and won from the 8/1 Master Of Reality by half-a-length.
Browne McMonagle rides as a freelance jockey, but O'Brien holds his priority.
He says: "Joseph just told me to jump smart, maybe sit in third or fourth, see where he travelled and ride the race from there. I got a lovely run around. Once I got stuck into him up the straight, he picked up well and put the race to bed.
"Joseph is the main man. If he wants me to ride one for him, I'll ride that. If i'm not riding for Joseph, it's really just whoever wants me.
"Joseph is a great ambassador for the sport. He's been there and done it all before. He's got loads of experience to pass on to me. He's a great trainer. He's a genius really.
"That race was just like a normal one at the start, but once I went back in everyone was saying 'well done', people were ringing and texting. I realised then how big it was. I'm very lucky to be getting these opportunities to ride such horses in big races."
Baron Samedi has won his last six races with Browne-McMonagle aboard for four of the victories.
He says:  "It will open doors for me. As an apprentice you just have to keep stepping up the grade as you lose your claim. To ride a group three winner as a 5lb claimer is very good for the cv when trainers see you're able to ride with professionals.
"In a group three, I don't have any claim. When you go to group level or listed class, you don't have a claim. You're level with the professionals. These are the races you want to be riding in.
"I just want to keep improving, keep getting better and try to get as many winners as I can. I want to keep my name our there for all the big boys to see."
Browne-McMonagle lives in Carrick-On-Suir with Sean Corby, Tom Hamilton and Neil Bashford. Hamilton and Bashford are also rising jockeys while Corby rides out in the yard for O'Brien.
The daily grind begins at 6am with the jockeys assembling in the yard for 6.50am.
On non-race day, they work in the yard, riding out some of O'Brien's mounts until lunchtime before returning at 3pm with a visit to the gym in the evening keeping the fitness and weight in check.
The schedule can be punishing and Browne-McMonagle had a lucky escape in November when he was involved in a serious road traffic accident.
As he drove to work one morning, Browne-McMonagle hit black ice and his car careered off the road.
"I was mangled," he says now, six months on.
"I had plates in my jaw and was wired up. I was off for three months. I broke a few bones; too many to name. I was coming from Kildare on the way into work and drove into a big pillar."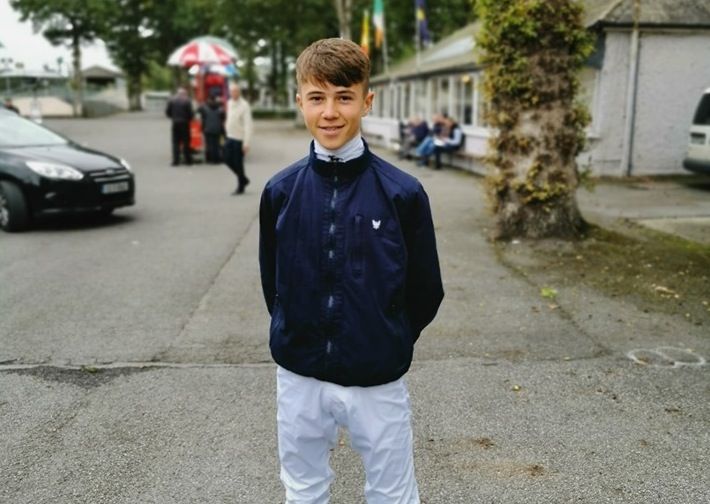 As he recuperated over Christmas, Browne-McMonagle thanked his lucky stars.
"The only good thing was the timing," he reflects.
"It would be worse if it happened now in the middle of the flat season.
"At that time, there were only meetings at Dundalk. I wouldn't have been riding there much anyway. I'd have been slowed down a bit to save the claim for the grass season. I definitely did miss a couple of winners, but it didn't impact as much as if it happened at this time of year."
Browne-McMonagle came to prominence at the Dingle Races in 2015, riding three winners.
At Dingle, Browne-McMonagle was crowned Champion Jockey  in 2016, with six winners, and he made it back-to-back Championships in 2017 with five wins.
In 2018, Browne-McMonagle made history with a whopping nine winners and lifted his third title – raising the eyebrows of O'Brien who quickly moved in.
The young Browne-McMonagle always seemed destined for a career in the saddle, growing up around ponies and riding a host of winners for his uncle Adrian.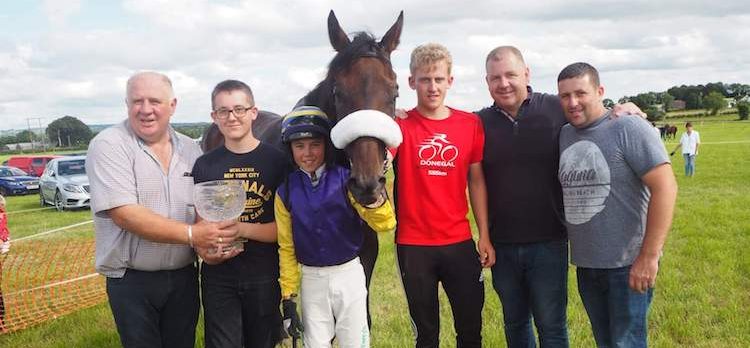 "Adrian had loads of good horses so it was a very easy job," he says.
"All I had to do was steer them. We had plenty of winners."
Others, like the Holians and Durkans, were influential and he can't discount the aid of Rachel Carton in Rathmullan, who happens to be the step-mother of brothers Oisin and Conor Orr, who are also making their ames i the sport.
Browne-McMonagle says: "I started off riding small ponies around the yard and I just progressed on from that. I got lessons from Rachel, who was a massive influence and had a big input in my career. She helped get me going.
"She had a pony, Kipper, and I started the pony racing on him. He gave me my first few winners.  Adrian had loads of ponies and horses. When I was finished on Kipper, I progressed to a bigger size then, to a 14.2s.
"Only for pony racing, no owners or trainers would see our names. It's a massive help and gives you great grounding. It gives you the vibe for how racing works and builds up the contacts."
Last year, he won the Extra.ie Apprentice Derby on the O'Brien-trained Tonkinese; a significant milestone for the youngster.
He says: "It's a race that all apprentices look forward to every year. To win that was very good and a huge boost to get my name out there. To win at the Curragh, such a big track, was massive."
In another guise, Browne-McMonagle was a talented boxer and has an Irish title to his name.
In April 2018, he defeated Shane Stokes from Fr Horgan's on a 4-1 decision to collect the Boy 4 39kgs crown, having been beaten by Michael Maughan from Olympic BC in the Boy 2 33kgs final in 2016.
His success in the saddle saw him take off the gloves, but a return to train remains on the cards.
He said: "It wasn't hard to give it up at the time, but during lockdown I missed it a lot. I'd have been doing that training every second day. I'd love to get into training for a while again."
The experience, even in his tender years, have taught him how quickly things can change.
Browne-McMonagle isn't getting too far ahead of himself.
"There are no targets," he says.
"The main one is just to keep the head down and build as many contacts as I can while getting the winners. There is no point expecting too much. You're only as good as your last winner. It's a difficult sport so you have to keep on the ground and work hard."
Tags: