ALTHOUGH in his seventh season in the League of Ireland, Georgie Kelly is still learning the trade.
The Tooban man moved to Bohemians for the 2021 campaign – and wants to establish himself as one of the League's leading lights.
Picture: Georgie Kelly in action against Finn Harps. Picture by Joe Boland, North West Newspix
After a spell at UCD, Kelly enjoyed a successful period at Dundalk. Kelly played a real part in a trophy-laden time at Oriel Park, but he craved a central role.
"It's tough," Kelly says.
"This is my first season playing regularly. I'm still learning. I've been in the League for so long so that's strange maybe to say that.
"I'm enjoying it here at Bohs. It's a great club. The people here are really good. Hopefully we can kick on now and push up the table."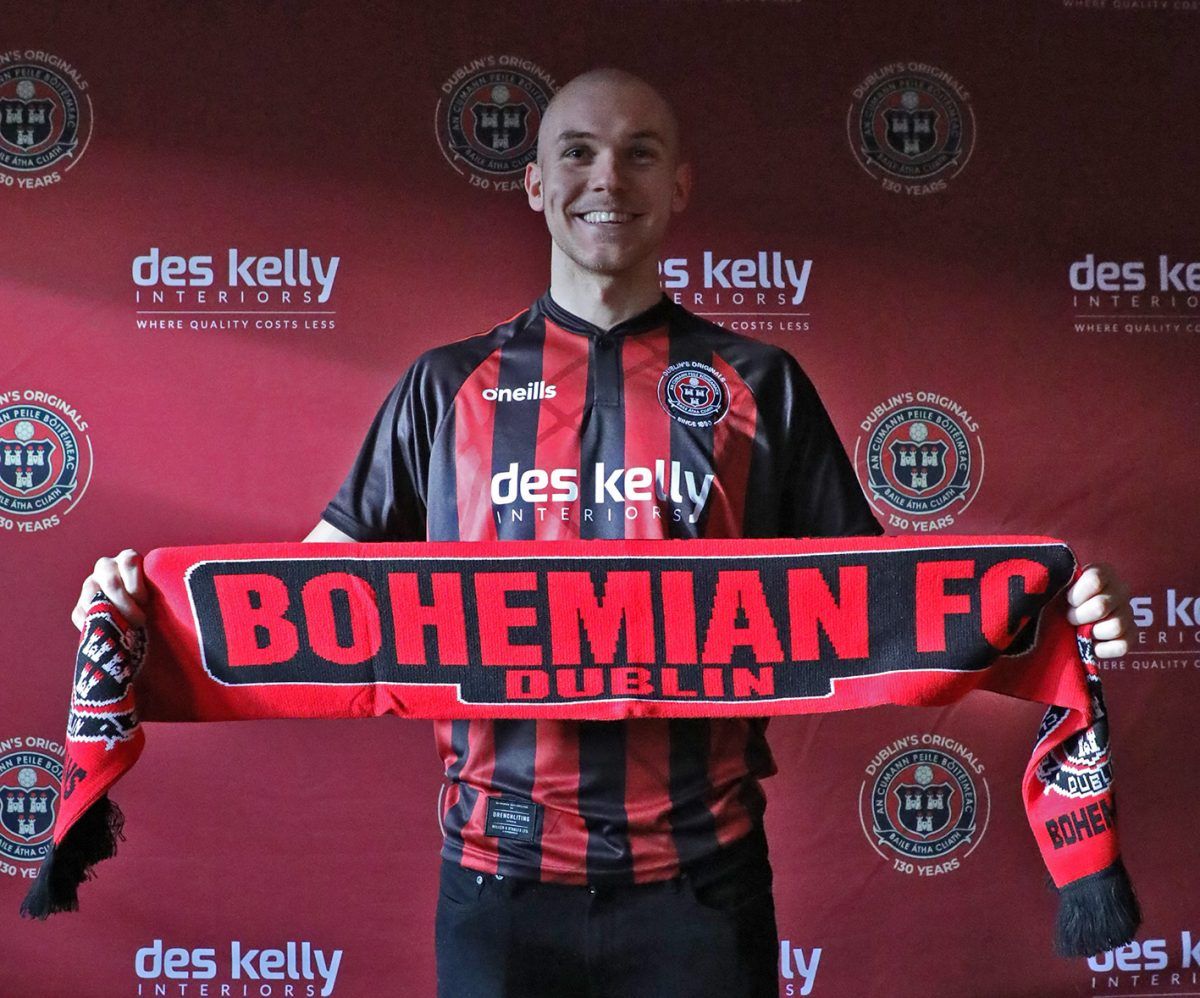 Kelly is still learning in more ways than one.
He returned to education last year and is studying a Masters in Renewable Energy Finance.
Kelly, who lives with team-mates Liam Burt and Ali Coote in Dunboyne, is only 24 and has time on his side as he looks to carve out a career at Dalymount Park.
Bohs scored a 4-0 win over Finn Harps last weekend and travel to Longford Town this evening. Keith Long's team were runners-up last season, but have been slow to find their feet since the start of the campaign.
"We'd been struggling for a few weeks," Kelly said.
"We were playing well, but we were just getting killed with goals from set pieces. To get the third goal just before half-time against Harps was huge. That took pressure off.
"Historically, Bohs used to be dominant and hard to beat at Dalymount. Before the Harps game, we had already lost twice and that wasn't good enough."
Bohs swept Harps aside with Ross Tierney and Coote netting inside the opening 20 minutes as they bagged a first home win of the year.
Kelly said: "We started on the front foot and were positive. We were all over them and were full of energy. We were brilliant in the first 20 minutes – probably as good as we've been all season.
"The performances had been there before, but we hadn't killed teams off. That was the big one for us.
"Two-nil has been a dangerous lead for us. We have been a wee but unlucky, but at the same time we still threw it away. It was nice to seal it with the third and the fourth against Harps.
"You have to put a team like Harps away. They just keep chipping away. If you score one against them, you're not safe so it was massive to get a couple."
Kelly is friendly with Harps midfielder Mark Coyle and he keeps close tabs on how the team from his home county are doing.
"Mark has been flying. He was late signing back. He's been brilliant. I've watched most of Harps' games and he's been a real terrier in there."
Bohs train in the evenings, allowing Kelly to easily balance college and football life.
The Gypsies had a slow start to 2021, but Kelly hopes that last week's win will be the spur they needed.
Kelly said: "As a team, we need to do better and aim for top four. It's so tight.
"I don't set personal targets. I obviously want to play regularly and contribute.
"The League is so up and down, it's mad. I think it's because there are no fans there. Results are all over the place. Games can go flat and stale with no crowds, but that's the way it is for everyone."
Tags: