THE fire brigade have brought under control a fire at a business premises in Letterkenny.
The blaze broke out after 3pm today and the local fire crew rushed to the scene.
People in the area say how the heard a loud 'pop' and plumes of smoke engulfed the sky.
It is not known how the fire started.
Extensive damage has been caused to the building.
The fire has now been brought under control and traffic is moving in the immediate area.
There are no reports of any injuries.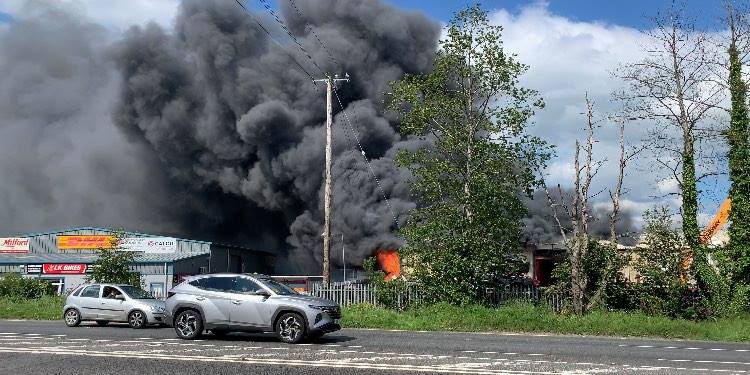 Tags: