MAKING magic memories has always been important at Letterkenny Educate Together National School, but this year the school had to push the boundaries to do just that. 
After the forced lockdown and the challenge of online learning, the return to the classroom was a welcome relief to the staff and children at the Letterkenny primary school.
'Fiesta Friday' is a project that began as part of a well-being initiative in the school but it has become so much more than that.
Every month with excited anticipation the kids (and staff) at the school look forward to Fiesta Friday – the highlight of the social calendar. 'Fiesta Friday is for the children that missed their birthdays during lockdown' Leo from second class explained.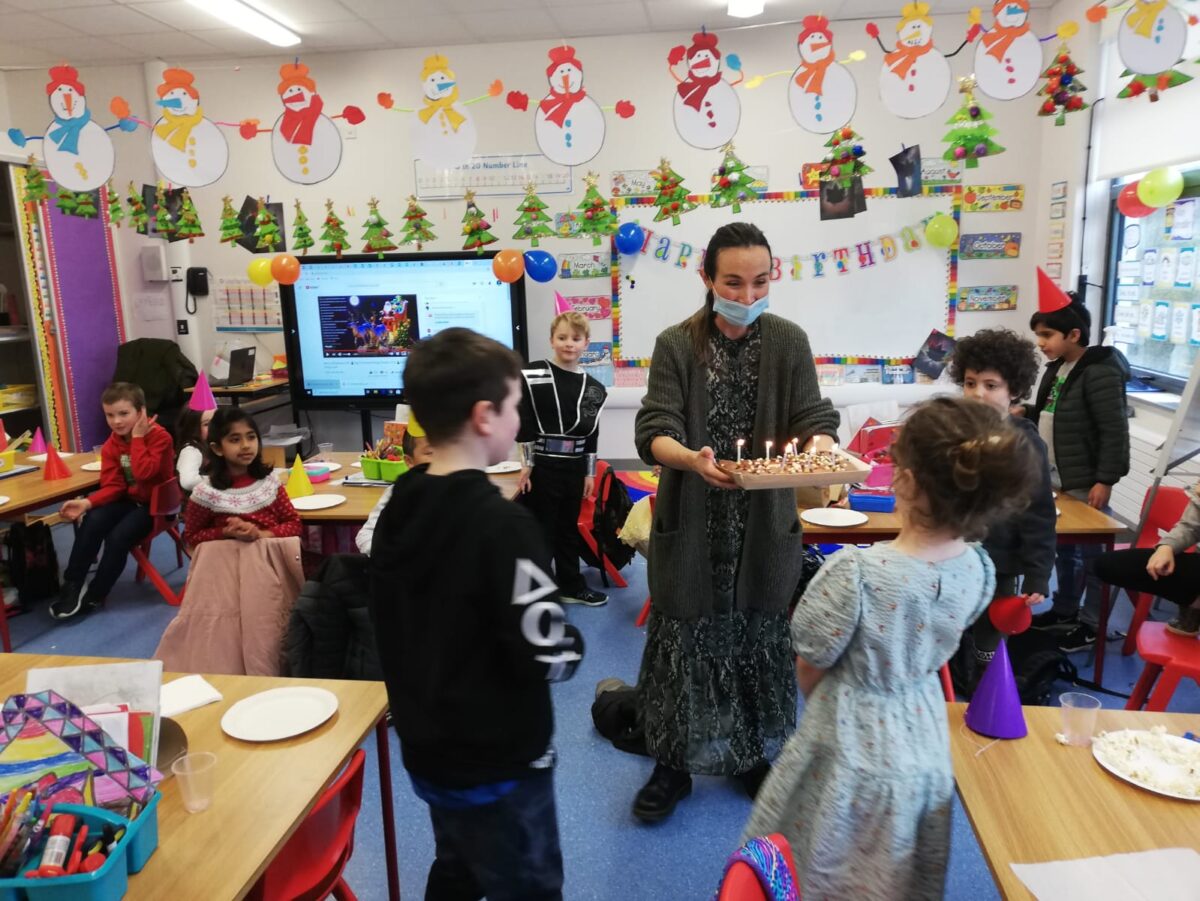 Every month the teachers order their birthday boxes from Lisa, the HSCL teacher at the school. The boxes include pop-corn, treats, crisps, cake, birthday games, party poppers, birthday certificates and party hats. The precious boxes are delivered to each class in a very safe and fun way and by someone very special – the Birthday Bear.
The excitement peaks and squeals of delight echo around the school when the children see the Birthday Bear.
On Friday morning, Lisa announces it is Fiesta Friday over the school speaker and plays the very popular song 'Friday' by Riton feat. Mufasa & Hypeman.
Kids and staff can dress up in their favourite party clothes or costumes, eat cake, play party games, dance to their favourite tunes or watch a movie and for a few hours they all get to forget about COVID.
The birthday kids get to celebrate their special day with their classmates and they do so within their bubbles and pods in the classroom. The whole school celebrates and the children feel special and have fun.
Most importantly – magic memories are created and life is celebrated.
Lisa, the HSCL teacher, said: "The kids have been absolutely amazing during this pandemic and the staff at our school are very aware of how much they have missed out on over the past year.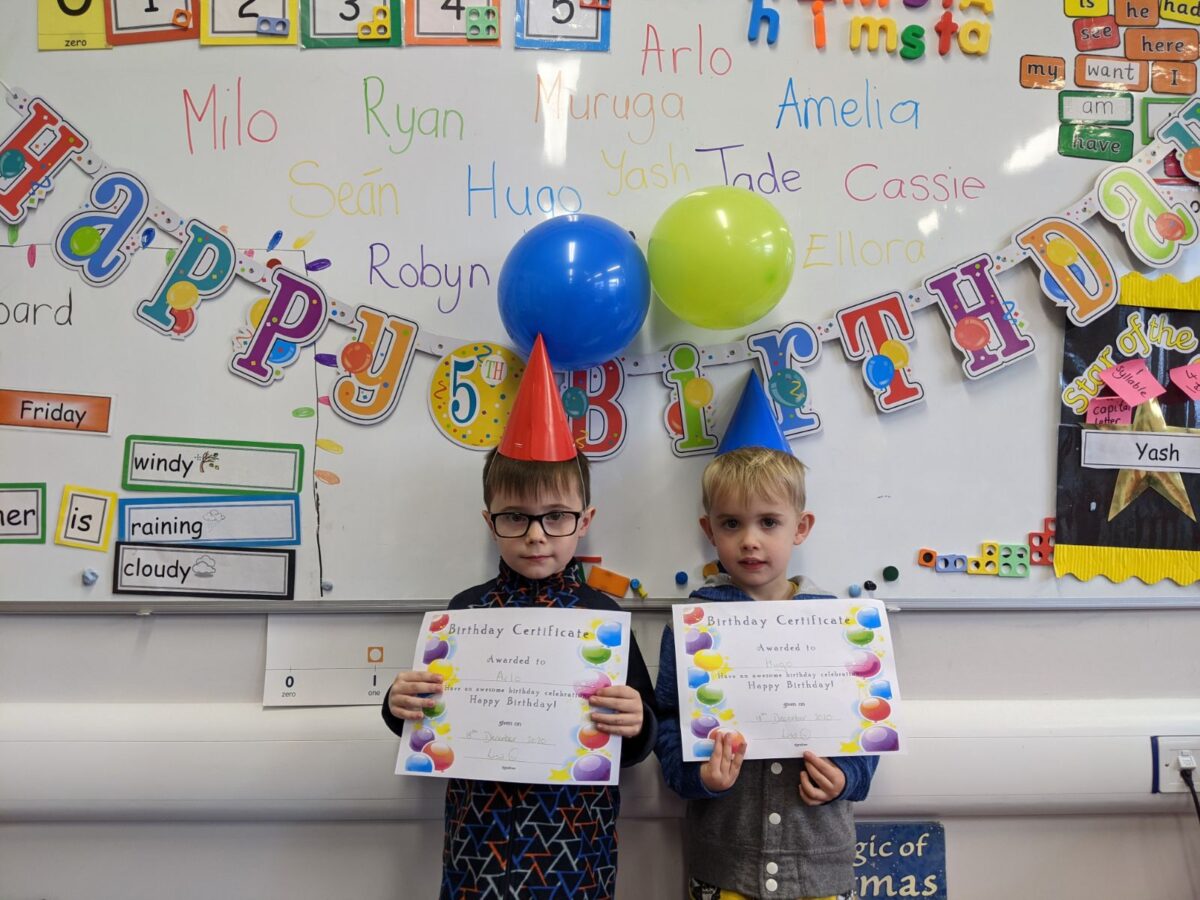 "With the cancellation of school trips, sports events, cooking classes, swimming, after school activities, playdates and birthday parties the school decided to focus on a well-being initiative to increase and promote positive mental health and you know what they say – when life gives you lemons, make lemonade!"
The initiative came out when Louise, the senior infant teacher, and Lisa, talked abut how they could help the children mark their birthdays.
Lisa said:  "The children have given up so much this year both at home and at school and we wanted to give them something back."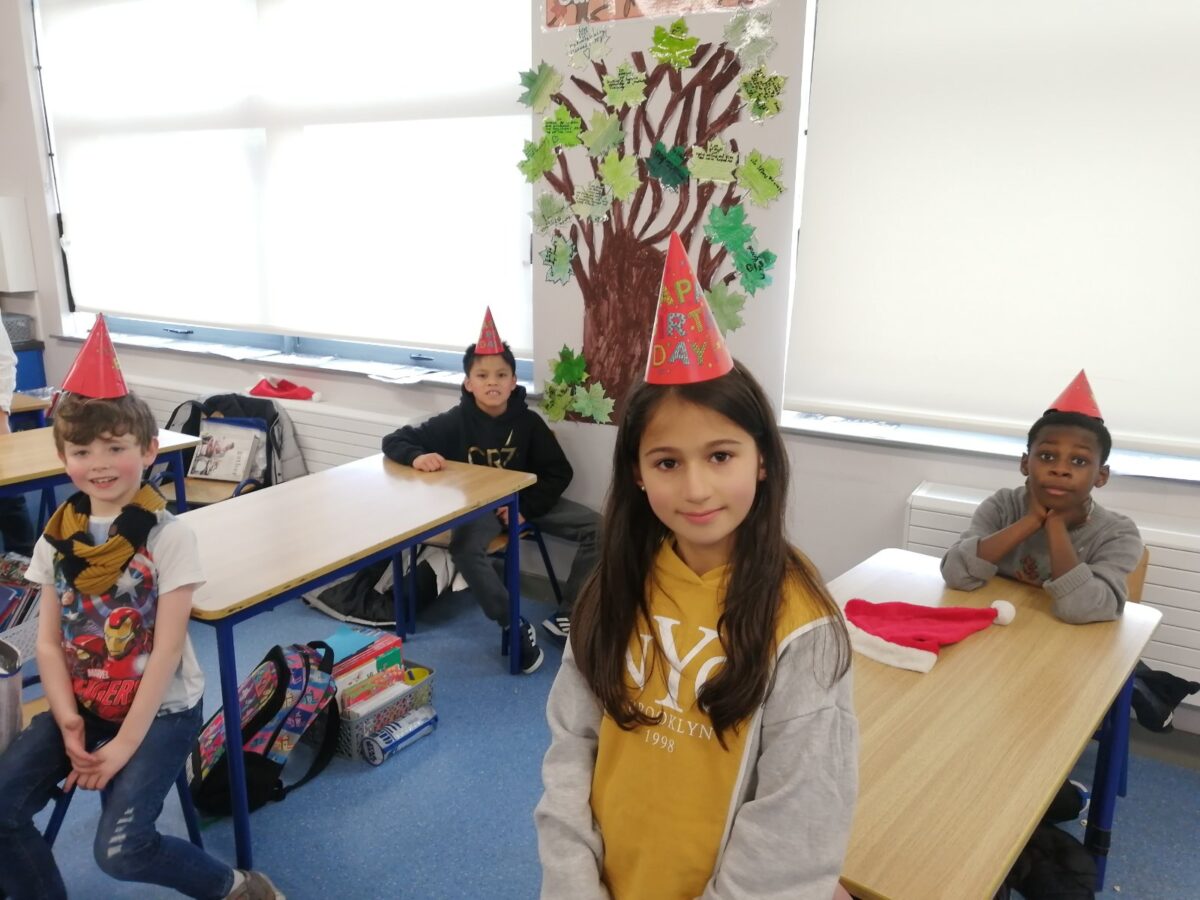 The initiative has certainly been a huge hit with the children.
Fourth class pupil Aoife said: "My birthday was in December so on the last Friday we had our first Fiesta Friday. It was really nice for me because I got to get like a certificate and I got to spend it with my friends. Even though it wasn't like a 'party party', we still got to watch a movie and chill out with our friends."
Jayden from sixth class said: "I think Fiesta Friday was very helpful for kids throughout the school because some kids might not be able to see their friends because of COVID and it's a good way to talk to your friends, to sit down, have a chat, watch a movie and have fun.'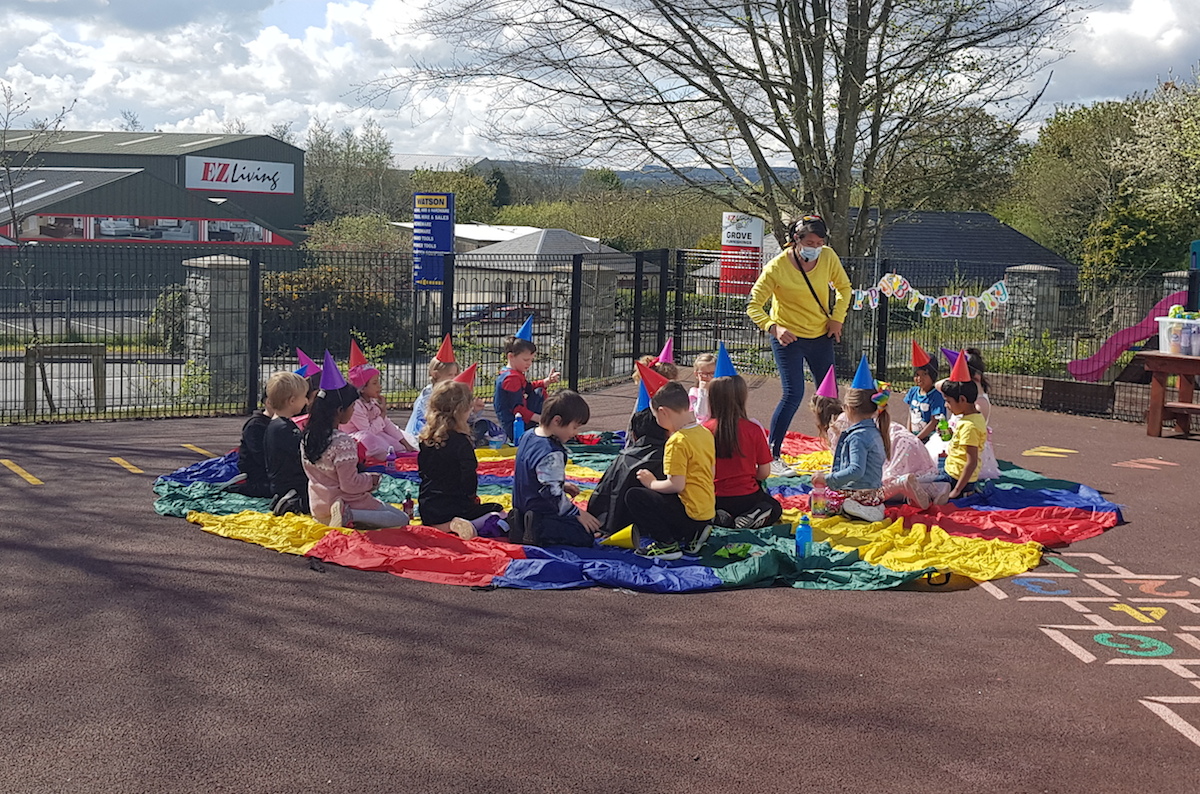 Leyla in junior infants enjoys dressing up and wearing party hats, while Leo from second class looking forward to playing with balloons, adding: "It's very fun and we get to dance to music and eat nice things. My favourite bit is when we play with the balloons."
Sixth class pupil Rebecca has perhaps the most pertinent message, saying how the day 'boosts your mood'.
She said: "Fiesta Friday happens on the last Friday of the month to celebrate all the birthdays in that month because at the moment we can't have birthday parties outside school so it's to make us feel that we are not missing out on anything. It's something to look forward to at the end of the month. It boosts your mood."
Tags: