A SERIES of stones are pockmarked Donegal's most famous landmarks in a pointer to the emotional strains felt by some families during the Covid-19 pandemic.
Raphoe woman Bronagh Ward-Mulrine lost both of her parents, Bredge and Owen Ward.
The couple both died of Covid-19 just 12 hours apart on November 16.
Due to the pandemic restrictions, the family, from Strabane, were never able to say a proper good-bye.
Bronagh's brother, Ciaran Ward, spoke with Brenda Doherty from Newtownabbey, whose mother, Ruth, was the first woman to pass away due to Covid-19 in Northern Ireland last March.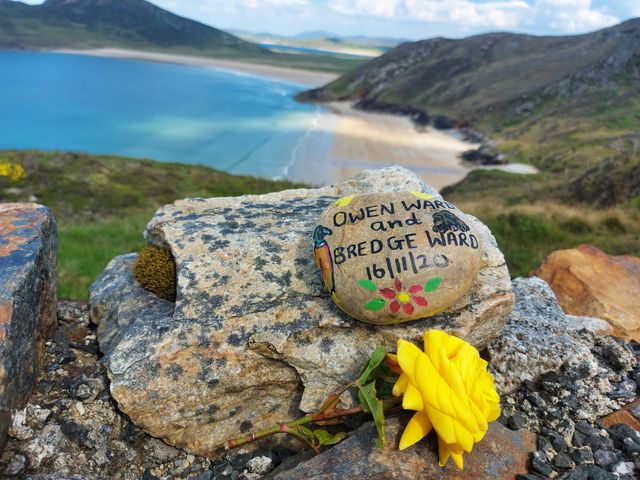 They have established a private Facebook group – Support Group for Covid Bereaved NI – a few weeks ago and the ground has over 70 members.
To honour their loved ones, they inscribed their name onto a stone as a token of love to remember them. and asked others to do likewise.
In the space of ten days, there were over 30 names, with people from all over the world included.
Ciaran Ward said: "Memory Stones of Love has flourished to remember not just the names, but their love, hobbies, interests and through them the love we have to honour our loved ones.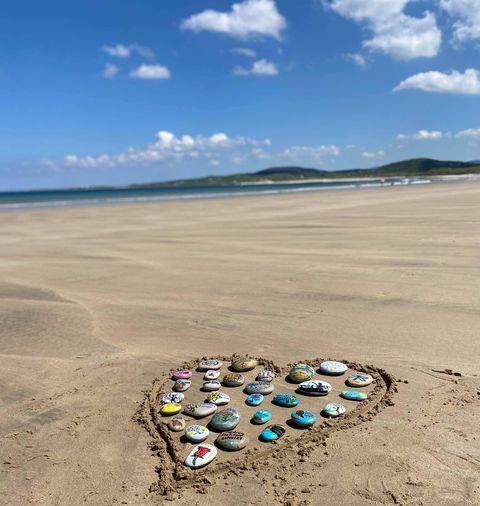 "We began taking the stones to some scenic locations in Donegal including Fanad Lighthouse and Ballymastocker beach.
"After the summer period our aim is to have a permanent memorial to remember all those lost during the pandemic.
"We hope this will provide a comfort to all those lost, that they will be remembered as individuals rather than statistics and that our memory stones will form a part of that.
"As we move out of this traumatic period a permanent memorial can be used to honour not just those who are no longer with us, but to mark the effects the pandemic have had on society as a whole.
Tags: