A stunning mural in the heart of Letterkenny has just been unveiled as part of what is hoped will be the first of many.
Local art group, The A-rt Team have unveiled their very first mural last night at well-known local restaurant, Burrito Loco.
A small gathering was held to celebrate the completion of the mural which had mural designer, Ciaran Dunleavy and designer of the piece, Frank Saucian.
Steven Crane of the A-rt Team said "When The A-rt Team formed in January of this year, we had a clear goal: to give local artists the opportunity to showcase their talents publicly throughout Letterkenny, while also bringing public art to the town itself.
"With that in mind, myself and treasurer Finn O'Donnell hit the streets and walked the town, and it soon became clear that Letterkenny is, potentially, one blank canvas after another. As we went from the Port Road on down the Main Street, taking pictures of every gable wall and blank space we could see, the vision for the project became clear.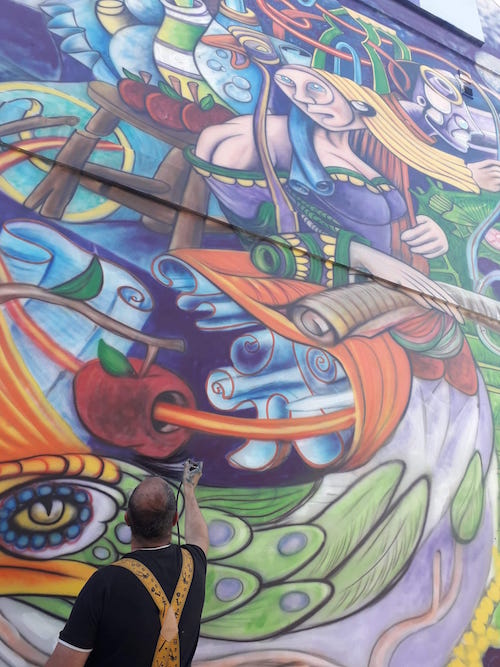 "We wanted to see vibrant, colourful and unique art filling every empty and wasted space in town, essentially creating a walking exhibition of local talent, from the bottom of the Port Road to the end of Lower Main Street."
"After our first official Zoom meeting, we had the motto of "art for art's sake". Meaning we would try to avoid sticking to themes as best we could, and just let the artist's creativity take whatever form it would, and with the wealth of talent to be found in Letterkenny, we were confident that the artists would deliver. Having put the call out for designs, we weren't disappointed.
Local artist Franck Saucian's piece was selected as their first large scale mural, and Burrito Loco was chosen as our first location.
Franck's piece is colourful, vibrant, and abstract. It is very eye-catching, as is all his work, and as a first mural for the project, it acts as a bold statement.
Crane added "It is art for art's sake. As for the location, I also believe Burrito Loco is the perfect spot. Not only is it situated right at the start of our envisioned walking art tour, the bottom of the Port Road, but as a business they are very supportive of the local art scene and have a general buzz that fits our vision perfectly. (The food is great too but that's besides the point)."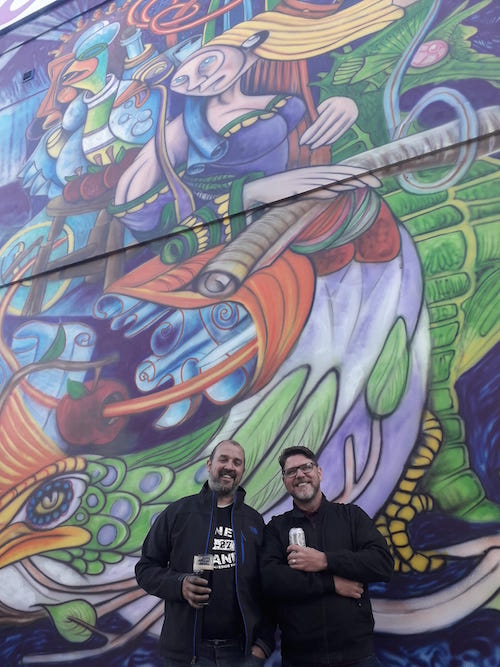 The completion of this mural, by artist Ciaran Dunlevy, marks the beginning of what they hope will be an ongoing community project, and while they celebrate the unveiling of this first piece, they now look forward to the next work of art to brighten up the walls of Letterkenny.