The Mica 100% redress campaign has garnered star support in the lead up to Tuesday's protest.
Homeowners have gained morale boosters from posts on social media from celebrities and sports figures who are sharing the issue with their many thousands of followers.
Actress Anna Friel, who has close family connections to Donegal, made national and UK headlines with a single tweet. The Marcella star posted on Twitter: "Supporting Donegal and Mayo home owners effected by mica and pyrite".

Donegal Captain Michael Murphy drew attention to homeowners' plight on his platform: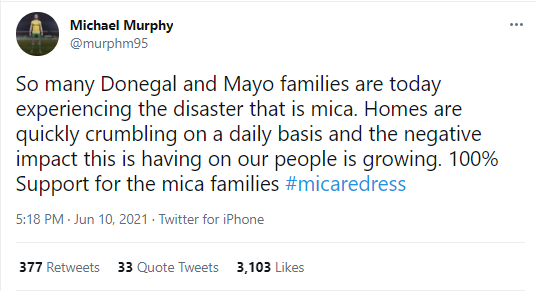 Boxing legend Barry McGuigan, who has almost 170,000 Twitter followers, is strengthening the campaign by telling protestors that he is in their corner.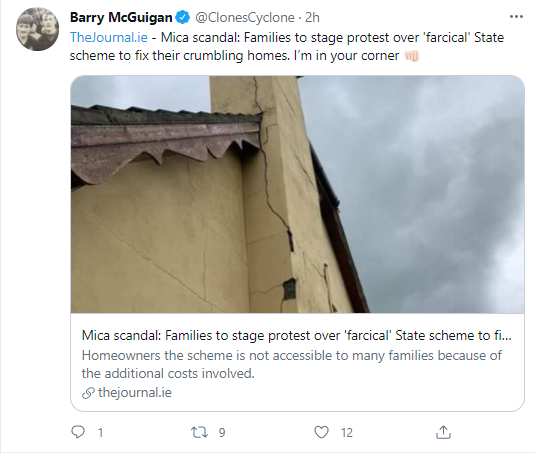 DJ Paul Gallagher, older brother of Oasis pair Liam and Noel Gallagher, who has an active following of his own, shared a call to action on his Instagram today: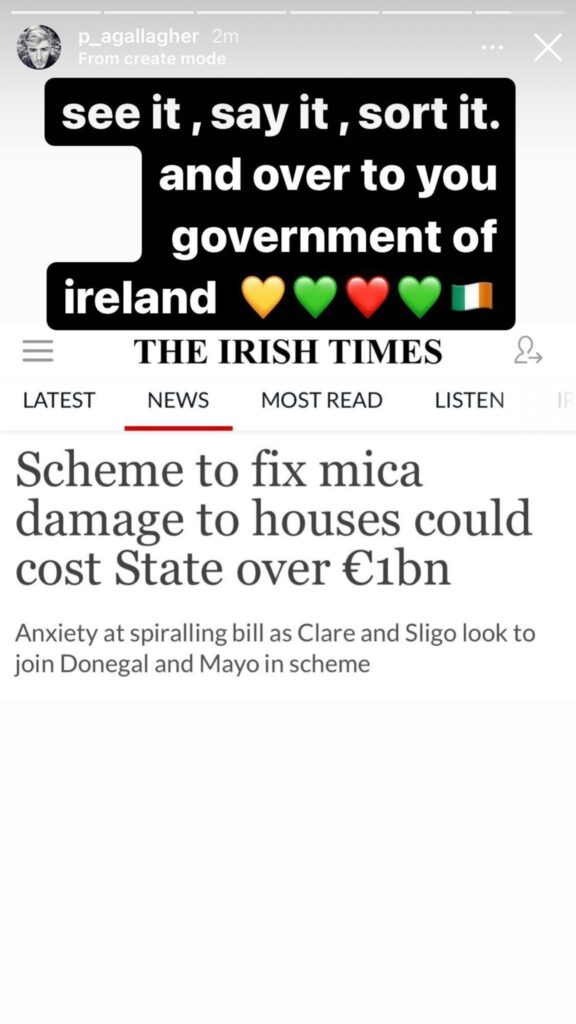 Actor Derek Reddin, best known as Dr Flynn in Mrs Browns Boys, has pledged to join families in Dublin on Tuesday: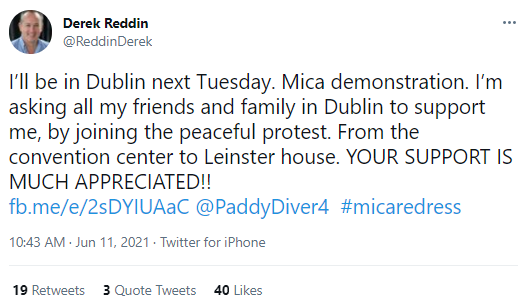 Internationally renowned singer and fiddler Mairéad Ní Mhaonaigh is also raising awareness among her many followers: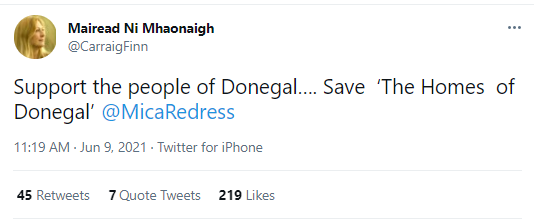 And Donegal Person of the Year Noel Cunningham is turning his passion for Donegal into a passionate call for an urgent solution:
This simply must be brought to an urgent conclusion …funds can should and must be found. It is a National disgrace. What more proof of the situation and misery caused is required ? These home owners are living in hell. @MichealMartinTD #micaredress #Pyrite #Scandal https://t.co/quPKPkiBAI

— Noel Cunningham (@DonegalNoel) June 10, 2021
Thousands of people from Donegal, Mayo and beyond will travel to Dublin this Tuesday to protest against the inefficient Mica Redress Scheme.
Paddy Diver, who is spearheading the campaign, told Donegal Daily yesterday: "We will march through Dublin and we want Micheal Martin to accept our letter and to stop treating us like second class citizens once and for all."
Tags: