MICA Action Group say 'big decisions' could be made on a 100 per cent redress scheme 'within days'.
By Chris McNulty in Dublin. Pictures by Joe Boland, North West Newspix
Representatives of the Mica Action Group (MAG) met with the Housing Minister Darragh O'Brien TD and Government officials at Leinster House.
MAG members Paddy Diver, Eileen Doherty, Mickey Doherty, Eamonn Jackson and Anne Owens, accompanied by Inishowen-based Fianna Fáil Councillior Martin McDermott, held what was described as a 'constructive' meeting.
Thousands of Donegal people traveled to Dublin today to demand a 100 per cent redress scheme.
The process is now to be reviewed every two weeks with the abolition of the €5,000 inspection cost among the early steps that are now expected to be introduced on the way to what MAG hope will be a 100 per cent redress scheme.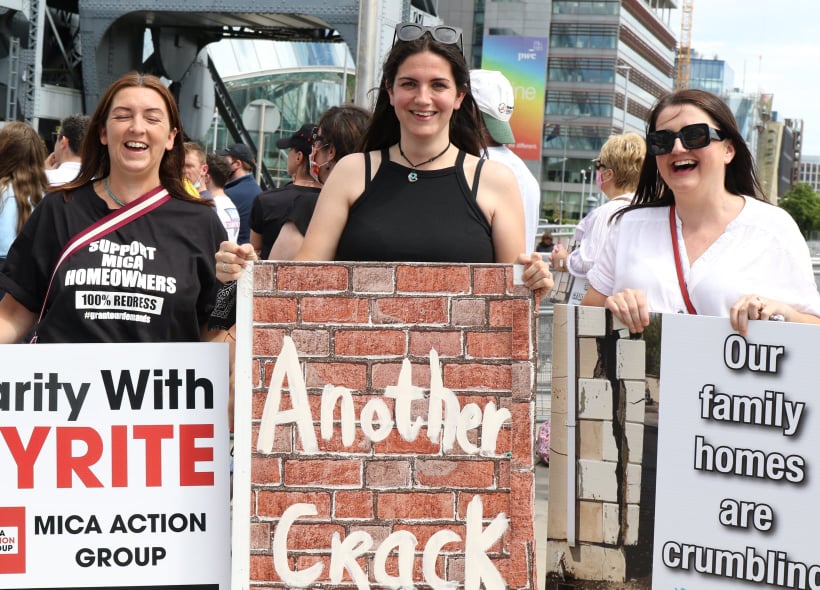 "We are pretty hopeful," Eileen Doherty told Donegal Daily as they emerged from the meeting.
"Big decisions can be made quickly.
"They acknowledged that we don't have the luxury of time. We will engage very constructively to find the issues that we need addressed very quickly.
"We will sit down and work with them immediately over the next few days to work out the key issues. we will work through this very quickly.
"He (the Minister) agreed to take it on board and we will have to wait and see. We don't have the time to kick this can down the road and we just need to see some action."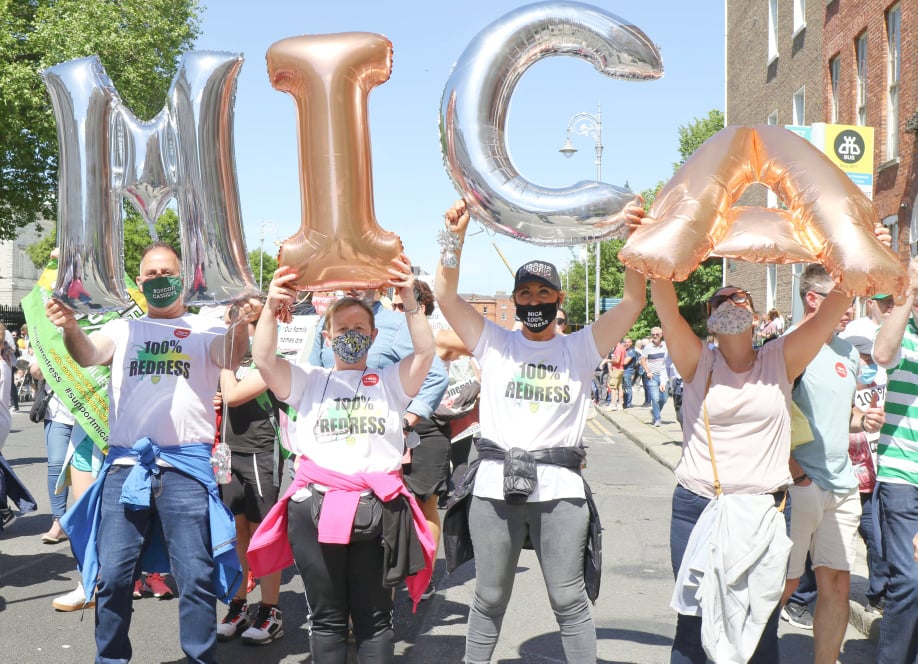 It is expected that the revised scheme will cost in excess of €1 billion.
The huge crowd, boosted by other homeowners from counties Mayo and Clare whose houses are affected by Mica, marched from the Convention Centre to Leinster House.
At the Convention Centre, Mica campaigner Paddy Diver handed a letter outlining four key issues to Sinn Féin leader Mary Lou McDonald. A second copy of the letter was presented to the Housing Minister.
Mr Diver told Donegal Daily: We go with our heads held high this time and we will come back if we need to.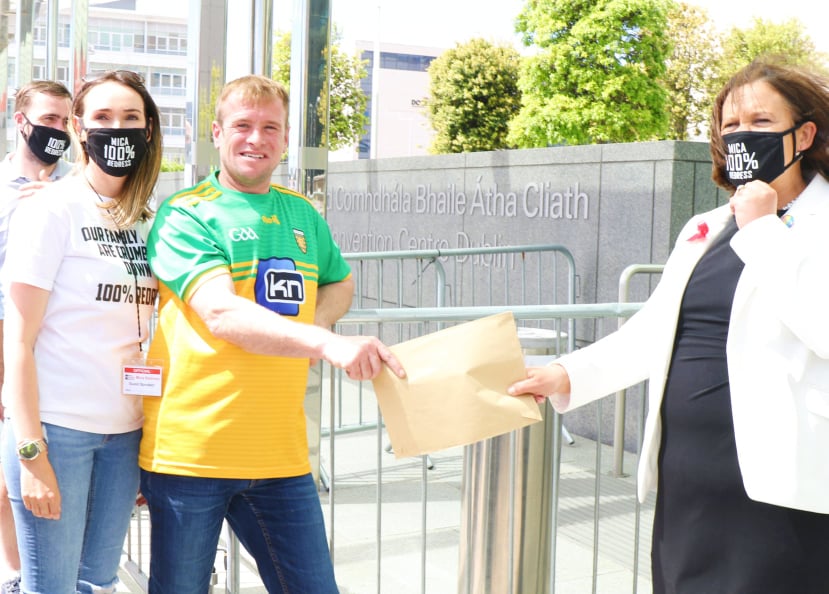 "We aren't going away and we want answers every two weeks."
This evening, a Sinn Féin motion to ensure 100 per cent redress will go before the Dáil. The Cabinet is expected to back the motion which calls for the provision of 100 per cent cover, including rent costs while affected homes are being repaired.
That the Government did not rule out a 100 per cent redress scheme in this afternoon's meeting with MAG was said by Mickey Doherty to have been a 'significant' development.
He said: "That is very significant because if it's ruled out we won't meet.
"That is our red line issue and we won't go into talk about anything else other than how we implement the 100 per cent scheme."
Anne Owens has called on a full government review into the Mica crisis, which is resulting in thousands of homes across Donegal literally crumbling before the eyes of families.
Ms Owens said: "We must know that this is the end. This cannot happen again. This has to be the end of bad practice, negligence, incompetence and ineptitude."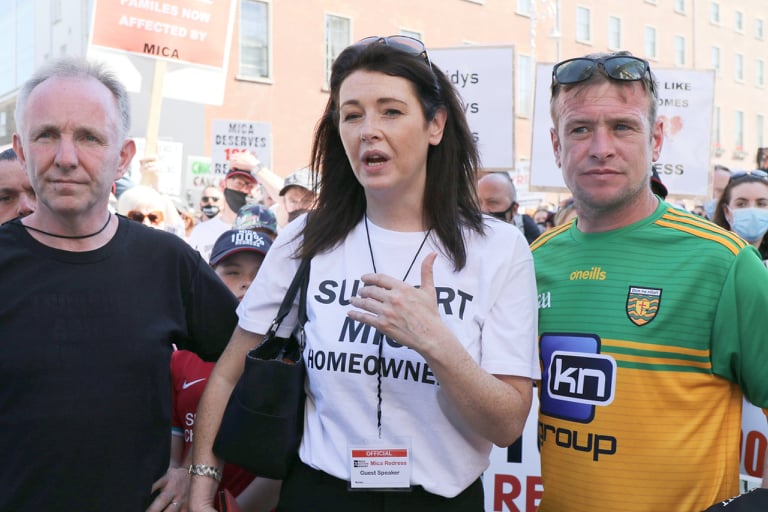 Ms Doherty insists that MAG will accept nothing less than 100 per cent redress.
She said: "Some of these things can be resolved in days once we get agreement.
"The promise is that we won't accept anything less than 100 per cent. We will accept nothing less and we will not negotiate on that."
Tags: