Thousands of people from across Donegal are on their way to Dublin to protest at a situation which has left the hopes and dreams of families across our county in tatters.
MICA has already robbed hundreds of families of the right of having a roof over their heads.
But today the people of Donegal will march from the National Convention Centre to Leinster House to tell our Government that enough is enough.
For far too long the people whose homes have been destroyed through no fault of their own have held meetings and sought answers.
Today when busloads of people leave every corner of Donegal there will be only one answer they want to hear from the steps of Dail Eireann and that is – 100% redress.
People who have already been forced to demolish their homes and those who are watching their homes slowly crumple around them need to be given every last cent to rebuild them.
Taoiseach Micheal Martin has now witnessed the devastation for himself following a visit to the county last week.
He has contacted the Attorney General about the legal status of the situation and so the ball is officially rolling on the issue.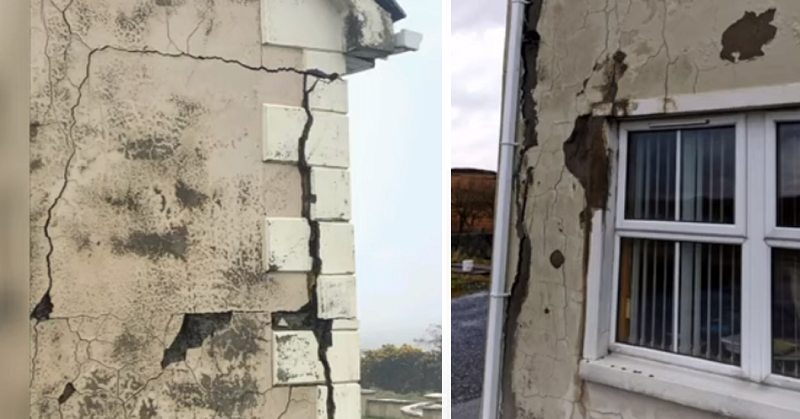 Our neighbours and friends whose homes are riddled with mica have a long road ahead of them no matter what the outcome of today's march.
But they must be given answers either today, tomorrow or in the coming days.
This is not a few unlucky homeowners who have discovered a few cracks in their homes which can be plastered up.
This is one of the biggest scandals in the recent history of our country which must be put to right.
Micheal Martin and his Government can right that wrong either today or in the coming days but it must come soon.
If our Government can bail out the banks then they can the roofs over the heads of its own citizens.
These people, our people, who are going through hell because they were unlucky enough to have built their homes with defective blocks deserve more.
We think of them and stand with them today as they march from the National Convention Centre across our capital city to the gates of Leinster House.
Donegal Daily will bring you full coverage of today's protest march to Dublin throughout the day.