GARDAÍ in Dublin have praised the behaviour of the thousands of Mica protesters from Donegal who traveled to the capital yesterday.
The huge crowd gathered at the Convention Centre, where a series of speeches were made, before they marched to Leinster House.
The protesters were demanding a 100 per cent redress scheme for householders whose homes are affected by mica.
Sergeant David Malton, who was co-ordination the policing of the protest, contacted leading Mica campaigner Paddy Diver last night.
Sgt Malton said that the organisers were 'a joy to deal with from start to finish'.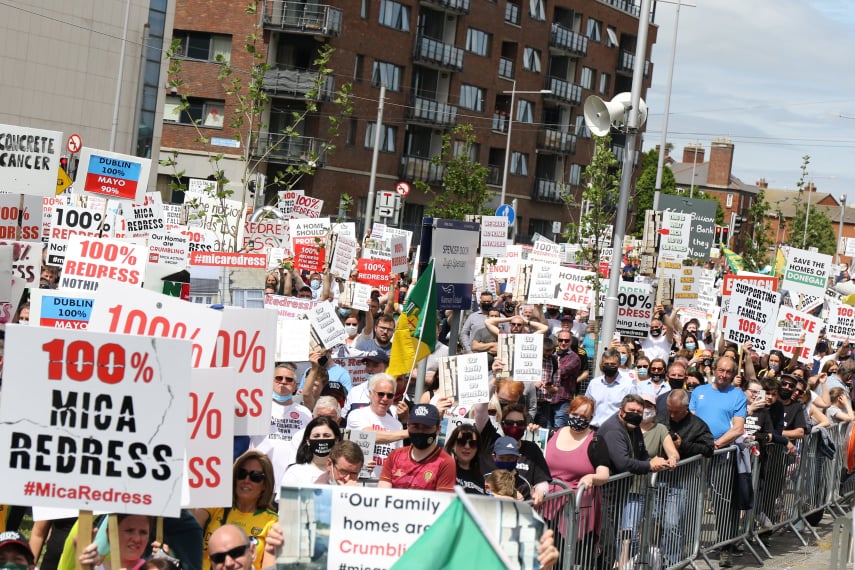 He said it had been a long time since the Gardaí had 'such a large crowd so well behaved'
There were no arrests made on the day and the streets were free from litter, Sgt Malton said,
Gardaí told organisers that the people who attended were 'a credit to the counties they represented' and thanked them for their conduct.
Tags: