The Donegal Women's Centre is calling for community support for a new initiative to end period poverty.
The Letterkenny-based centre is beginning to offer discreet sanitary packs to service users and those attending the Ilash Young Women's Clinic.
The free packs are a vital support to women who cannot afford period products.
"Everyone who menstruates should have a pal in their life they can turn to if they need a period product – but we understand not everyone does. We want to be that friend for the people who use our centre," said a spokesperson for the centre.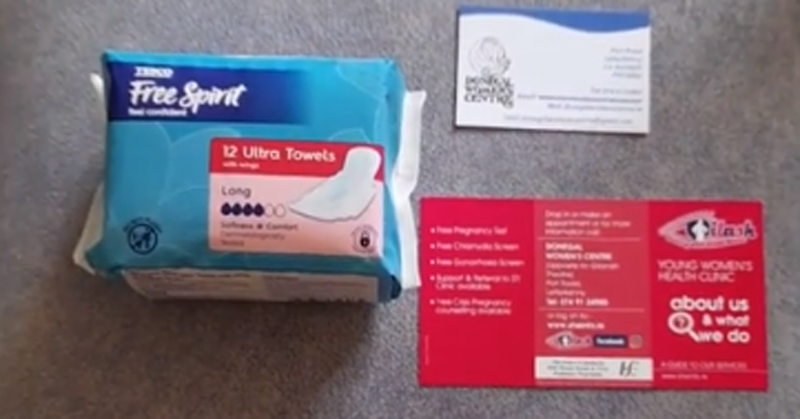 The initiative was launched on Thursday with sponsorship from McFadden's Pharmacy, Magees Pharmacy and Donegal Ogra Sinn Fein.
Now, the Women's Centre has extended an invitation to all local businesses or organisations who would like to help. In order to grow the service, the centre is calling for donations or for salons to host a drop off location on their premises.
If you are interested in helping, get in touch with donegalwomenscentre @ gmail.com