An Chéad Chéim (the first step) addiction support centre are delighted to announce the launch of their new website  www.ancheadcheim.com
An Chéad Chéim is a free-standing, cross-border alcohol, drug and gambling addiction recovery group based in Ballybofey, Co. Donegal. Our support services include a daily walk-in centre, 1-1 counselling services and weekly support meetings to men and women, inclusive and regardless of anyone's gender or creed.
If your life or the life of someone you know has been affected by addiction then read on…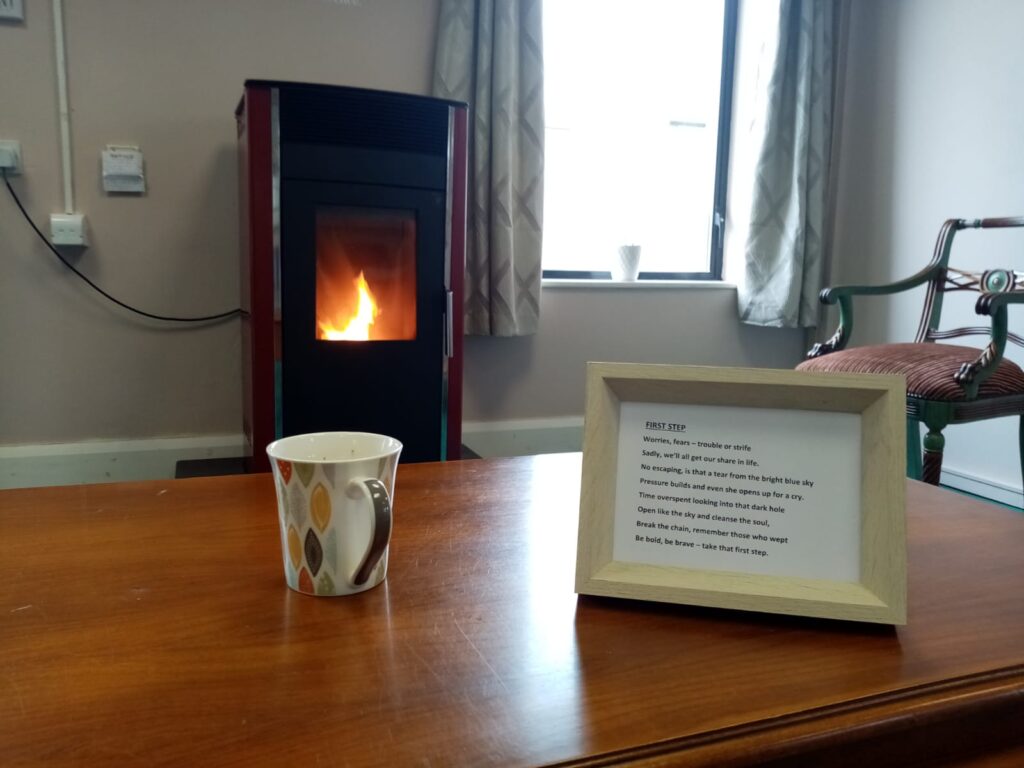 Who we are and what we do:
We are a drop in centre based at Unit 11 College Court Ballybofey F9XK53.

Open Monday to Friday 10 am to 1 pm 074 91 75527

Run by volunteers we provide a safe comfortable environment where you can come and have a cup of tea / coffee and talk to like minded people who will listen and share their experience, strength, and hope and point you in the right direction should further help be required.

It's nice to know that you are not alone on your journey and you will be provided with correct contact information to help you step forward on your road to recovery.

Remember you are not alone and help is available so feel free to contact the centre on 074 91 75527 or email

ancheadcheimhballybofey@gmail.com

Weekly Addiction Support meetings take place every Thursday at 8pm
For more info log on to our www.ancheadcheim.com or follow us on www.facebook.com/addictionsupportcentre
Please don't feel trapped, there is always a solution, take that first step.
Tel: 086 3822609