INISHOWEN has Ireland's worst rate of Covid-19 again, the Department of Health reports.
Incidence rates in South Inishowen are SIX times the national average and FIVE times above national average in North Inishowen.
New local area data was released yesterday for the first time in over a month since the HSE cyber attack.
Figures revealed that Donegal has much higher test positivity rates than any other county at 8-9%.
The South Inishowen/Buncrana area tops the list of worst-affected Covid rates. With 136 new cases in the past fortnight, the incidence rate is 608 per 100,000, reflecting an increase of 136% in two weeks.
North Inishowen/Carndonagh has the third highest rate in Ireland a 489 per 100,000. There were 83 new cases of Covid-19 in the district in the past two weeks, which is a 277% spike.
Letterkenny and Lifford also have above average Covid-19 rates, although they are not among the ten areas of most concern.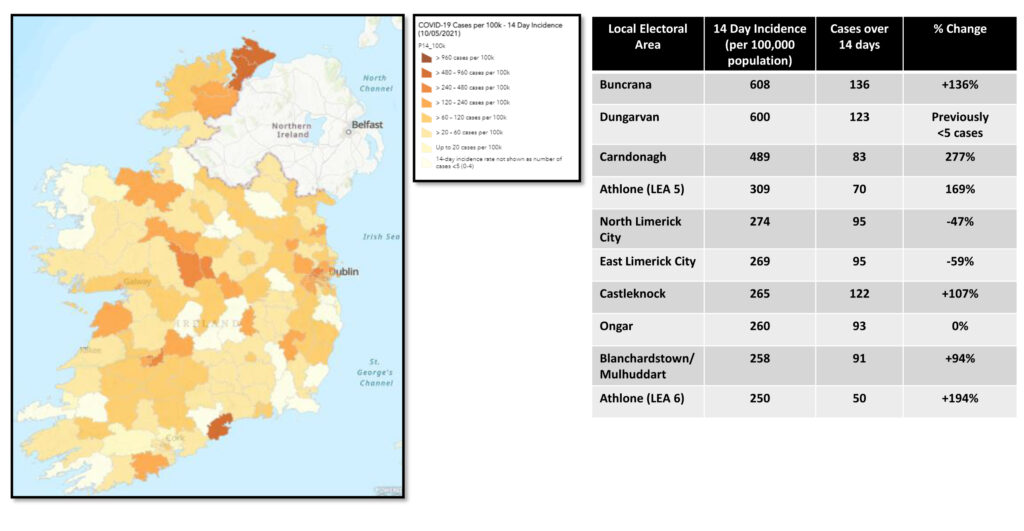 Graphs from the Department of Health show that Donegal's Covid-19 rate remains stubbornly high. Taking all local electoral areas into account, the county's average 14-day incidence rate is now 250 per 100,000, while Ireland's national average is 100.8 per 100,000.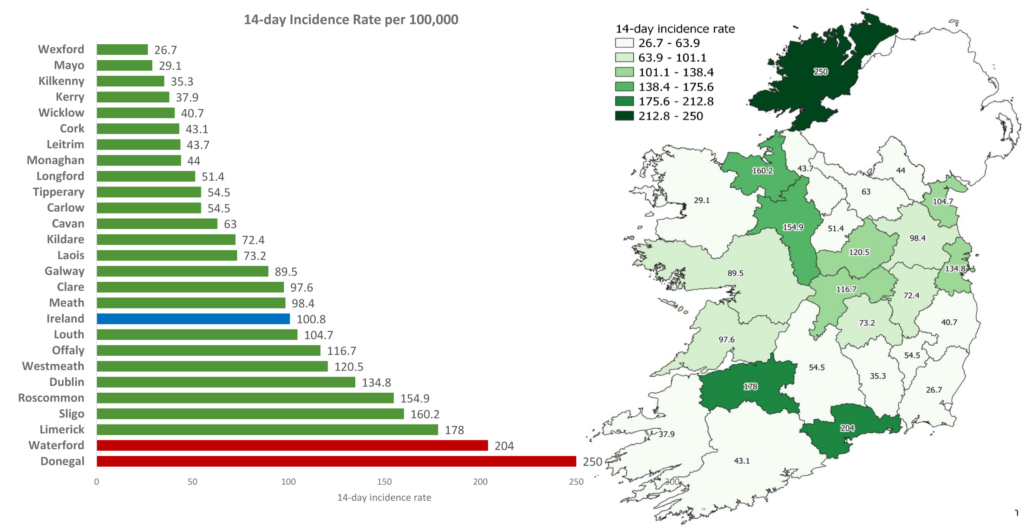 NPHET's concern remains on the Delta variant.
Professor Philip Nolan, Chair of the NPHET Irish Epidemiological Modelling Advisory Group, said on Thursday: "We have seen an increase in incidence over the last ten days, raising the concern that we are in the early phase of an increase driven by the Delta variant. Incidence is growing at 2% per day, reproduction number is now above 1; estimated at 1.0 to 1.2. Delta is much more transmissible, and it is vital we continue the basic measures to prevent transmission while the vaccination programme rapidly gives us all protection from the virus."