Covid-19 rates in Inishowen have jumped again to well above the national average.
The Buncrana/South Inishowen local area recorded Ireland's highest Covid figures again this week, with a 14-day incidence rate of 880.8 per 100,000. A total of 197 people in the area have been diagnosed with Covid-19 in the past fortnight.
Concerning rates have also been recorded in North Inishowen/Carndonagh local electoral area. The 14-day incidence rate is now 624.9 per 100,000. There were 106 new cases detected in the area.
Carndonagh has Ireland's third highest Covid-19 rate this week. Letterkenny is also among the 10 worst affected areas at number five.
Ireland's national average, as of Monday, was 121.8 per 100,000.
Letterkenny's rate sits three times above that at 369.2 per 100,000. There were 110 new cases in the area in the past two weeks.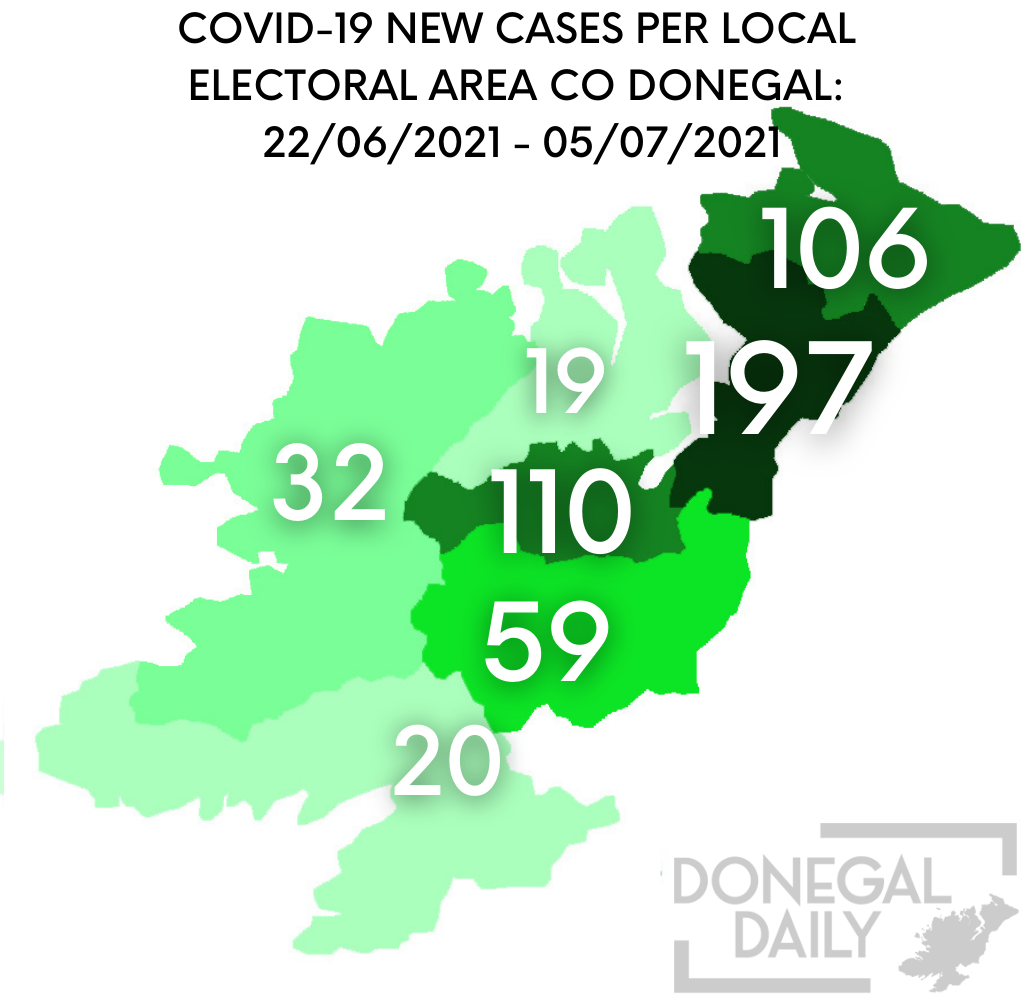 It's the first time since the beginning of May that local area figures have been shared by the government in Ireland's Covid-19 datahub.
The South Donegal LEA is the only part of Donegal which does not have above-average rates.
See further details and rates in the table below:
The HSE today warned that positivity rates in Donegal are much higher than the rest of the country.
Positivity is at 11% at a Donegal test centre, while the average rate in Ireland is 4.6%.
Large increases in COVID-19 figures in the Inishowen area and South Donegal as well as in Sligo have led the HSE to appeal for the public to exercise extra caution.
A pop up, walk-in test centre was set up in Buncrana as a result of the increase, with Friday the 9th of July being the last day for the facility at Nailors Row Car Park behind Cockhill Health Centre.