Sponsored Post
Big Scoop Ice Cream Parlour is quickly becoming a No. 1 spot for ice cream in Letterkenny and families on the road this summer.
The fun new parlour is located at the Mountain Top on the busy N56 and is part of Kelly's highly successful Mountain Top complex.
The Big Scoop industrial styled parlor opened up only 4 weeks ago as part of the award winning Kelly's Diner. It's a dedicated ice cream space in this spacious diner offering so many ways to enjoy ice cream with loads of fillings and options on the menu.
The soft scoop ice cream which is sold from the back of a Dodge -designed pick up truck. The ice-cream is handcrafted in Cavan by an ice cream maker who suppliers all the top ice cream businesses in Ireland "there's is no mistaking the quality once you taste it" and that's a promise.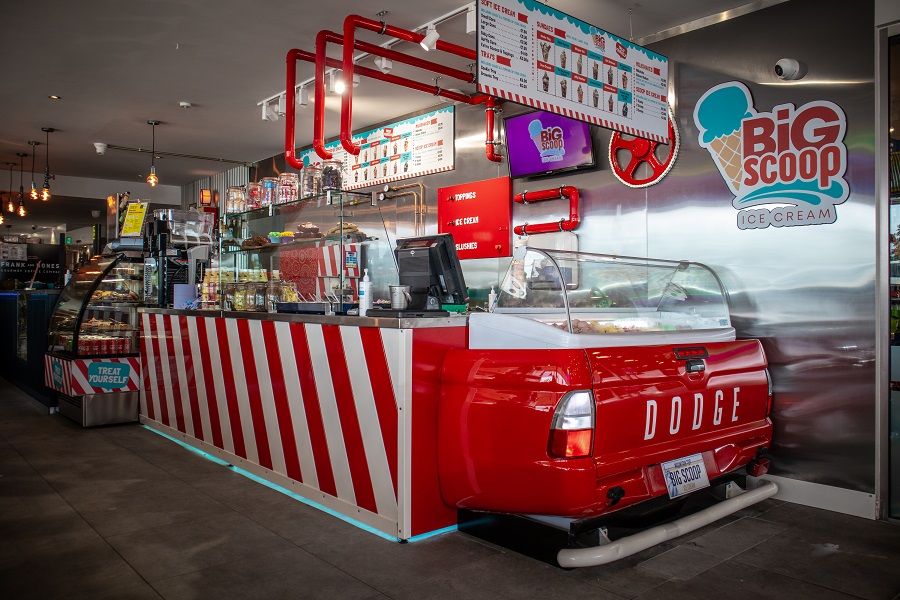 You can choose from a vast array of sauces and toppings from Lotus Biscoff, Bueno pieces, Rocky road and American Jellies not to mention all the chocolate toppings so you can create your own ice cream masterpiece.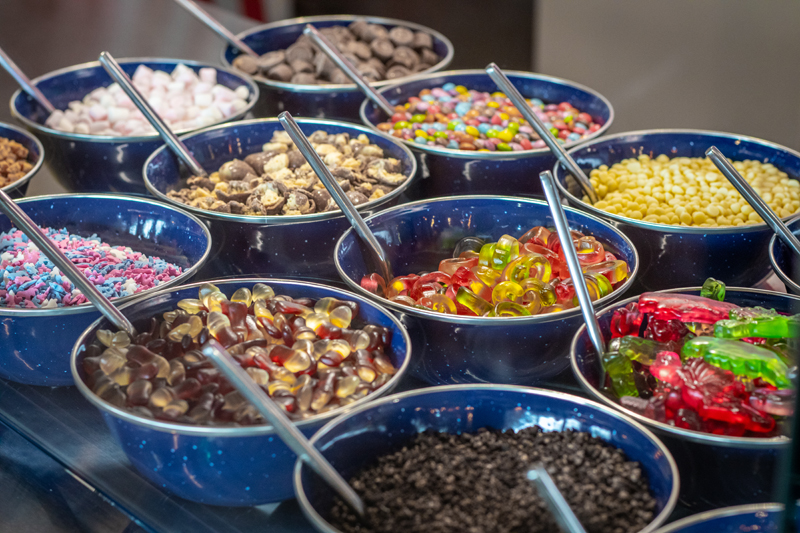 Cookies and brownies are baked fresh by locally renowned Purple Velvet. "We didn't go down the road of frozen here so to maximize your taste experience," said the team.
Milkshakes are on the menu, and if you fancy a brew, Frank and Honest coffee is served along with treats to suit everyone's taste buds.
All of this can be enjoyed now 12-8pm 7 days a week and don't worry if there's rain, they built a brand new spacious sheltered seating area located to the rear of the diner so every day can be a treat day.
Follow Big Scoop on Tik Tok, Facebook and Instagram @thebigscooplk for deals, competitions and more