Moneylenders: know the facts before you borrow.
Donegal Daily has teamed up with MABS, the State-funded Money Advice and Budgeting Service, to bring you a new monthly column which will offer information and advice on a range of money related and budgeting topics.
In the first MABS Moneybox column, Edel Mhic Amhlaidh will deal with moneylenders and important information to be aware of before you borrow from them.
Edel Mhic Amhlaidh is a Dedicated Mortgage Arrears Adviser (DMA) with North Connacht & Ulster MABS. DMAs provide a high level of independent, expert advice to people in difficulty with mortgage arrears under the Abhaile Scheme
In the Money Advice and Budgeting Service we are seeing a growing reliance on people using moneylenders, both licensed and unlicensed. In some cases we see consumer's prioritising repayments to moneylenders over paying their rent, mortgage or household utilities due to the fear of the consequences of falling behind. In this column I will discuss;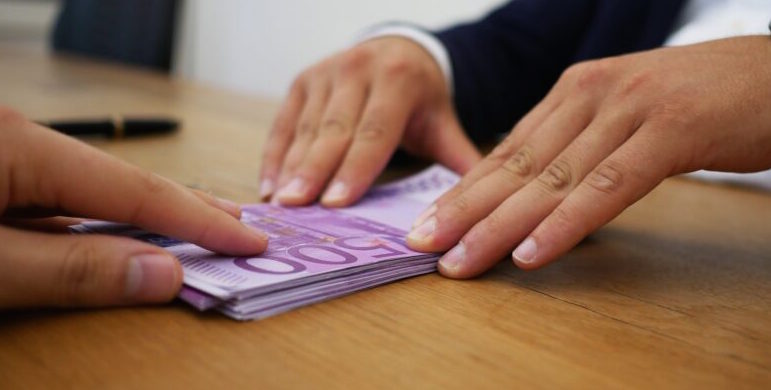 Moneylenders give people small loans, over short time periods, charged at high-interest rates. This means that using a moneylender is one of the most expensive ways you can borrow money. Moneylenders are usually firms that call door-to-door (home collection firms) whose main business is lending money. However, shops or catalogue companies that offer high-interest credit (over 23% APR) must also be licensed as moneylenders.
There are 39 licensed moneylenders in Ireland which are regulated by the Central Bank of Ireland. This list is available from the Central Bank's website at the following link http://registers.centralbank.ie/DownloadsPage.aspx
MABS strongly advises people never to borrow money from unlicensed money lenders. It is against the law for any person to offer moneylending services without having a licence, punishable by fines of up to €63,486.90 or up to five years' imprisonment, or both. Only the Gardaí can take legal action against illegal moneylenders and any such activity should be reported to the Gardaí
All licenced money lenders have a duty to lend responsibly and treat their customers fairly.
There is a legal framework in place to ensure moneylenders act in the best interests of consumers.
The Consumer Credit Act 1995 sets out specific rules for moneylending agreements. Moneylenders licensed by the Central Bank must also follow the rules set out in the Consumer Protection Code for Licensed Moneylenders.
Listed below are things that are important to know when borrowing from a licensed moneylender;
• You are entitled to a proper written agreement and a repayment book
• It is illegal for a moneylender to charge interest on interest
• It is illegal for a moneylender to grant another loan to clear or pay off an existing loan
• It is illegal for a moneylender to contact you at your place of work without your permission
• A moneylender, or their collecting agent, must carry an identity card and is only allowed to call to you to collect payment from Monday to Saturday, between 10am and 9pm (excluding Bank Holidays)
A licensed Moneylender must have the following general requirements when giving customers cash loans or sales of goods.
• The amount of money loaned should be in writing and signed and dated by all parties to the agreement
A copy of the agreement should be handed to the customer or sent by the moneylender within 10 days
• The credit agreement should include a statement of the cooling-off period that gives the customer the right to withdraw from the agreement
• Any costs or penalties that the customer may become liable for must be outlined
• The frequency and number of each repayment should be clear
• The rate of interest charged and APR should be clear
• The amount or value of the repayments should be clear
• The expected end date of the loan should be listed
Since 1 January 2021, under Central Bank rules, moneylenders have additional responsibilities
• They must tell you, the total amount of money you owe and the total amounts of repayments if you have more than one loan with the same moneylender
• They must not offer you a new loan if you have just finished repaying an existing loan
• For catalogue loans or credit you must not be offered a discount to encourage you to sign up
• The moneylender must provide the contact details of MABS before you take out the loan
Why do people use moneylenders?
Moneylenders are typically used by people who can't access alternative forms of credit. Earlier this year the Oireachtas Finance Committee was informed that so-called "middle income" people are increasingly using moneylenders. Traditionally, women with children in rented accommodation have been core customers for moneylending. But more high-income people are now using moneylenders, with most of those who borrow from them, in employment, advised Chair of the Credit Union Advisory Committee, Lorraine Corcoran
A typical loan from a money lender is for €500 and the standard customer will borrow from them twice per year. The Central Bank estimates that they are approximately 380,000 active money lender loans in Ireland.
Ease of access is the main reason our service users give for getting a loan from a moneylender. These are people who feel that they will not get credit elsewhere and therefore believe that they have no other finance option. The convenience of the loan is also cited as a reason, as customers do not literally have to leave their front door. Family/ peer tradition also plays a part in consumers' decision to opt for money lender loan, where it is viewed as a common lending choice.
Cost of the loan
In Ireland, the Central Bank can refuse to grant a money lending licence if it decides that the rates to be charged will be excessive. The maximum rate of APR, excluding collection charges, that moneylenders are licensed to charge is 188% but it can be as high as 287% when collection charges are included. It is important therefore that anyone obtaining a money lender loan is aware of the cost of credit before signing any agreement. The following is an example of such a cost;
Loan Amount; €500
Term of Loan; 25 weeks
APR; 152%
Weekly repayment; €25
Total amount to be repaid; €625
Total Cost of Credit; €625 – €500 = €125
The Government has discussed proposals to cap the interest rates that money lenders can charge but this has yet to be brought into effect.
What happens if I can't repay the loan?
If you fall behind with your loan, you should contact your moneylender as soon as you can. They cannot charge for late payment or a different rate to what they stated at the start of the loan. Remember, they are not allowed to offer you a top up loan or a second loan to pay off the first loan. If you cannot sort it out directly with the moneylender, you should contact MABS
If you cannot repay the loan, the moneylender may give you 21 days written notice and tell you that they will take legal action. There will be legal costs involved. After a period of time, if there is no engagement from the customer, the moneylender may pass the loan collection on to a debt collector. If this happens, your credit rating may be affected.
If you have a complaint about a licensed moneylender, you should first discuss your complaint with the individual or company itself. All moneylenders must have a written complaints procedure in place and must handle complaints speedily, efficiently and fairly. If, after following the firm's complaints process, you are still not satisfied with the response, you can refer the complaint to the Financial Services and Pensions Ombudsman (FSPO). The FSPO is an independent, statutory body that can investigate your complaint.
Debt can be expensive to repay and using your own savings to pay for expenses is much cheaper in the long run. This mightn't always be possible, so talk to MABS about making a plan. Use our budgeting tools https://www.mabs.ie/en/how_we_help/debt_and_budgeting_tools/ to assess your income and expenses.
If you do need to borrow, look at your options and not just the first one that presents itself. Compare the cost of credit – it won't take long and it could save you a lot of money in the long run.
Other options with lower interest rates could be:
• A loan from the local Credit Union
• An 'It Make Sense Loan' (Micro Loan) from participating Credit Unions https://itmakessenseloan.ie/
These loans are normally for a maximum of €500 at a time, but are charged at a much lower interest rate and more affordable. Repayments are taken at source and taken out of the weekly social welfare payment through the Household Budget Scheme or through the bank.
If you are having difficulty making repayments for any loan or credit, you should speak with your credit provider about your situation. If you don't feel you can talk to your credit provider, contact MABS, we are here to help
Visit mabs.ie for your local office contact details or livechat with a money adviser online.
Call the MABS national helpline on 0761 07 2000, Monday to Friday, 9am to 8pm. Money advisers are available and waiting to help
Keep up to date with MABS by following us on social media @MABSinfo on Twitter, Facebook and Instagram
MABS is funded and supported by the Citizens Information Board.