Now that Covid vaccinations are progressing, very soon the world will be opening again for some well-deserved travel experiences. Donegal Daily have partnered with TD active Holidays to offer some alternative holidays for the active types and adventure seekers.
You don't have to be an intrepid explorer to go on a holiday that takes you off the beaten track and away from the usual tourist traps. Everyone loves that sense of nervous excitement that you get when you board the plane for a well-earned break. Now imagine how you'd feel if you were jetting off on a real adventure.
Activity holidays are all about seeing new places, trying different experiences, challenging yourself with a physical activity or just making memories in a beautiful part of the world. The fact that you can jazz up your Instagram with some impressive action shots is just a bonus!
---
Travel with Confidence
Before we start, the wonderful team over at TD active Holidays know how important flexibility is to you at the moment. So, from July 1st to July 31st 2021, any new bookings made for travel in 2021 can be changed for free or you can swap your deposit for a voucher that has no expiry date. This flexibility is valid right up to when your balance is due. Rest assured you can book with confidence today and give yourself something to look forward to. More information here. 
TD active Holidays offer a range of active trips that take in everything from mountain walks to island yoga retreats. With expert guides or teachers on hand to show you the ropes, they are ideal for friends, couples or solo travellers who want to enjoy the security of travelling in a small group with like-minded people.
The tours or activities are designed to cater for people of all fitness levels so you can choose moderate or more challenging options. Here are six holidays that will guarantee you a trip to remember.
1. Croatia Walking Holiday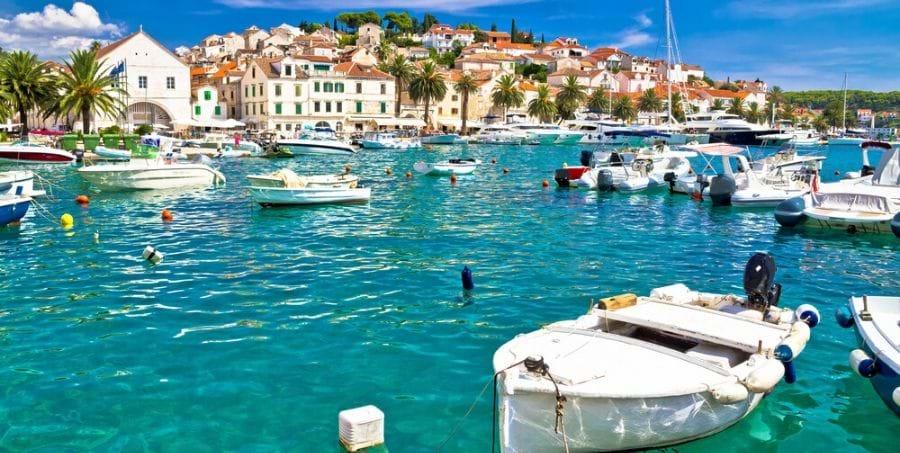 There is much more to Croatia than just the dramatic, walled city of Dubrovnik. This seven-night tour gives you the chance to stay in Dubrovnik while also exploring the stunning Adriatic coast with guided walking tours by day.
You will go island-hopping through lush, green islands like Mljet and St Mary's. You will also stay in Mljet for three days, walk through the beautiful forest trails of Mljet National Park, visit the vineyards of the Peljesac Peninsula, and explore the Island of Korcula.
You'll finish up with a couple of days to yourself to check out Dubrovnik, best known as the location for King's Landing in Game of Thrones.
2. Sierra Nevada Walking Holiday
If you want to enjoy a Spanish holiday with a difference, this seven-night trip will give you a chance to walk through the hills of the magnificent Sierra Nevada region. You can look forward to days of fresh mountain air, amazing vistas, and a taste of real Spanish culture away from the crowded resorts.
A highlight along the way is the chance to enjoy breathtaking views from the highest peak in mainland Spain, Mulhacen, as you traverse the valleys and mountains of this rambler's paradise. The tour also takes in visits to whitewashed hillside towns like Pitres and Capileira, and a day's sightseeing in the Moorish city of Granada.
3. Croatia Yoga Holiday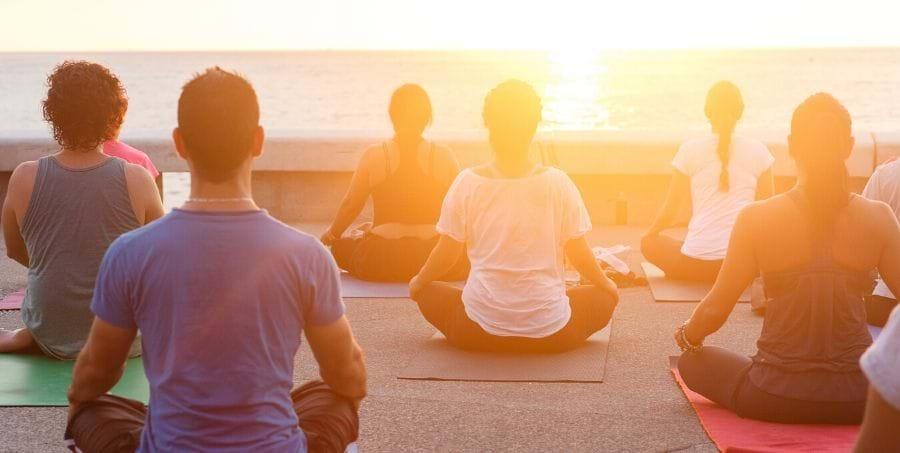 If you fancy a yoga retreat in a tranquil and beautiful setting, this five-night holiday is just what you need. After one night in Split, you will spend the remaining four nights on the remote island of Hvar, which is one of the sunniest places in Croatia.
Your resort in Vrboska is close to pine forests, pebble beaches and the Adriatic Sea so it's an ideal setting to relax and revive yourself. You will enjoy morning and evening yoga sessions with qualified yoga teachers as well as a slow flow and guided meditation class. Between sessions, you can explore the island's tranquil coves, go for a walk on the beach or just chill out by the pool. 
Leave all your stresses behind with a trip that will leave you refreshed and revitalised when you return home.
4. Slovenia Walking Holiday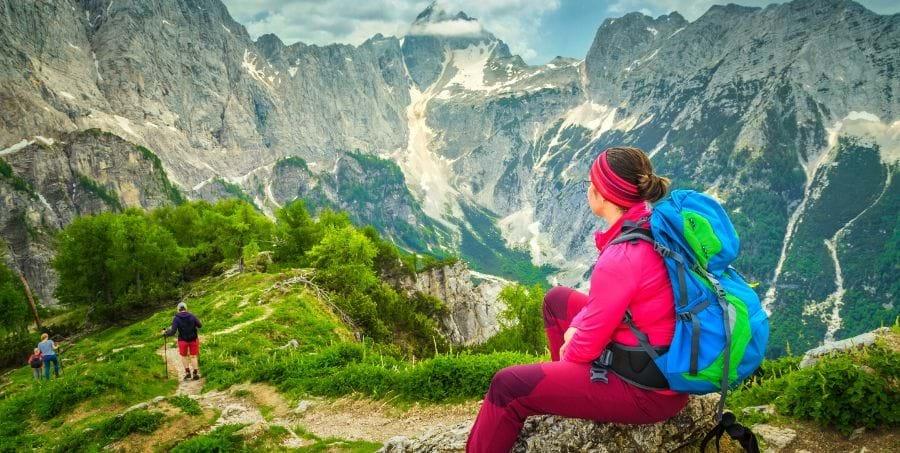 Set against the backdrop of the Julian Alps, this seven-night walking tour of Slovenia is a chance to visit one of Europe's best kept secrets. This seven-night tour will take you through steep gorges and mountain peaks. Highlights along the way include Mount Triglav, Slovenia's highest mountain, as well as Lake Bohinj and the Triglav National Park.
The week's walks will take you past crystal-clear mountain streams, unique rock formations, soaring peaks, waterfalls and enchanting pools. The moderate routes will suit experienced hill walkers or those who are up for a good hike. The trickier challenge routes reward the more adventurous walker with the dramatic vantage points you would expect from higher mountain passes. However, they both offer you the chance to explore this unforgettable alpine scenery up close and on foot.
5. The Danube Bend Walking Holiday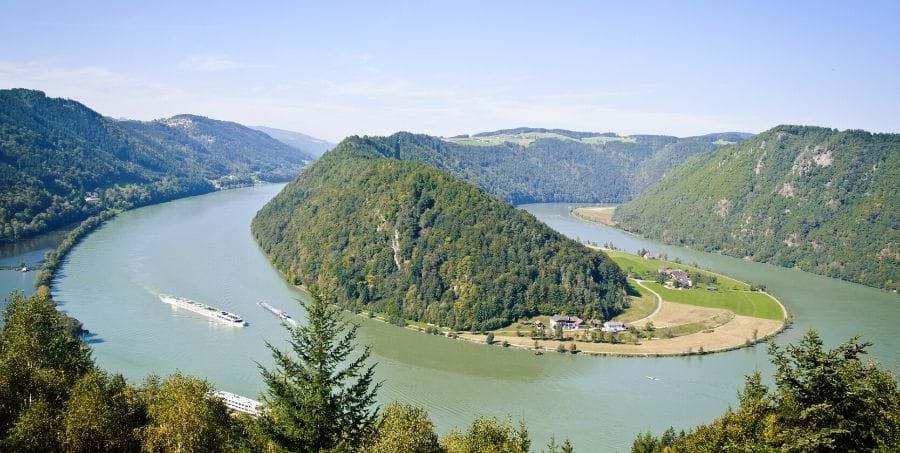 Hungary is a very popular destination for outdoor enthusiasts and this seven-night walking tour of the famous Danube Bend will take in riverside towns, hillsides, castles, peaks and woodland. You will be based in Visegrád, one of Hungary's oldest cities and a perfect place from which to explore the banks of the Danube.
The trip takes in waterfalls, barefoot walks in the river, ferry trips, and access to panoramic views of the river along the route. The area is rich in wildlife so nature lovers should keep their eyes peeled for everything from saker falcons to pine martens to wildcats. You'll also visit the historical city of Budapest and go for a walk up the nearby Buda Mountains.
6. Andorra Walking Holiday
Andorra may be best known for skiing but this tiny country between France and Spain is perfect for mountain walking. With 65 peaks that are higher than 2000m in one of Europe's smallest countries, it's no surprise that this seven-night walking holiday offers visitors some unrivalled walks. You will explore the Andorran Pyrenees by foot from your base in the mountain village of La Massana.
This trip will take in walks around Lake Moreno, Griu Summit, Siguer Pass, Blue Lake, Thoumasset Peak, Comapedrosa Peak and Estanyó Lake. This is your chance to test yourself in one of the most dramatic settings in Europe, where you can look in any direction and see a view that will take your breath away. Keep the active lifestyle going on your holiday and combine your passion for travel with an enriching experience with TD active Holidays
TD active Holidays are adventure holidays full of amazing activities ranging from walking, yoga and photography to our Explore range of exciting small group tours. Every holiday is accompanied by a passionate local guide and designed to offer authentic, unique experiences.