A Donegal couple's Belfast burger bar has been crowned the best in the city.
Tribal Burger is a burger lover's paradise, owned by Paul Catterson from Castlefin and his wife Elaine (nee Irwin) from the Crossroads.
They were victorious in a BBC series called 'Fast Food Face Off' which pitted Belfast's different fast food venues against each other in a battle of tastes.
The Tribal Burger team were thrilled to take home the winning title.
The restaurant first launched in 2017 and now has two branches in Belfast on Botanic Avenue and Callendar Street.
Tribal Burger is a place where people can relax and enjoy a delicious quality burger alongside local craft brews, both 'hard' and 'soft' shakes, spicy chicken wings and hand cut chips.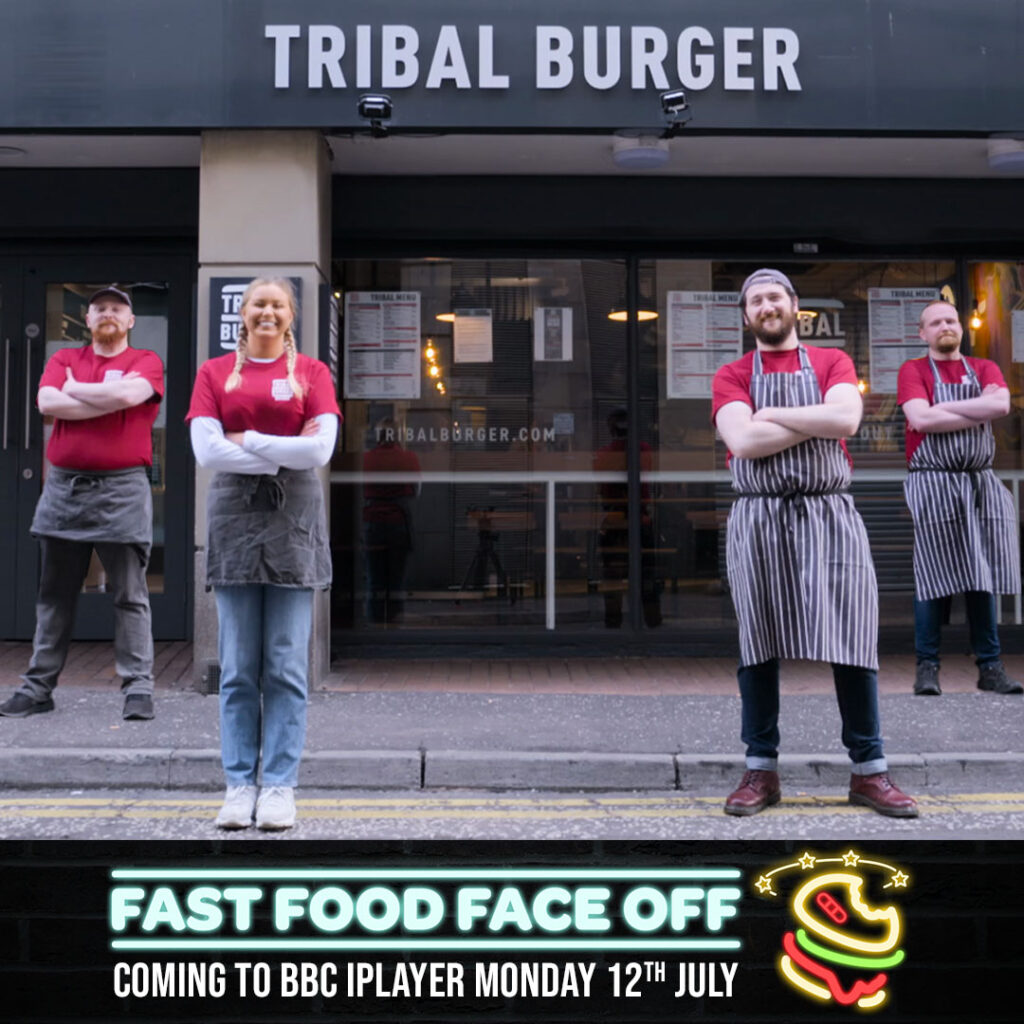 Paul's passion for cooking came at a very young age, having started in local businesses in Donegal.
He moved to London to further his career as a chef, working in some of the top eateries of the city. Paul became Sir Terence Conran's youngest group head chef at Zinc. He moved to Dublin, then Belfast, and became inspired by a trip to Chile to start a new street food truck – Burger Republic – along with Elaine.
The sister company 'Tribal Burger' came next – a bricks and mortar venture for the couple which has kept busy during lockdown as a quality fast food option.