THE Lawrence Collection Mural was unveiled on Tuesday morning at Church Lane, Letterkenny.
The historic mural was launched by Nell Crumlish, the daughter of Winnifred Crumlish, who is depicted on the mural.
Last year, the Letterkenny Cathedral Quarter committee commissioned artist Ciaran Dunlevy to paint the iconic photograph of Church Lane and St Eunan's Cathedral taken by Robert French at the turn of the 20th century.
The mural is painted on the gable end of No. 2 Church Lane.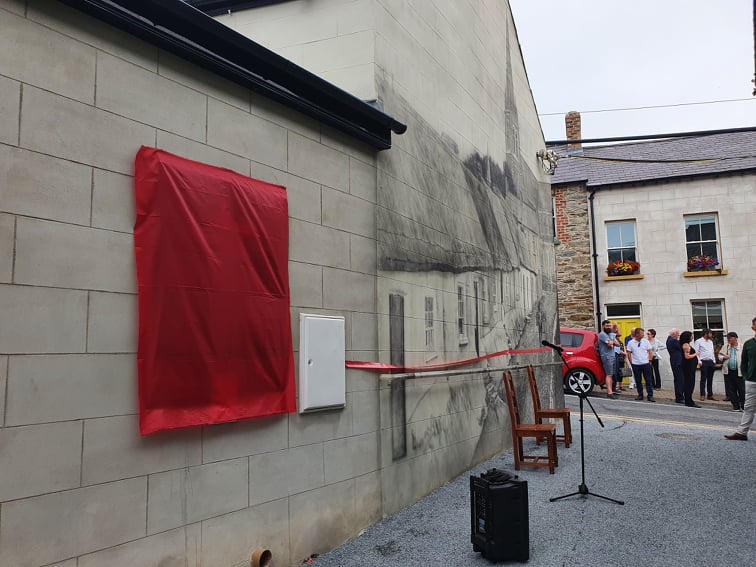 North West Scaffolding donated the scaffolding for the project and former County Councillor Donal Kelly Senior sponsored the breathable paint.
On Tuesday morning, the special guest of honour was Heritage Minister Malcolm Noonan T.D..
Proceeding began with spokesperson Jim Lynch followed by a short scene from the Hiring Fair acted out by the Elusive Theatre.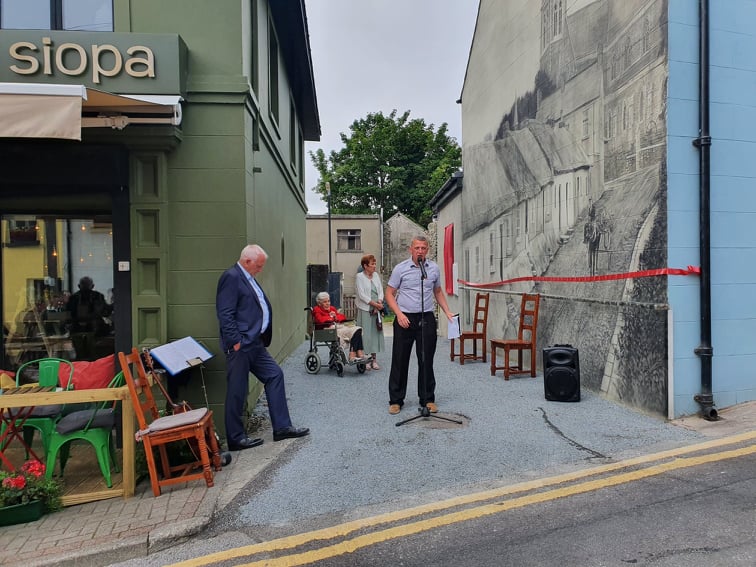 Deputy Mayor of the Letterkenny MD, Cllr Gerry McMonagle along with previous mayor Cllr Donal Coyle officially unveiled a plaque of all those who helped to create the mural.
Maria McCormack sang the 'Church Lane song' before Nell Crumlish launched the mural.