THE famous Guildhall in Ramelton is to be redeveloped into tourist accommodation.
The building, located on Castle Street, is part of the rich Georigian history of the Lennonside town.
The Guildhall is part of the home of the famous 'Football Special' drink with the building having been sold by the McDaid family.
The building was used extensively in the 1990s famine documentary 'The Hanging Gale' and is the former seat of the Grand Jury, until that system was abolished in 1898.
The building – one of the oldest in the town – recently served as a storehouse for McDaid's, but was bought by Lee Gooch, who has undertaken a restoration project at the old building and commissioned a conservation report and feasibility study for the building.
Planning permission for the development was submitted to Donegal Council at the beginning of this week.
The proposed development would see alterations to the existing two-storey house, facing Castle Street including the insertion of another floor.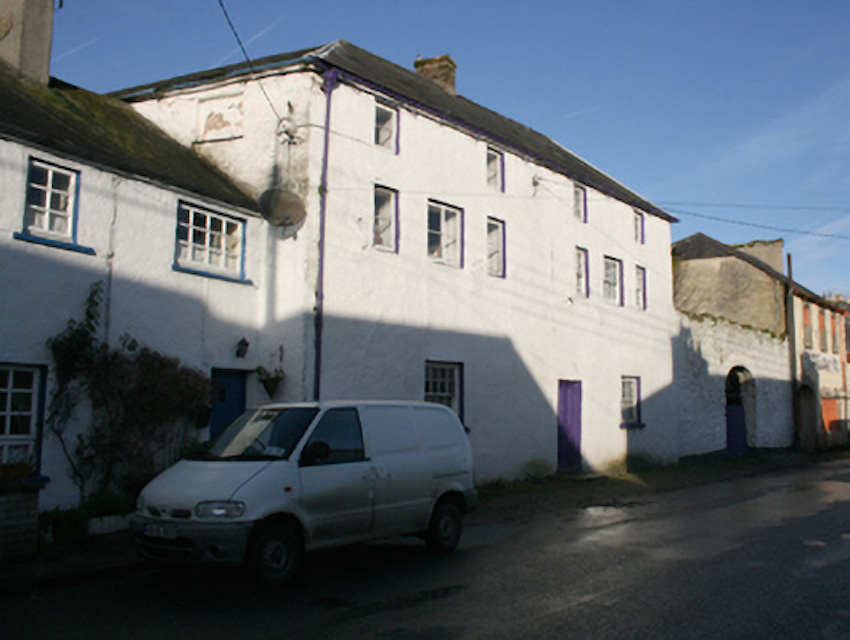 The proposal also provides for alterations and a change of use from a former Guild Hall to a two-story house plus new mezzanine level, to be accessed from Market Square.
A decision is due on September 12, the local authority says.
The upper floors of the building, which is believed to sate back to the sixteenth century, were used as a courthouse, while other parts of the building were used as a guild hall, in association with the linen industry.
The National Inventory of Architectural Heritage says the building has a 'distinctive and puzzling composition' and says that sensitive restoration would 'make a strongly positive contribution to the streetscape to the north-east of the centre of Ramelton'.
Tags: