Letterkenny sculptor Redmond Herrity has been receiving praise following the unveiling of the headstone he made for Nobel laureate John Hume.
The stone,in Derry's City Cemetery, features Mr Hume's name and the years in which he was born and died.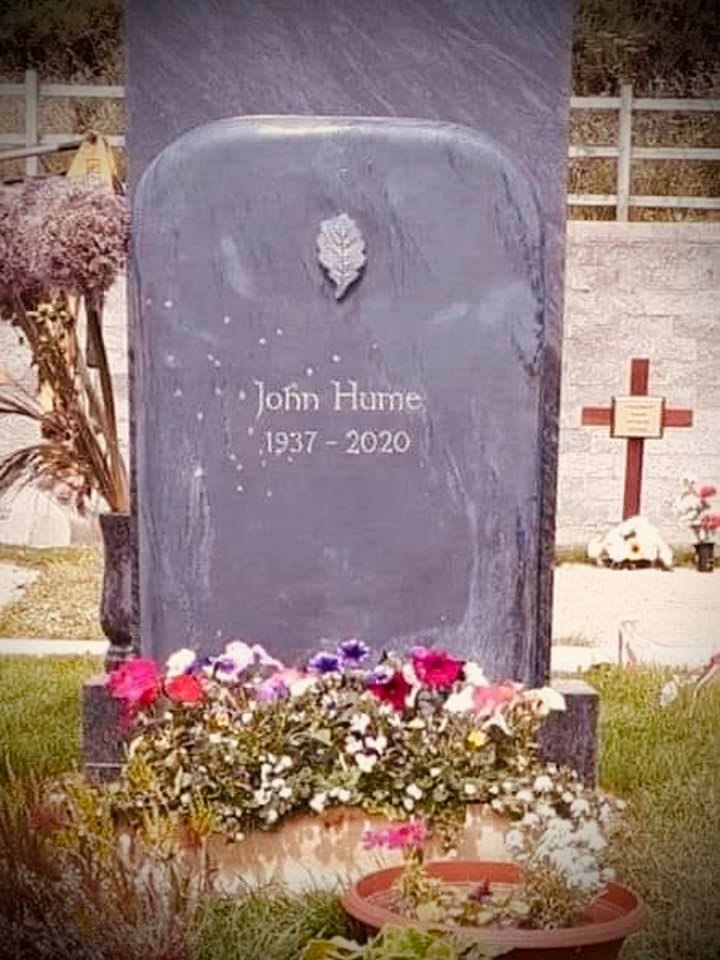 Fittingly, it was made of a piece of slate sourced in Inishowen – an area the late Mr Hume was strongly connected to and where he lived for a number of years.
It is sculpted in such a way that the distinctive oakleaf – an historic emblem long associated with Derry – stands out in bold relief.
Mr Herrity says he was both honoured and proud to have been commissioned by the Hume family to carry out the work.
The first anniversary of Mr Hume's death takes place next month, on August 3.