A DONEGAL jersey is to be auctioned off in support of a fund to bring tennis to refugee camps in Europe.
Clare tennis coach Wesley O'Brien recently set up HIT and HOPE Tennis Programs which brings tennis to Refugee Camps in Greece and Europe. A regular volunteer at a camp north of Athens, O'Brien has fundraised for a defibrillator for the camp and hopes to buy more tennis equipment to extend his volunteer tennis programme to other camps in Greece.
Now, O'Brien is selling off signed GAA jerseys and sought-after sports memorabilia to fund his next trip to the Katsikas camp in Greece. The auction date is yet to be set as the pandemic has played havoc with those plans but O'Brien is looking into some ways and means of doing so and is open to approaches from charities with any suggestions that might be of mutual benefit.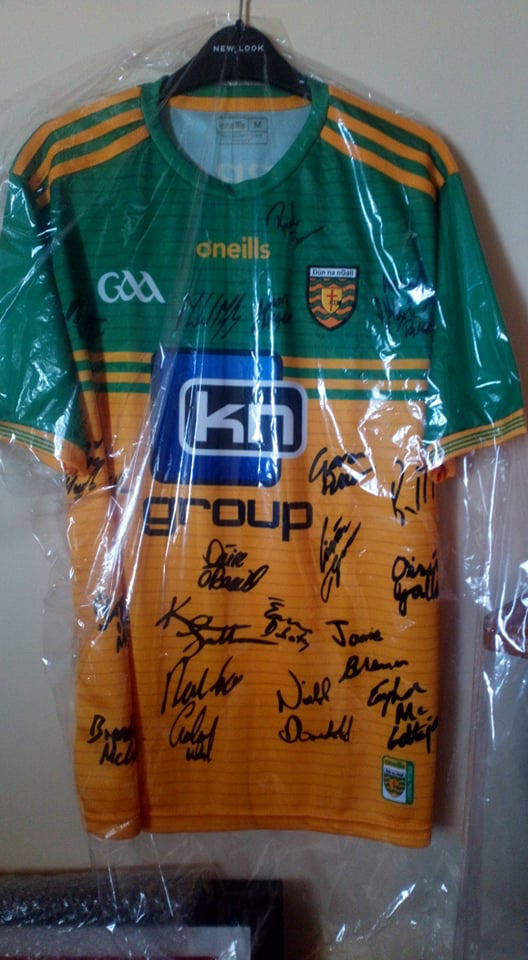 "Mick Mcgrath very kindly sent me a signed Donegal shirt to help me raise funds for my programs and GAA as a whole have been very generous," he said.
O'Brien has also been seeking the generosity of sports stars and sports clubs to collect rare memorabilia for the cause. He has already gained signed items from Rafa Nadal's foundation, Rory McIlroy, Lewis Hamilton and Felix Jones.
Funds raised will cover travel and more trips to Greece where further tennis programmes are being mooted with the Second Tree NGO, which operates in the north of the country, and Sport and Yoga for Refugees, based on Lesvos.
To support the early fundraiser, please visit: https://www.gofundme.com/f/bringing-tennis-to-refugee-camps or stay tuned to Wesley's Facebook page (click here to visit) for updates on the upcoming auction.