A well-known holiday camp has hit as people continue to arrive on their site and dumped household waste.
The Wild Atlantic Camp in the heart of Creeslough has become a thriving business and holiday destination for families from across the country.
But now the operators of the site have been forced to issue an appeal for the second time after non-residents continue to dump rubbish in recycling bins.
The group has warned that they have captured a number of the offenders and their vehicles on CCTV and will forward it to the authorities.
A spokesperson for the camp said "On July 18th 2019, we highlighted this issue publicly on our Facebook page highlighting the contined illegal dumping of waste on our site by non-residents.
"Considering how our society has changed dramatically since we should all respect one another and understand the pressure on the hospitality industry to re-open safely for all guests without having to deal with the issue of illegal dumping on top of it."
The spokesperson added the ethos at Wild Atlantic Camp has always been community-led and community-focused and our main objective has always been the promotion of environmental awareness and sustainability through Glamping.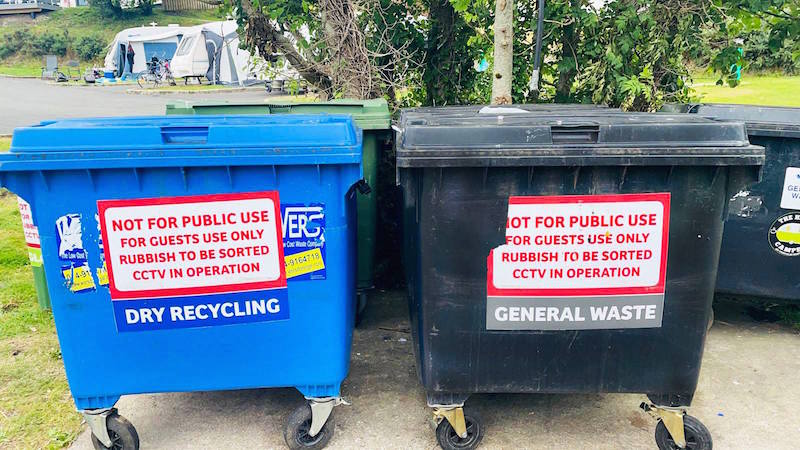 "As a result, we have a strong policy of recycling our waste and rubbish and we encourage and promote this practice to our lovely staying guests and provide labelled recycling rubbish bags, information and recycling bins on our complex, (solely for our guests use).
"Sadly certain individuals (who are not guests and never have been at Wild Atlantic Camp), felt that for some reason, they have the right to drive onto our Glamping Site and open their boots to dump all of their household and holiday rubbish into our recycling refuse bins has again shocked and deeply saddened us.
"We pay our annual commercial refuse fees solely for the purpose of facilitating our staying guests to dispose of and recycle their refuse onsite, not for NON GUESTS.
"Our apologies for having to highlight this issue again and we hope that you understand and support our reasons for sharing this."