The Letterkenny Branch of Comhaltas hosted a very successful Turas Ceoil Traidisiúnta (Trad trail) in the town last weekend. 
Attempting to bring live traditional music onto the streets once again, the branch  had musicians posted at six locations in the town from 12.30-3.30pm last Saturday.
This was followed by a big session of over forty musicians at the market square from 3.30-5.30pm.
Actors playing out scenes of the Hiring Fairs toured the town and Frankie and Eileen Sweeney entertained spectators with their traditional dances.
The branch tied this in with an informal history tour of the town which the public could dip in and out of at their ease and in their own time, and maps were made available to everyone to locate the venues easily.
At each of the six locations, (the Museum, the old Courthouse, Dillon's Hotel, the Cathedral Square, Market Square and McCafferty's bar) there was a short history of the area posted in both Irish and English.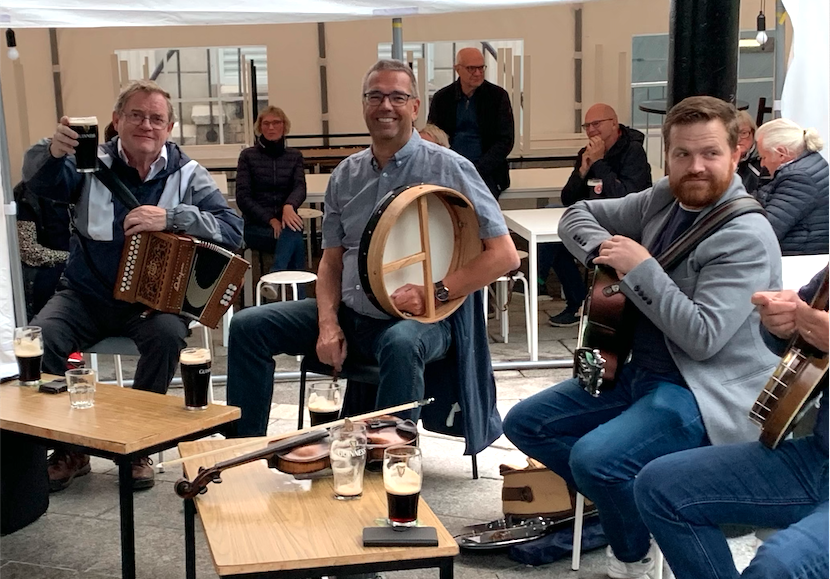 Those enjoying the entertainment were encouraged to speak a few 'cupla focail' when possible. 
This was the first time the Letterkenny Comhaltas  branch organised such an event.
In spite of the rain and Covid restrictions, it was a most enjoyable day and the branch hope to build on this success for future years.
For more information on the Letterkenny Comhaltas branch, visit their Facebook page.
Tags: