A number of children had a lucky escape after they fell into a 'sink hole' at a beach in Co Donegal.
The children were playing in shallow water at Sweet Nellie's Beach in Greencastle yesterday afternoon when the incident happened.
The children were paddling in the shallow water but suddenly fell into deeper water in the middle of the pool.
None of the children were injured.
However, Greencastle Coastguard have attended the scene and put up poles and tape to prevent other children from falling into the sink hole.
A spokesperson confirmed "Please be aware we have put up some temporary poles and tape around a large, deep hole on Sweet Nellie's beach, Greencastle after reports of children falling into it while paddling in the shallow water surrounding it."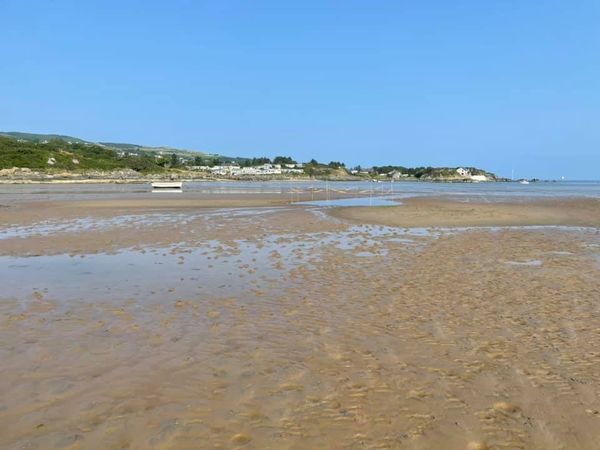 The spokesperson also issued a warning to parents who were planning to visit the area during the current spell of hot weather.
"Always supervise your children while they are in the water as there are often holes just like this one that cannot be seen when the tide comes in around them," said the spokesperson.
Donegal County Council have now said they are planning to erect signage at the spot to warn people of sink holes.
Sweet Nellie's Beach is notorious for sink holes with a number of incidents of both unsuspecting pets and people falling into the holes.