As many of us stayed at home for 2020, it made us re-evaluate our holiday priorities and gave us time to think about all the incredible destinations in the world we have not yet visited. Some of us are now retired, or close to, and may no longer have important commitments, allowing more freedom and flexibility to travel.
The advantage of taking an over 50s holiday with us is that we take care of everything including flights, transfers, accommodation and guided excursions. All you need to decide is where you want to go to fulfill your travel wish list. Here's our top ten attractions in Europe to add to your bucket list to inspire you for your next holiday. 
Did you know Travel Department are not only offering our readers an exclusive money saving voucher for Italian holidays in 2022…they are also running a brilliant competition exclusively for our readers to WIN €500 in Holiday vouchers. You can enter here.
---
Travel with Confidence and with our exclusive code!

Before we start, as a trusted partner of ours, Travel Department are delighted to offer readers of Donegal Daily, Donegal Woman and Donegal Sport Hub an exclusive extra discount of €50pp* on any new 2022 Italy holidays of 7 nights or more by using the code: VP-DONEGAL50. Browse holidays and book at: www.traveldepartment.com/donegal-daily
Further, the wonderful team over at Travel Department know how important flexibility is to you now. So, from July 1st to September 30th, 2021, any new bookings made for travel in 2021 can be changed for free or you can swap your deposit for a voucher that has no expiry date. This flexibility is valid right up to when your balance is due. Rest assured you can book with confidence today and give yourself something to look forward to. More information here.
Whilst we have a fantastic exclusive voucher from Travel Department for their Italian holidays we don't want to stop you considering some of these other fantastic destination to discover and explore.
---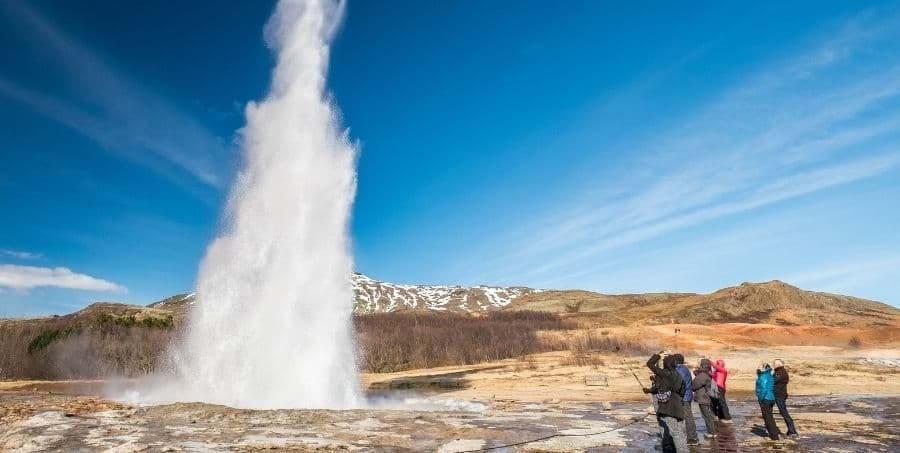 1. Experience the Golden Circle in Iceland
Known as the 'Land of Fire and Ice,' there are few places on earth which have such an array of natural wonders and contrasting dramatic landscapes as Iceland. The Golden Circle excursion on an Iceland short break is a firm favourite for many people. The reason is simple – in one day you'll get to see the stunning Gullfoss waterfall, the UNESCO World Heritage Site Thingvellir National Park, and the regular eruptions from the geysers.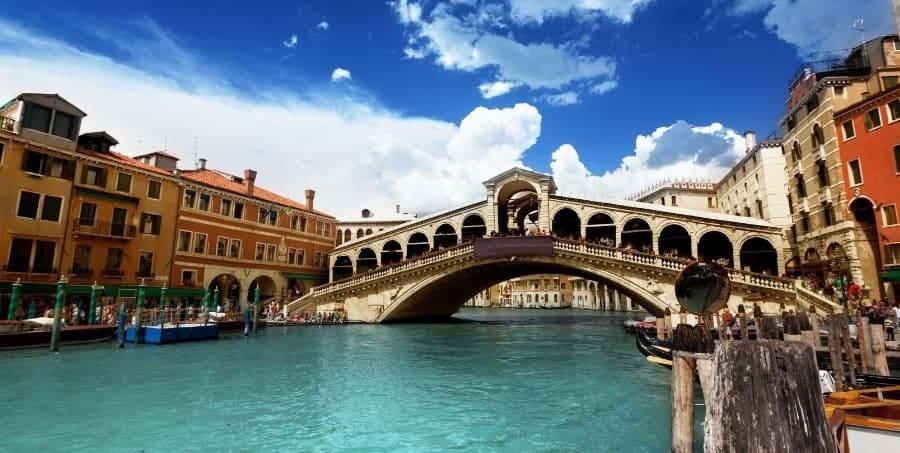 2. Explore Venice 
Take a trip you will fall in love with this year and experience the breathtaking beauty of Venice. Known as 'La Serenissima' it will be no surprise when you see it up close how it famously became known as 'The Most Serene' city in the world. From the enchanting warren of canals, quaint alleys and busy squares, it is home to some of the most famous landmarks such as St. Mark's Square, the Gothic building of Ca' d'Oro and the imposing marble Palazzo Ducale. You can easily take an excursion and spend a day in Venice if you're staying in Lake Garda.

3. Take a tram in Lisbon
One of the iconic symbols of Lisbon are the yellow trams or 'remodelados' and it's a great way to see all the top sights like Belem Tower, Jerónimos Monastery, St George's Castle and Monument to the Discoveries. It's also lovely to just wander through the winding streets of Alfama, the oldest quarter of Lisbon and soak up the traditional Portuguese atmosphere. You can easily visit Lisbon from Estoril for a day trip or stay longer on a city break.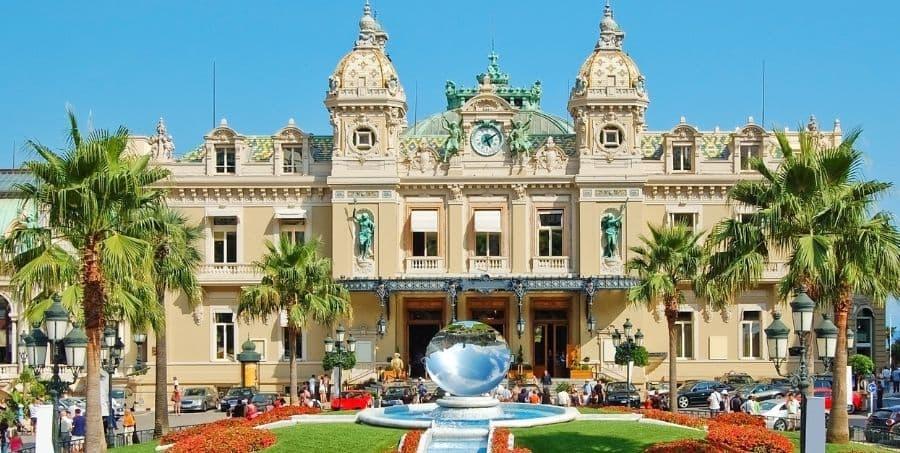 4. Try your luck in Monaco 
Experience the glitz and glamour of Monaco on a day trip from Cannes. For one of the smallest countries in the world, it has a huge influence. Famous for being the home to millionaires, an iconic formula one racetrack, beautiful weather, Hollywood royalty – Princess Grace Kelly and of course the Monte Carlo Casino. You do not need to gamble to enter, you can just admire the building's architecture designed by Charles Garnier. An interesting fact, citizens of Monaco are actually forbidden to gamble in the Casino!

5. Unwind in the Blue Lagoon in Malta
One of the best things to do in Malta if you have free time is to go swimming in the crystal blue waters of the Blue lagoon located on the island of Comino. The tiny island of Malta has a unique charm, with a delightfully sunny climate and a treasure trove of historic sites to visit. Explore the capital city of Valletta, now a UNESCO World Heritage Site, the ancient walled city of Mdina or take a short ferry ride to the greener, more rural island of Gozo.

6. Feel like royalty at the Alcázar of Seville
One of the top sights in Spain, the Royal Alcázar of Seville is located near the well known Jewish Quarter and is an impressive example of Renaissance and Baroque architecture. It is the oldest European Royal Palace that is still in use today and was declared a UNESCO World Heritage Site in 1987. During your trip, you should take some time to explore the stunning courtyards and halls of the palace, as well as the Patio de las Doncellas. The Alcázar has been featured in several films and TV series including Lawrence of Arabia and, more recently, Game of Thrones. Another feature of the palace is the Royal Gardens, where you can enjoy a magical maze of orange trees.

7. Visit Lake Bled
A holiday in Slovenia is very underrated. Located in the Julian Alps, Lake Bled is Slovenia's most iconic destination, and for good reason. Surrounded by spectacular mountain scenery, the lake is home to Bled Island, perfectly picturesque with its church steeple peeking above the treetops. Adding to the breath-taking beauty of this extraordinary place is Bled Castle, which overlooks the entire area from the top of a cliff on the lakeside.

8. Discover the Red Square in Moscow
A UNESCO World Heritage Site and one of the most famous squares in the world. The Red Square and the exquisite, colourful domes of Saint Basil's Cathedral are images that have long been associated with the Soviet Union in the minds of Westerners. In the Red Square you will find Lenin's mausoleum, where you can see the embalmed body of the Soviet leader; there is still debate amongst Russians on whether he should be buried as it's seen as a reminder of the controversial communist history. The Red Square has a huge historical and cultural significance, it's one of the top highlights of a Russia trip. 

9. Admire the Colosseum in Rome
The Colosseum is one of the iconic sights in Italy you must see. Construction of the Colosseum was started by Vespasian in 72 AD, in the grounds of Nero's private Domus Aurea. The 50,000-seat arena was used to stage spectacular gladiatorial games in front of bloodthirsty spectators. The name Colosseum refers to the Colosso di Nerone, a giant statue of Nero that stood nearby. Rome is often referred to as the 'Eternal City' as the ancient Romans believed that even if empires fell, Rome would last forever. And when in Rome…make sure to visit the Trevi Fountain, the Spanish Steps and St. Peter's Basilica as well. 

10. Uncover Dubrovnik Old Town
If you're thinking of taking a Croatia holiday for the first time, we suggest Dubrovnik which was eloquently described by the poet Lord Byron as the 'Pearl of the Adriatic'. Dubrovnik is situated in the far south of Croatia and the old city itself is on UNESCO's List of World Heritage Sites. The ancient city wall is over four meters thick and its turrets and towers, once designed to protect the city, now make it one of the most picturesque sights in the Adriatic. 
The world is full of amazing places and unforgettable sights, we're sure your bucket list will keep growing! We offer a variety of guided holidays for over 50s and we can help your travel dreams become a reality.
---
With 25 years' experience perfecting tours to 100 destinations worldwide, Travel Department's escorted holidays typically include flights, accommodation, transfers and guided tours. They carefully plan your trip, so you experience the best holiday highlights accompanied by a friendly local guide. With Travel Department you see more!
Don't forget…Donegal Daily has teamed up with Travel department to bring you special offers and unforgettable holidays. This exciting partnership brings readers exclusive offers, new and travel for Ireland holidays and tours around the world. To celebrate, we have an exclusive discount of €50pp on any new 2022 Italy holidays of 7 nights or more by using the code: VP-DONEGAL50. Browse and book at: https://www.traveldepartment.com/donegal-daily