Covid-19 incidence rates have increased in five of Donegal's seven local electoral areas in the past two weeks.
New data from the Department of Health shows that four areas of Donegal are among the ten worst affected in the country. They are Carndonagh, Buncrana, Milford and Letterkenny.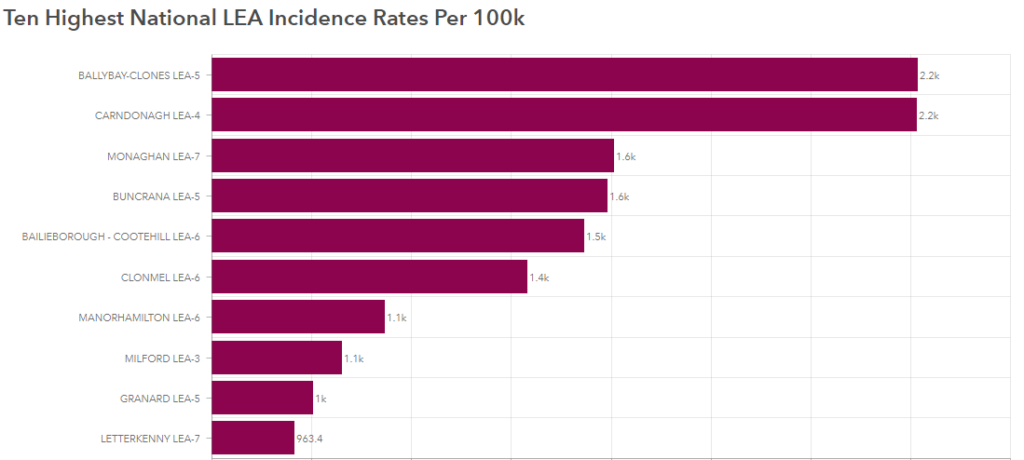 The Carndonagh/North Inishowen region however has recorded some improvement and no longer has Ireland's highest Covid-19 incidence rate. The worst affected area in Ireland is now Ballybay-Clones in Monaghan.
375 new cases of Covid-19 were diagnosed in the North Inishowen area in the two weeks up to 30th August. There were 356 new cases in South Inishowen in the same timeframe.
Covid-19 cases have decreased by a small range in the Letterkenny and Carndonagh areas in the past fortnight.
The HSE has extended the dates of its pop-up Buncrana test centre due to the high positivity rate of COVID-19 in the area. The centre at Cockhill Health Centre will remain open daily until 12th September.
See the tables below for the latest data in your local area: