Now that normality is beginning to return once more and couples are once again dreaming of big weddings, Donegal's own Shandon Hotel and Spa has come up with the ultimate wedding competition.
So how does a FREE wedding to the value of €16,000 for 100 guests sound to you?
The stunning hotel at Marble Hill has teamed up with Save The Date Weddings.ie and local wedding suppliers to give one lucky couple just that.
To select the winner of our 'Dream Wedding' at the Shandon Hotel & Spa engaged couples will have to complete two stages to be selected for the final which takes place on the 9th January 2022.
Stage One – Qualification
Couples enter our competition by supplying name and email of one partner in the form on this page. When you complete stage one, eligible couples will be chosen and notified by email in a few weeks to go through to Stage Two.
Stage Two – Official Launch of Mini-Showcase
Stage Two couples will be invited to attend the official launch of the competition with a special mini-showcase at The Shandon Hotel on Sunday 26th September 2021. There will be sparkling wine, canapes & cupcakes and a show-around for couples and our wedding partners will be on display.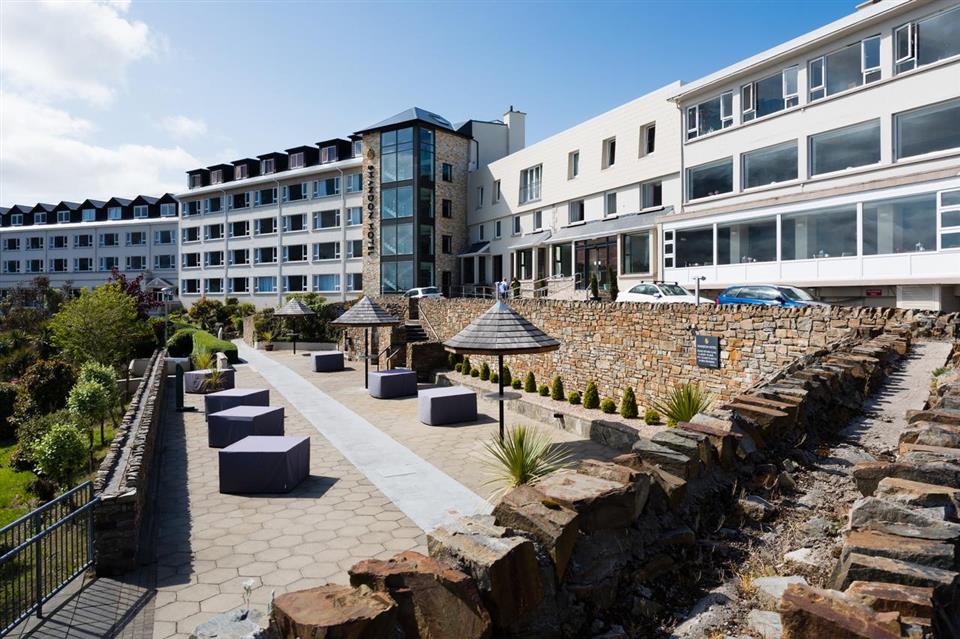 Submit A Fun Video
For a chance to get chosen for the official final which takes place on 9th January 2022 couples must submit a 30 second video in two formats (Instagram Story & Post) by the 25th November 2021. On the video the couple have to re-enact the first time they met their partner and to state why they would love to get married at the Shandon Hotel & Spa. On the night of the showcase we will demonstrate to all couples how to create your video – it's easy!
The Final
How do we know if we got through to the final?
If we share your video on Save The Date Weddings or Shandon Hotel social media, you have been chosen for the final! We will Tag you in our posts so make sure your privacy settings are adjusted.
Part of the terms of entering the competition is that you agree for your video to be shared on our social media channels. The final takes place on Sunday 9th January 2022 at the Shandon Hotel & Spa. We will start sharing winning videos from the 1st December 2021. Good Luck!
What if I don't win?
Just getting to the final means you are a winner! If you don't win the main prize, don't worry as the Shandon Hotel & Spa will be presenting all our losing couples with a €1,000 voucher off a Shandon Wedding!
What to do now…
Fill in the entry form at https://savethedateweddings.ie/win-a-dream-wedding/ with your name and email and complete the actions on the form to qualify for Stage One of the competition.