A Donegal mum is on a mission to give her baby girl the best possible start to a life with spina bifida.
Claire Mc Daid from Drumkeen and her partner Jay Needham from Dublin welcomed their baby girl Tina Joan (T.J.) to the world in October 2020.
T.J. was born with severe spina bifida meningocele. Doctors told her parents that she would be unable to move her legs, but T.J. defied the odds and has shown promising signs of movement.
As T.J. approaches her first birthday, Claire and Jay are hoping to secure specialist physiotherapy for their daughter so that one day she may be able to walk.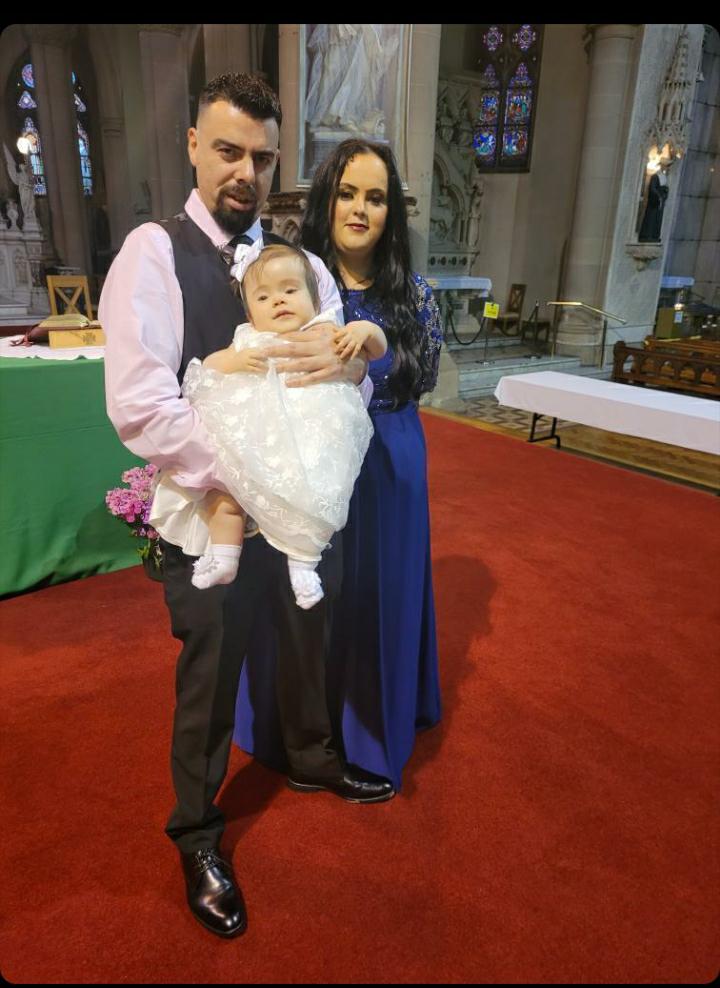 "I can't watch her be left behind in Ireland," Claire told Donegal Daily.
"We want to give her the best opportunity to walk. We are looking at hospitals in Boston or Hungary to get her as much help as she needs. It's a different ball game there in terms of physiotherapy and equipment."
Claire, who is from Stralongford in Drumkeen, has lived in Dublin for the past three years.
Claire and Jay have had an unimaginable journey before and after T.J.'s birth. At Claire's 30 week scan, they received the news that their baby would be severely disabled.
"They told us that day that this is a very sick child. They told us to go home and think about going to England to terminate her," Claire said.
Claire decided to continue her pregnancy. The couple were told that T.J. may only live a few hours after being born. She was born on 7th October 2020, the same day that her parents were planning for her funeral.
"She's our little miracle baby," Claire said.
T.J. was named after Claire and Jay's mothers, Tina and Joan, who have both sadly passed away.
"She is the happiest little lady and she deserves the best treatment we can get for her. The Johns Hopkins centre in Boston is one of the best spina bifida hospitals in the world. We hope to get her a consultation and get her as much help as possible," Claire said.
"She can swing her legs and lift her foot up. Her ability is there. But in order for her to get the best chance at walking she needs more than what is available in Ireland."
T.J. has attended Temple Street Children's Hospital for three physiotherapy appointments so far. Her parents work hard on her physiotherapy at home, but they are in a race against time to find the best possible treatment for her future ability.
"The longer she goes without treatment, the more her leg will go out of place and she will be in a wheelchair," Claire said.
Claire, who is a Chef in a Dublin cafe, has received immense support from her work colleagues. They set up a GoFundMe page to help raise €40,000 towards T.J.'s treatment. They have also agreed to donate all tips to T.J.'s fund.
The GoFundMe is being shared far and wide and the family hope that the goal can be reached to begin the next stage of baby T.J.'s journey, whether it's in Hungary or the US.
Visit the fundraiser at: https://www.gofundme.com/f/life-changing-treatment-for-t-j/
Anyone affected by Spina Bifida can find more information and support at: www.sbhi.ie