Celebrations are underway at Monreagh NS, in Carrigans as the community marks 10 years in their new school building today.
The original school was founded in 1853 and the new school building was built across the road from the old school house in 2011. The project was managed by the principal Mrs. Kerry Harris and the Board of Management.
To celebrate ten years in the new school building, the oldest pupil, Lewis and the youngest pupil, Aoife planted a cherry tree in the school yard.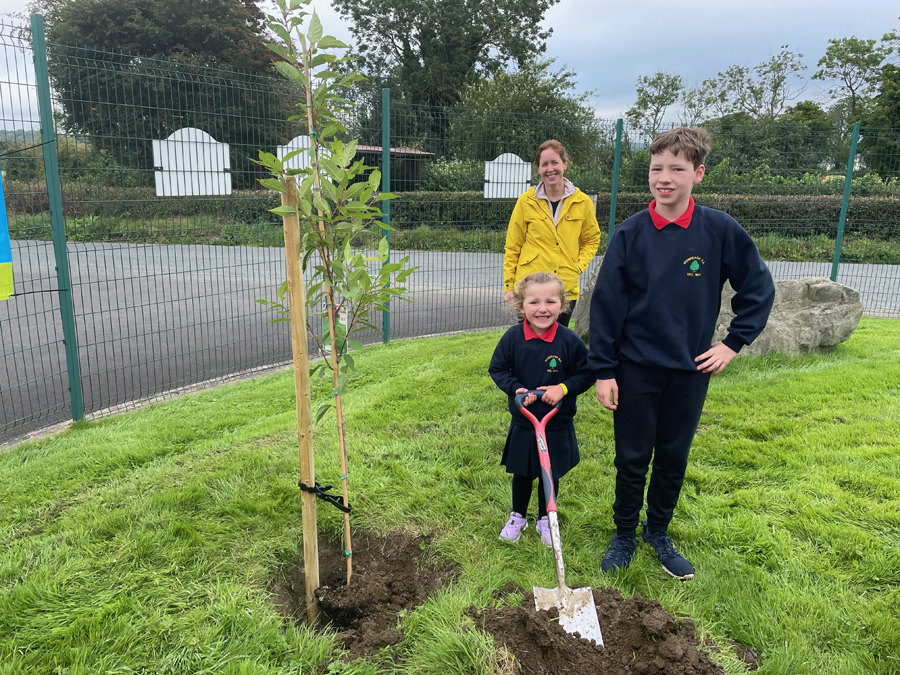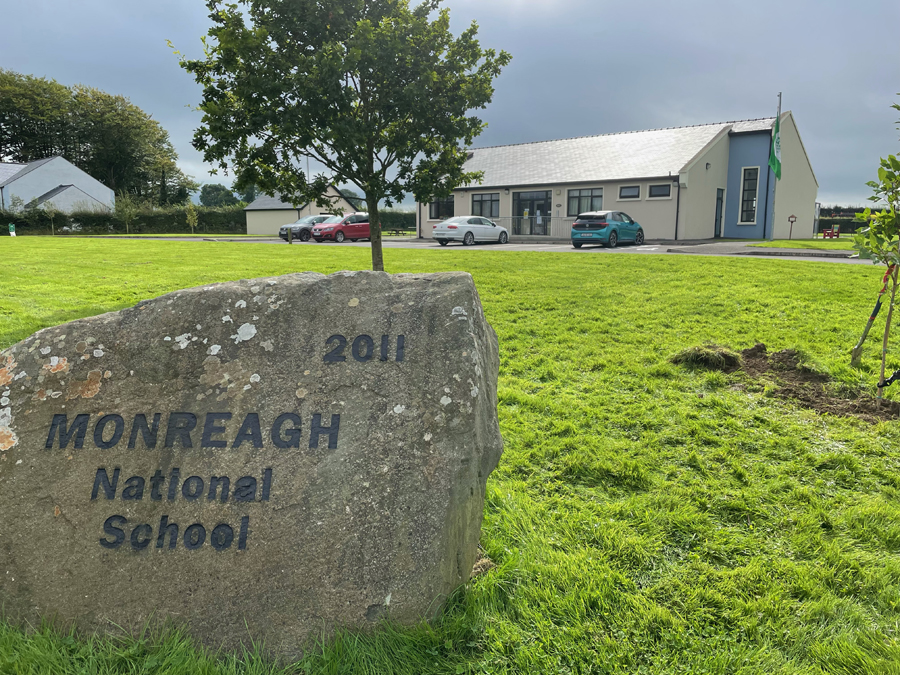 Mrs. McDermott took some photos of the tree planting. A photo of the 49 pupils with the tree was taken and also a photo of the ten year olds in Monreagh NS- who were born in the year that the school was built.
The staff, pupils and parents then went on a walk around the local area. They followed up with some refreshments in the school yard. It was a lovely celebration, enjoyed by all in the school community.