Olympian Brendan Boyce returned to his alma mater today to share his experiences of competing as a world class athlete in three Olympic games having returned recently from Tokyo Olympics 2020.
Brendan competes in the endurance sport of 50k Race Walking.
In each Olympic Games he has improved considerably and finished 10th in Tokyo in extremely difficult conditions.
Today he returned to Mulroy College where the full school community logged into an online assembly where Ms Fiona Temple and himself spoke about his career to date.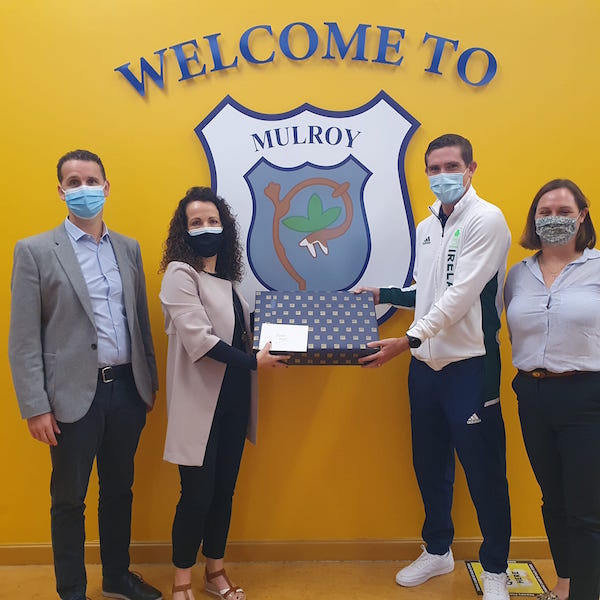 He also spoke about his experiences as a teenager growing up and how his failures in sport at a younger age were the important motivating factors to push his further.
Brendan was also joined by staff member Ms Donna Gallagher who was part of Brendan's support team this summer overseeing his nutrition, hydration and recovery needs when on a training camp in Spain.
Many students put Brendan on the spot as they had forwarded questions for Ms Temple to put to Brendan.
The Mulroy College Olympian also took time to meet the Transition year and Leaving Certificate Applied students outside and give a demonstration on the techniques involved in race walking.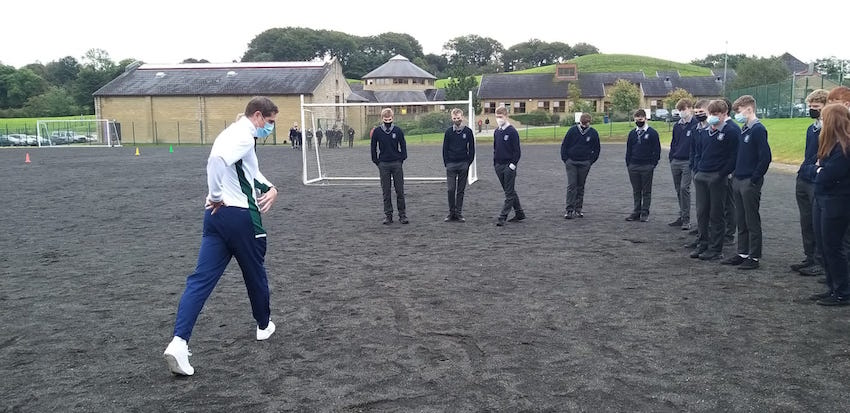 Ms Temple said: "Brendan is an elite athlete who is one of the best in the world at his sport. For our students to meet with him and hear his story is truly inspiring. He walked these corridors and sat in the same classrooms that they are currently in.
"His message is so simple but so important. He spoke about the importance of failures and learning from it. The importance of setting goals and making a plan, commit to it, do the hard work and success can be achieved. He talked about the importance of this in every aspect of life, the importance now for young people to not let social media and outside distractions interfere with what you want to achieve.
"We were delighted to have him in the school even though with restrictions our assembly had to be online. We wish him continued success in his career and thank him sincerely for his giving of his time and sharing his story with us today."