Kieran McLaughlin has for many years had an ambition to start his own business.
That became a reality for the Milford man a fortnight ago when he launched his new small business Crúba which specialises in retro socks inspired by county and club colours.
Already the orders are coming in and the novel idea has attracted national media attention through Dermot and Dave on Today FM. The son of Patrick and Jacqueline, Milford, Kieran graduated from University of Ulster, Coleraine with a degree in Business with Accounting and has worked in Dublin since.
Funnily enough Kieran's business idea can be traced back to his teenage years when his black and navy socks kept going missing and often came back from farm work worse for wear. "Dad was always taking my socks and when I got them back stretched and worn it really annoyed me." So his mother Jacqueline found a solution-buying Kieran distinctive multi-coloured socks. His passion for quirky socks was born and the problem disappeared!
At the beginning of this year Kieran began to research the project and did the design work. "I love retro football strips so I got the idea to base the design on county and club colours but I wanted the socks to be made of high quality material and smart enough to be worn with a suit or on a night out, rather than traditional football socks."
So far Kieran has the GAA colours of Milford, St. Eunan's, Termon, Donegal, Dublin and Kilkenny on the market with Wexford, Mayo and Galway next for launch. The brand name Crúba is the Irish for hooves, and the brightly coloured socks come in a funky custom made gift box with three pairs for €20. A single pair is on sale at eight euros. "The idea is to have nicely packaged gift boxes of high quality socks which would make a handy gift for birthdays, Christmas and Father's Day. We've also had a few people buy them for their wedding day which is a great idea!"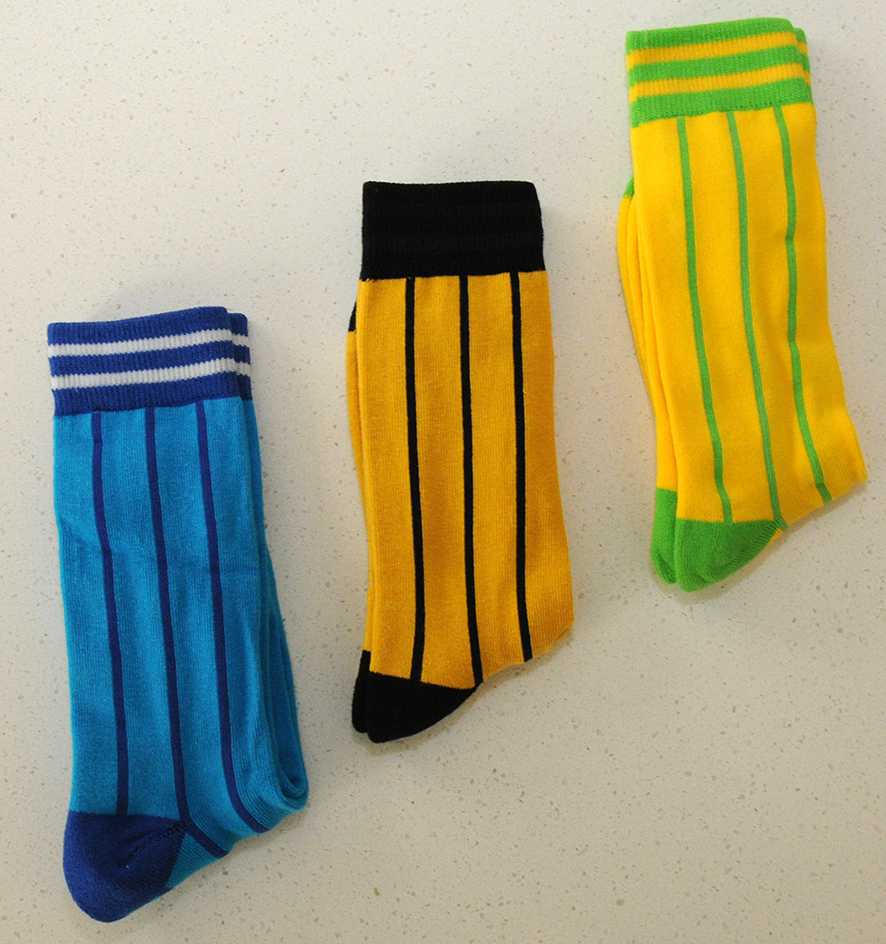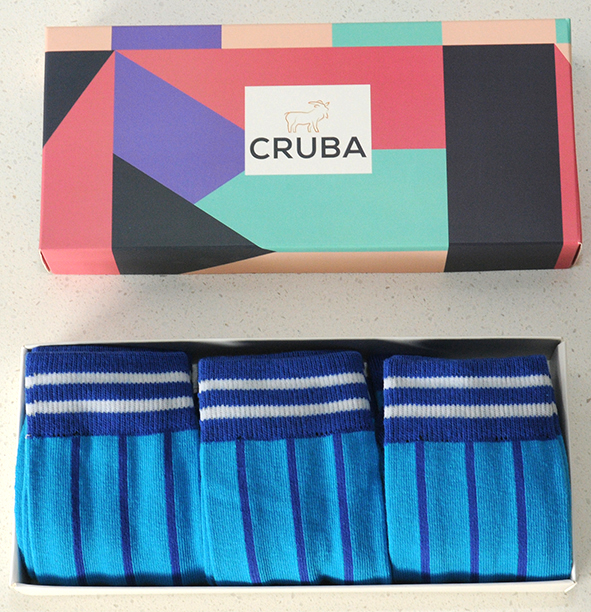 Kieran is very pleased with the response to his new product to date. "It has been great so far and a real buzz to see the orders coming through on the website, I've also had lots of support from champions of small Irish businesses sharing the page on Instagram and as a result I've had requests for retro socks for Mayo, Galway, Tipperary, Cork, Kerry, Wexford and the new All-Ireland champions Tyrone. I already have designs for those counties ready to go into production and will be introducing five or six League of Ireland clubs. Being from Donegal I like to wear the green and gold myself!" Kieran concluded.
To see the full range visit his website: www.cruba.shop/
Instagram: cruba_ireland