Letterkenny Councillor, Jimmy Kavanagh, took to the streets this week to highlight 'Make Way Day' in the Cathedral town.
Make Way Day is a campaign that brings the disability and wider community together to consider the needs of people with disabilities in the public spaces we all share.
It is led by the Disability Federation of Ireland and is a unique collaboration across Ireland and the voluntary and local government sectors. 
Many councils across Ireland have passed resolutions indicating that they support the initiative, including Donegal County Council.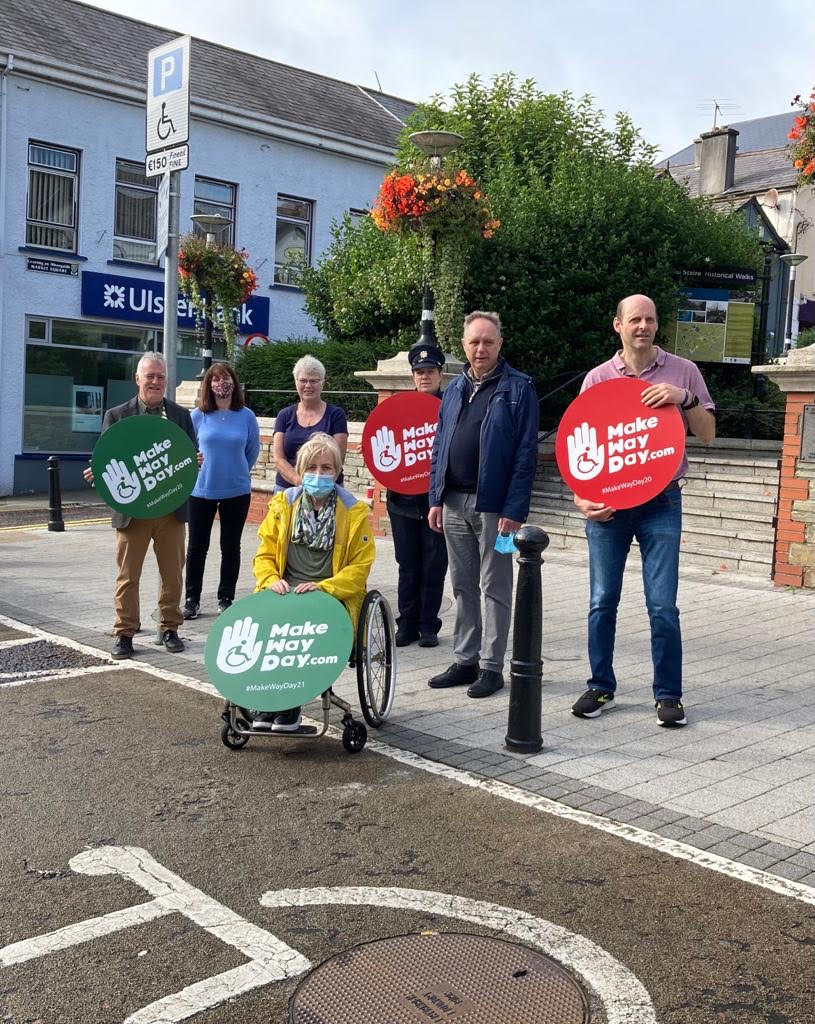 Responding to a question from Cllr Kavanagh, Mayor of the Letterkenny Municipal District, the council said it will be supporting  'Make Way Day.' 
Cllr Kavanagh said: "The 24th September 2021 was the 4th Annual Make Way Day, and another opportunity to highlight the obstacles that people with disabilities face in their day to day lives, from obstacles blocking access, blocking footpaths or hedges etc., growing over footpaths and causing serious problems in particular for wheelchair users and those who are visually impaired. "
"Make Way Day" is particularly important this year as Covid has put such an emphasis on outdoor living, so it is more important than ever with increased outdoor activity that we give proper consideration to people with disabilities and the elderly."
The council collaborated with local disability groups by inviting volunteers to participate in a fun and leisurely street survey. The aim is to promote awareness amongst business owners and the general public. 
The top three obstacles that hinder people getting from A to B are simple and avoidable.
Parking on the street

Free standing signs, sandwich boards and bins.

Careless parking of bicycles 
The council also raised awareness using social media posts, uploading photographs and videos of obstacles found.
Tags: