Climate Change activists were on song during a demonstration in Buncrana on Friday.
A small group of local people gathered at the Buncrana Shore Front play park to 'sing for our planet'. Their aim was to stand in solidarity with the 'Fridays For Future' youth movement worldwide.
#FridaysForFuture is a youth-led and -organised movement started by Greta Thunburg in 2018 when she held a strike at her school. Since then, millions of people have taken part in the protests.
Last Friday saw activists dressing in earth colours, singing and 'yarnbombing' a fence with messages.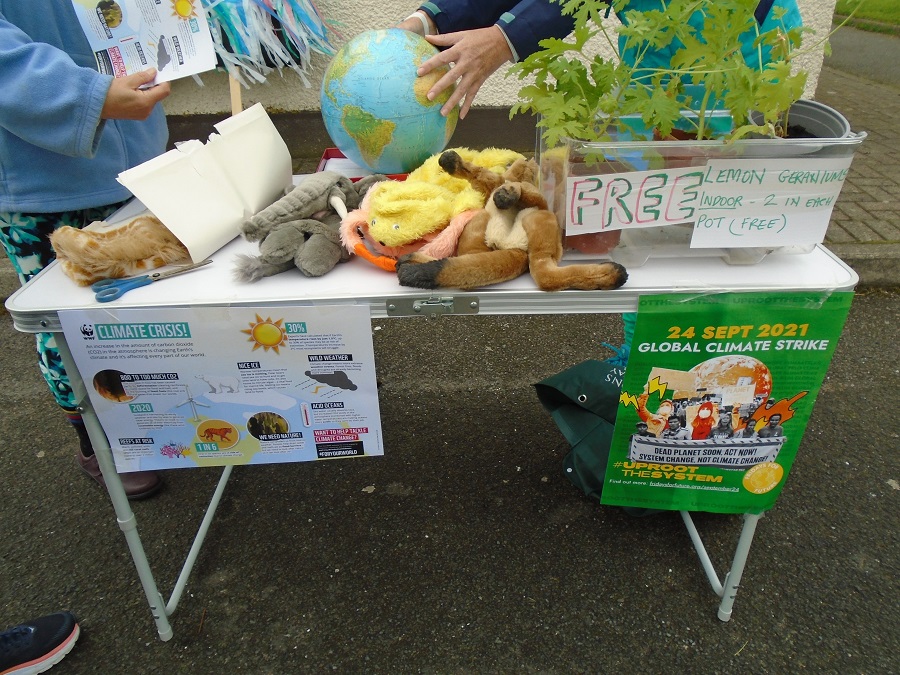 Caroline Kuyper, a member of the group, said that the event went very well.
"We were heartened by the public support that the school strike got in the morning first of all, and there were people stopping to look at the yarnbombed fence by the playpark and reading the messages.
Messages on display included: Climate justice, tax the rich, water is life, wake up/ rise up, act now, be more buy less, no goldmine in Inishowen, sick of plastic, love nude food and Be the Change.
"When we sang in the afternoon, we had people of all ages stopping, listening , appreciating and being curious," Caroline said.
"Some young people engaged with us and we discussed about personal responsibility and actions for change as well as the need for wider structural change, government's responsibility, that it's not possible as individuals to live totally ecologically as long as we need cars to get places (due to lack of public transport), have oil, coal or turf fired heating systems in our homes, don't have gardens to grow our food in etc."