Up to 10 new wellness cafes will be opening in Donegal this October.
The cafes will have a virtual launch on Oct 1st with Majella O'Donnell, founder of Donegal Mind Wellness, who has supported the training for the new meet-ups.
The cafes have been set up to allow people to support their wellbeing by meeting up for a couple of hours a week in a relaxed space to have a chat with others over a cup of tea or coffee.
The project hopes to combat the loneliness and isolation that Covid had caused so many people by offering a chance to get out of the house and meet other like-minded people.
The cafes are opening in the following areas: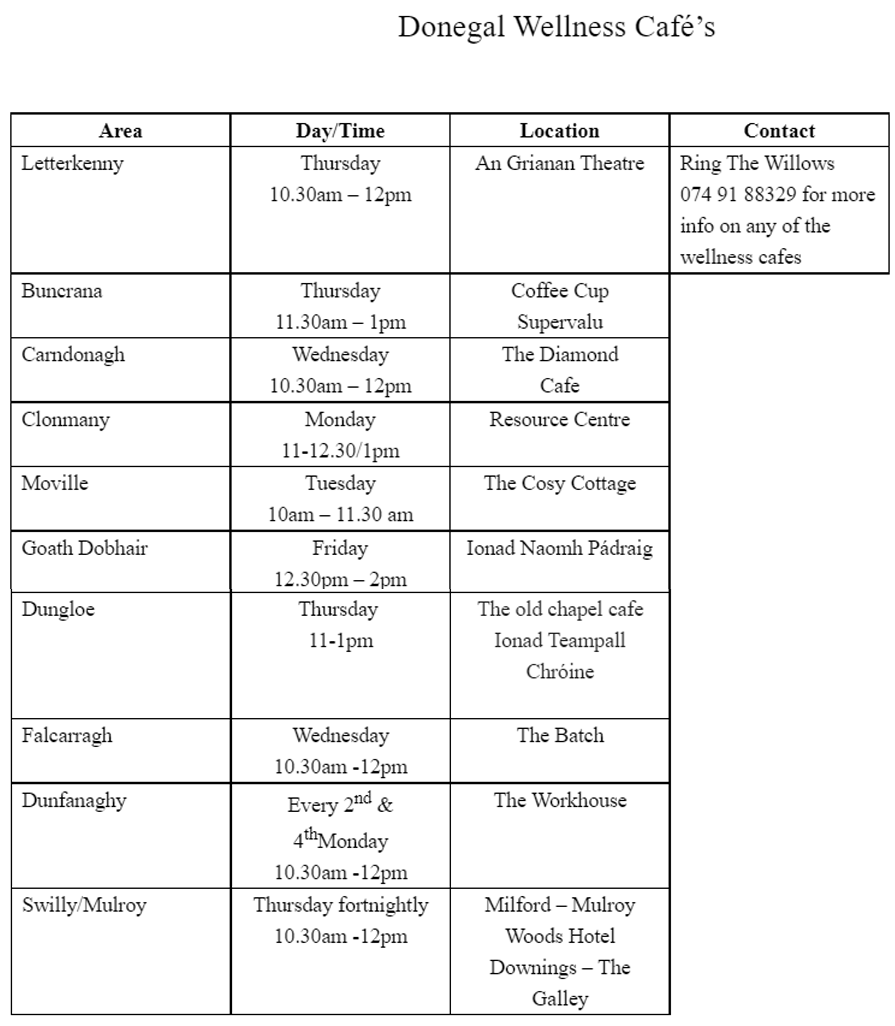 The Wellness Cafes are working alongside the Donegal Mental Health services who have been "overwhelmingly supportive" from the very beginning.
Marie Duffy, Wellness Café facilitator in Letterkenny, welcomed the opening of the new cafes: "We have had a fantastic response to the Letterkenny Wellness Café and have had people coming through the doors week after week. The new cafes will allow people from the more rural areas of Donegal to have a space to support their wellbeing all over a cup of tea, a chat and a laugh. I would encourage anyone to come along and try it out for themselves."
For more information check out www.facebook.com/donegalwellnesscafes
Tags: