John Joe McFadden Oil Company is over 20 years in business and is still going strong today.
The oil and coal depot based in Newtown, Falcarragh, serves the west and north west of Donegal on a daily basis.
They supply Home Heating Oil, Solid fuels, Coal, Blocks, Briquettes, Kindling and Gas for home, agriculture and commercial premises.
You will find their daily routes and the areas they cover in the map below:

The John Joe McFadden depot serves the local community with a Cash and Carry centre where they take care of your solid fuel needs, as well as Calor Gas and Kiln dried Ashwood.
Manned diesel pumps are located onsite too, where you can fill up on road diesel, agricultural diesel and Kerosene.
Visit the depot and centre Monday to Saturday 9am to 6pm
Got a question? Get in touch!
For the best prices around please contact the office on 074 9135287 or mobile on 0871301230
Email: ianmcfadden25@gmail.com
John Joe McFadden Oil Newtown, Falcarragh, Donegal, F92 K262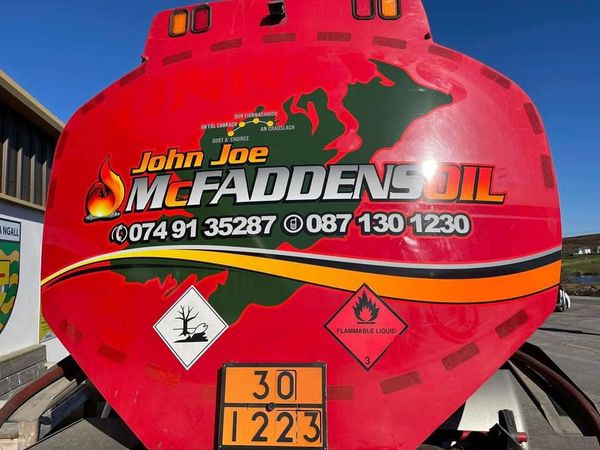 Tags: