On Friday, Tir Chonaill AC hosted their 5th Annual South Donegal Schools Cross Country event at the Holmes in Donegal town.
It was another hugely successful event, with hundreds of schoolchildren taking part. 
Eamon Harvey, on behalf of the organising Tir Chonaill AC, thanked the teachers and pupils for supporting the event.
He also paid tribute to Mr Billy Graham, for use of land to run the races, Donegal Town RFC for use of changing rooms/toilets, the Abbey Vocational School TY students and PE staff for their support in laying down and lifting the course and in officiating/administration.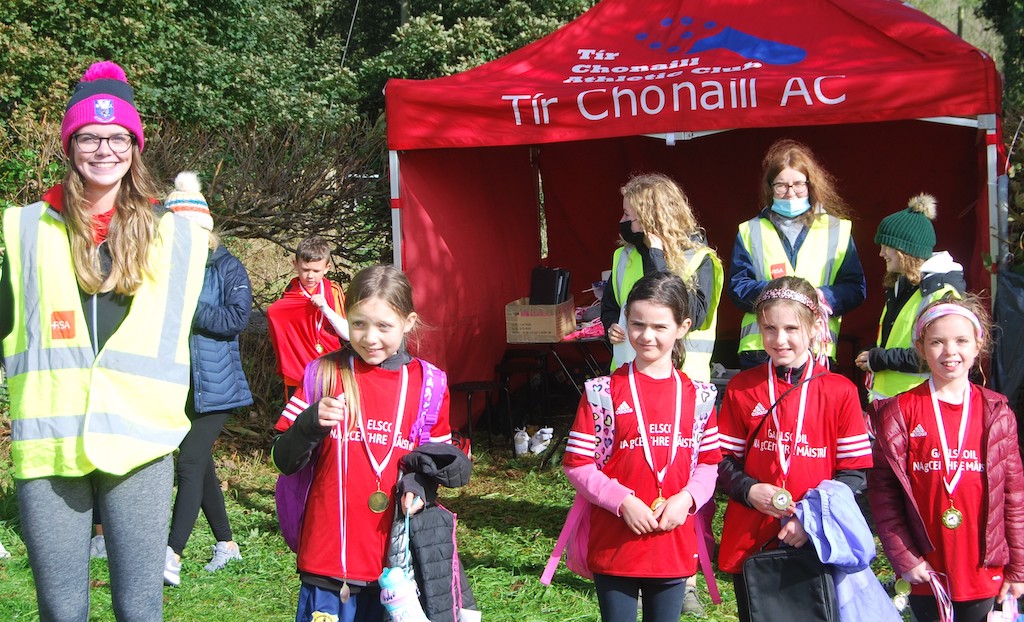 Finally, he thanked the group of coaches from Tir Chonaill for their help and assistance.
The first race commenced at 11am and concluded at 12.30 with presentations.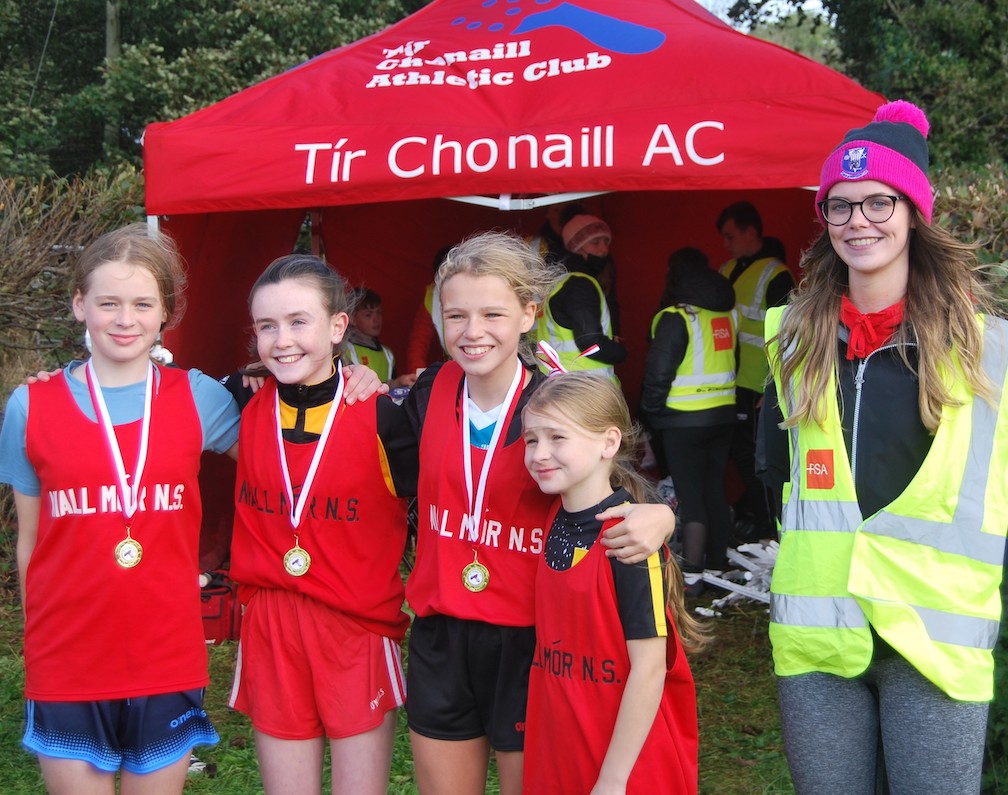 Recent medal winner at the Schools International in Derby, Tori Murchan, a TY student in Abbey VS, was a popular presenter of medals.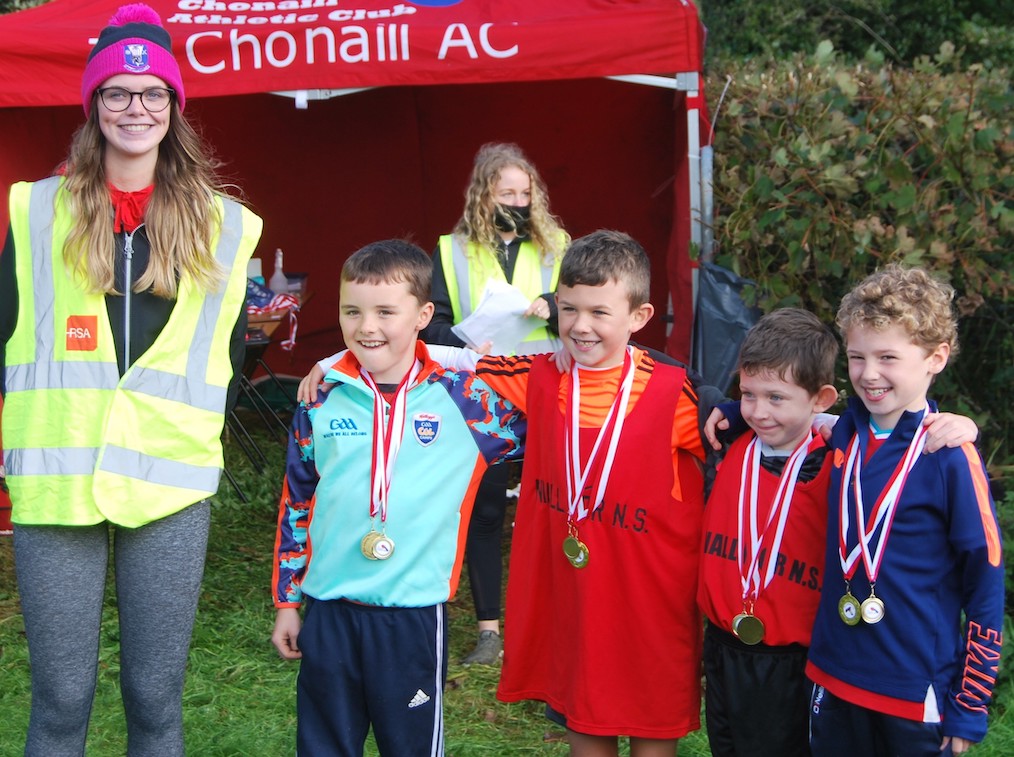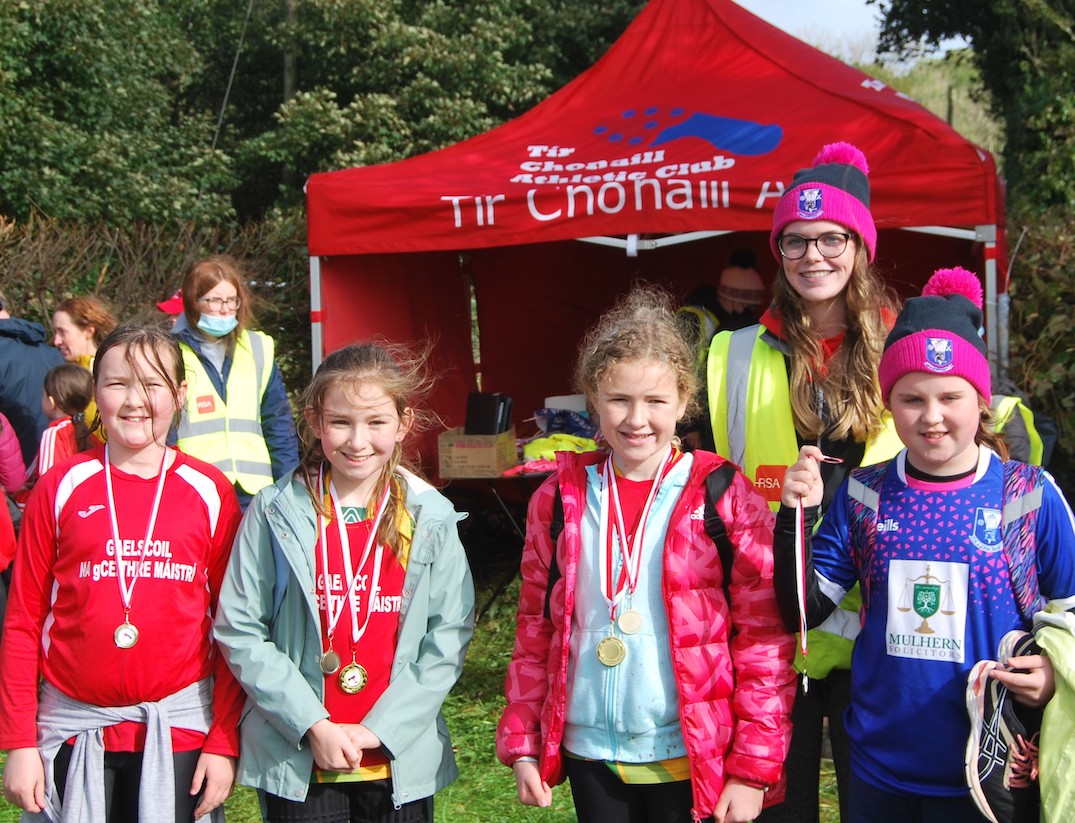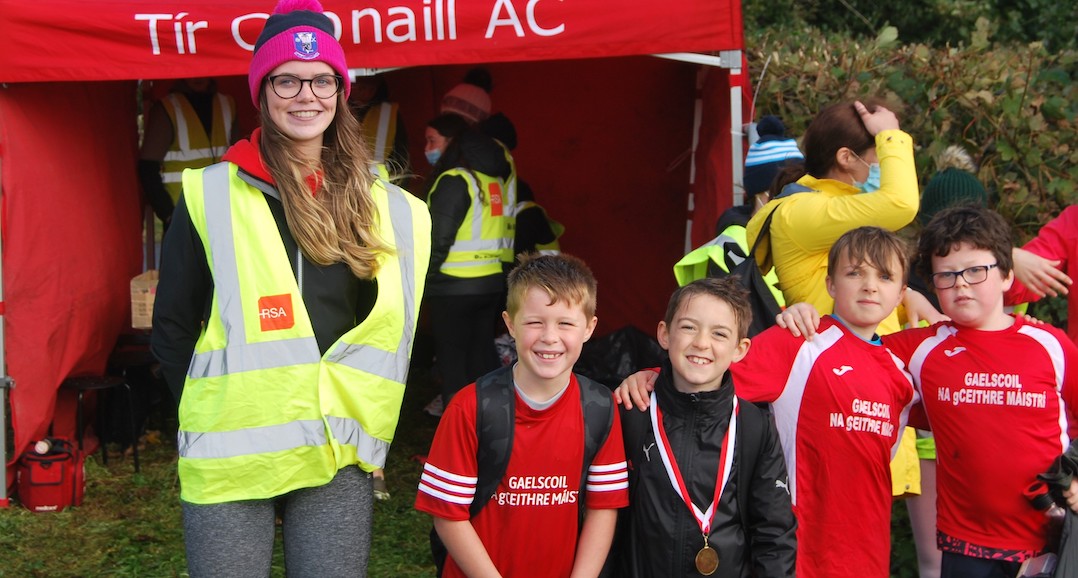 Click on the link below for full results:
Tags: